Is Kid Flash Replacing Firestorm On Legends Of Tomorrow?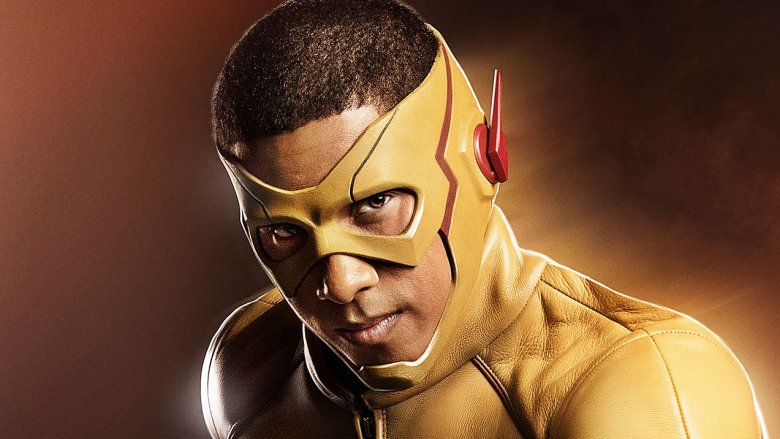 A new member of the Legends may be coming—in a flash.
DC's Legends of Tomorrow, the time-hopping ensemble adventure series in the CW's Arrowverse, recently lost two of its members, as both halves of the flaming hero Firestorm—Martin Stein, played by Victor Garber, and Jefferson Jackson, played by Franz Drameh—departed the series at the end of last year. 
Now, the rumor is that a another familiar face from the Arrowverse could be on the way to take their place—and we're not talking about Constantine. 
During last weekend's Black Lightning-centric DC in DC event, Legends star Brandon Routh confirmed to CBR that Wally West/Kid Flash, played by Keiynan Lonsdale, will be joining Legends of Tomorrow as a member of the team—"for a little bit", at least. 
"I think that goes with the talent that Keiynan [Lonsdale] brings to his role and to this newly forming—is it forming?—energy of him coming in to be a part of our show," Routh said.
Routh didn't elaborate further, but at the very least, his comments confirm that Kid Flash will get to go on his own time travelling adventure with the Legends soon for at least a small arc. 
It's entirely possible that Kid Flash will appear with the Legends as a temporary member of the team in the same fashion as John Constantine (played by Matt Ryan) and Citizen Cold (played by Wentworth Miller)—but with the context of Wally's current storyline on The Flash, many are speculating that the appearance will be the start of something more.
There are tons of reasons fans have conjured for why Kid Flash would make sense as an addition to Legends of Tomorrow, which has fully established itself as the super-fun reliquary of sorts where all of the Arrowverse's best side characters go. 
For one, Wally has been spending a lot of his time on the latest season of The Flash disconnecting from the other characters. He's spending more and more time outside of Central City on his own business, and has long been apprehensive of living in Barry's shadow. Now that Barry's mostly gotten over his Flashpoint woes, there's less room than ever for Kid Flash in the series—but there's always room for another outcast on the Waverider. 
Also, in a very basic sense, it would just be really thrilling to get a speedster in the Legends roster full-time—even if it would make Wally the most overpowered member of the team by far.
It's currently not clear which episode or episodes of Legends' third season Lonsdale will appear in. For his part, Lonsdale hasn't said anything one way or another about his upcoming involvement with the Legends, though he did recently post a picture of Wally airing out his armpits on his Twitter and Instagram pages. You can take what you want from that.
The Flash is currently airing its fourth season on Tuesdays on the CW. Legends of Tomorrow will return for the second half of its third season on Monday, February 12.