Michael Giacchino Rules Out Sinking His Teeth Into Marvel's Blade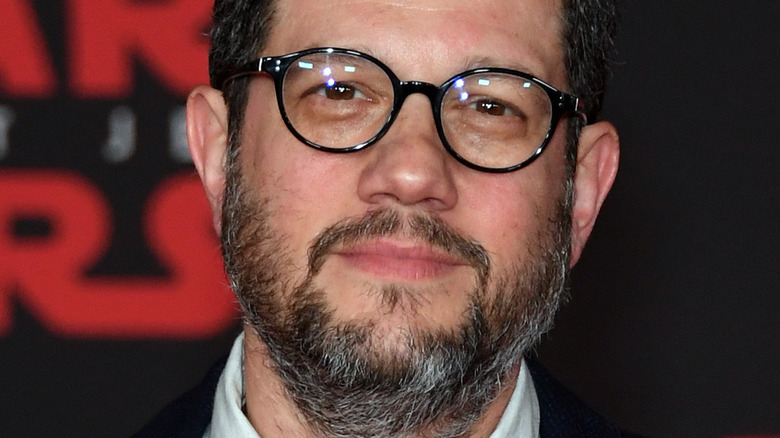 Ethan Miller/Getty Images
The popular comic book franchise "Blade" is set to return to the big screen after a nearly two-decade hiatus, but when that is exactly is far from certain. The undead-hunting vampire originally played by Wesley Snipes has long been a popular character for fans of Marvel, so it was a huge announcement when plans for a new movie were initially revealed.
Announced over three years ago at San Diego Comic-Con 2019, the production process for the new "Blade" movie has proved to be more difficult than Marvel Studios originally anticipated. In September 2022, director Bassam Tariq left his position, and the studio began its search for a replacement — but a month later, that search hasn't turned up a new director.
With the original release date of November 2023 looming, many people have thought that the director of Marvel's latest release might be the perfect fit for rebooting the Blade franchise. Director of "Werewolf By Night," Michael Giacchino, brought horror to the Marvel Cinematic Universe with his unique black-and-white monster-hunting movie. But would he make a good director for Marvel's long-dormant vampire hunter movie?
The search for Blade's new director continues as Giacchino says it's not him
If you think Michael Giacchino's "Werewolf By Night" was the perfect introduction to Marvel's horror-themed characters, you are not alone. Since the movie debuted on Disney+, fans and critics alike have wondered if this was just a way of building hype for the upcoming "Blade" movie. But, if you ask Giacchino, his movie was anything but a primer for "Blade."
"When Blade comes, people are already ready for it. But there was never a mandate to say this is a way of connecting to this, and connecting to that," Giacchino told Polygon when asked about a connection to the vampire hunter movie. And now that Marvel has deepened their search for a new director for "Blade," Giacchino has found it necessary to let fans know that he isn't the right choice for the role.
"Look, I love Blade. I think that's an amazing character. It's one of my favorites. But I feel like that thing is already in motion in a way and I'm in motion in other things as well," Giacchino told Comcibook.com. "Timing wise is a little crazy. So I feel like I want that to be a great movie. I want that to be an awesome movie because that character deserves it in a huge way. But yeah, right now, no."
While the search for a new director continues, Marvel's "Blade" is expected to pause its epic vampire hunt in the meantime.