Atlanta Writer Explains The Thought Process Behind The Roberto Storyline In Season 4 Episode 6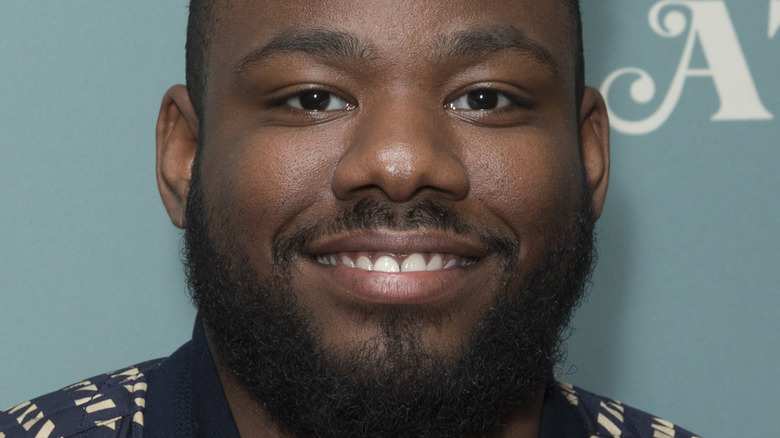 lev radin/Shutterstock
The latest entry in Atlanta's final season covers topics ranging from sneaker obsession to Soulja Boy's 2007 "Crank Dat" dance trend. But one subplot in the episode aptly titled "Crank Dat Killer" stands out as particularly wild. As Alfred (Brian Tyree Henry), aka rap star Paper Boi, heads to the local mall to avoid a serial killer targeting people who made "Crank Dat" videos, the plot cuts to a struggling rapper named Roberto (Adrian Mauro) who works in the food court. He and his girlfriend have a young child, and he's determined to make it as a rapper. So when another mall employee tells him Paper Boi has been spotted at the shopping center, Roberto drops everything, thinking it's his big opportunity. Like Big Sean once famously did for Kanye West outside a radio station, he plans to find the rapper and spit a verse for him.
However, the situation soon spills out of control when one of Alfred's enemies from high school shows up at the mall and starts shooting at him. Before long, multiple people are engaged in a firefight inside the shopping center, transforming it into a veritable warzone. But Roberto doesn't seem to notice or care. When he sees the rapper running his way, he blocks Alfred's path and launches into a hilariously terrible rap verse. Alfred, too busy trying to save his own life to think about anything else, doesn't hesitate to smash Roberto through a plate glass window and keep moving.
Stephen Glover, "Atlanta" writer and brother of the show's star, Donald Glover, explained the real-life events that inspired the Roberto plotline, and why he thinks it's funny.
Crank Dat Killer's Roberto is a sendup of hip-hop dreams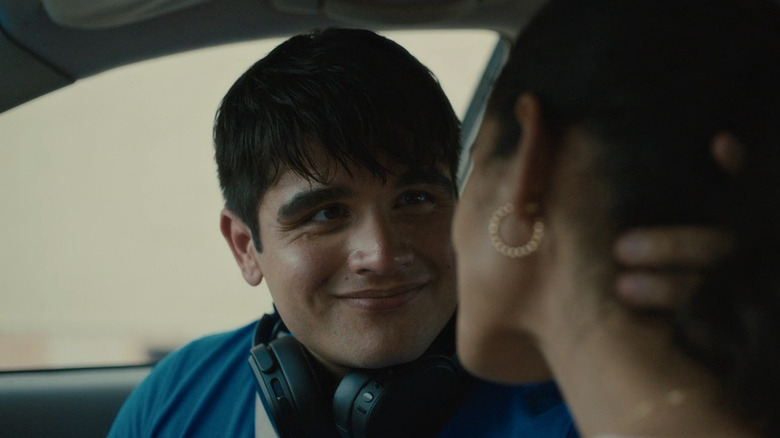 Hulu/FX
Speaking with Variety, "Atlanta" writer Stephen Glover explained that Roberto's failed rap dreams are a satirical take on a common trope in hip-hop culture: the idea that one encounter with an established rapper can launch one's own rap career. While it's clearly not a good idea to approach someone and start rapping at them, it's easy to see how Roberto would get the idea. Aside from Big Sean's come-up moment name dropped in the episode, Eminem was notoriously signed by Doctor Dre after a mixtape found its way to the Compton emcee, and J Cole was signed to Jay-Z's Roc Nation when the "99 Problems" rapper heard Cole's song "Lights Please." 
As Glover said, "In rap, there's become this thing where you meet Jay-Z and he changes your life overnight ... This idea that all it takes is for you to meet your idol, and it's all gonna work out. People put all these things onto celebrities. They treat celebrities like they're a part of their movie; their only purpose is to fulfill your dreams. I just thought it would be funny if this guy had this vision that this is going to happen, and he just picked the worst possible time."
In fact, as Glover explained, that scenario has happened to him in real life. He recounted being in the hospital with his brother, Donald Glover, while the two were taking care of their father, who had cancer. During an intense conversation, a woman came over to ask for a photo of Donald — at, again, the worst possible time.
Looks like Roberto will be handing out free samples at the mall for the foreseeable future. Maybe that will give him time to work on his pen game.