How Halloween Kills' Devastating Ending Produced The Love Story Center Of Halloween Ends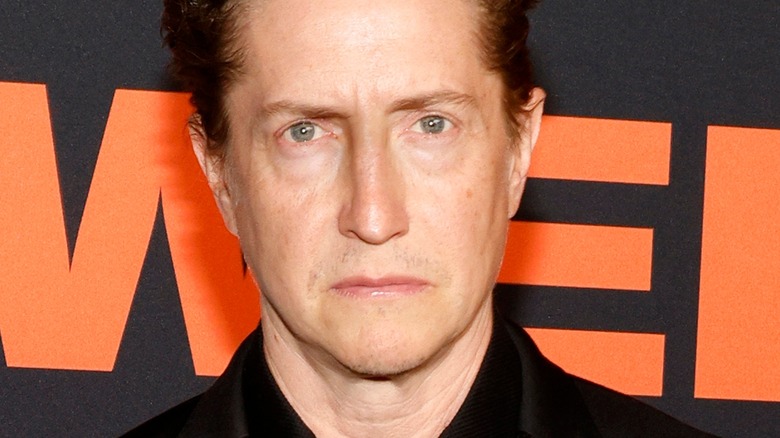 Ovidiu Hrubaru/Shutterstock
Director David Gordon Green seemed an unlikely choice to direct the reboot trilogy of the "Halloween" series. The director, with deep indie roots, is most known for either his heartfelt dramas like "George Washington" or his stoner comedies such as "Pineapple Express," didn't appear to have the horror pedigree most reboot directors bring to the genre. The dark undercurrent of shows like "Vice Principals" and "The Righteous Gemstones," of which he executive produced and contributed episodes as director, seemed to suggest he was gearing up for his first official foray into the beloved horror genre.
In 2018, when the "Halloween" reboot was released in theaters, it became a runaway success garnering some of the best reviews of the entire franchise and earning $255,485,178 at the worldwide box office on a $10 million budget (via Box Office Mojo.) A sequel followed in 2021, with Green returning to direct. The ultra-gory and hyper-violent "Halloween Kills" proved to be a little more divisive for horror fans, with some claiming it was the ultimate gory slasher sendup and others wishing it had more to do with babysitters, and their outsmarting of evil personified and less about a town turning in on itself while seeking mob justice.
Now, with 2022's "Halloween Ends," which is in theaters and streaming on Peacock currently, Green pushes the series into more divisive territory by injecting tragic romance into the film series ender. The bleak and devastating ending of "Halloween Kills" led to a love story at the center of the new film, the director states.
David Gordon Green made Halloween Ends more akin to some of his earlier indie dramas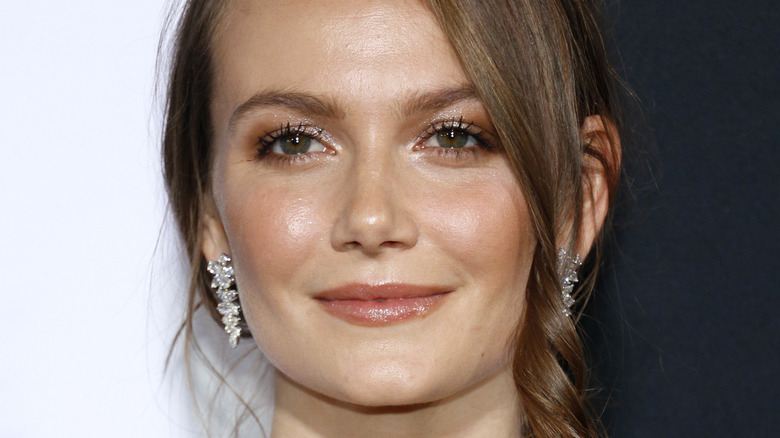 Tinseltown/Shutterstock
With "Halloween Ends," David Gordon Green finally has made the "Halloween" film he seemed destined to make. Sharing more thematically with Green's earlier works like 2003's "All the Real Girls," the third part in the reboot trilogy is driven more by a love story at its core than the blood and guts of the previous "Halloween" film. Rolling Stone said the film presents an "interestingly complex tangle of emotions and fears."
The film almost plays like a David Lynch's "Wild at Heart" version of "Halloween" following a tragic and doomed romance between series center Laurie Strode's granddaughter Allyson played by Andi Matichak and Corey Cunningham, a Haddonfield local with an equally haunted past. As Corey descends into madness, seemingly with evil instilled in him by Michael Myers, the lovers make a pack to burn Haddonfield to the ground and ride off on Corey's motorcycle through the ashes to escape the town that's tainted their pasts.
Green told Indiewire, "I knew I wanted to put my heart on my sleeve and make a movie about bad boys and motorcycles and leather jackets and that kind of thing."
David Gordon Green set out to make Halloween Ends more romantic to do something different with the series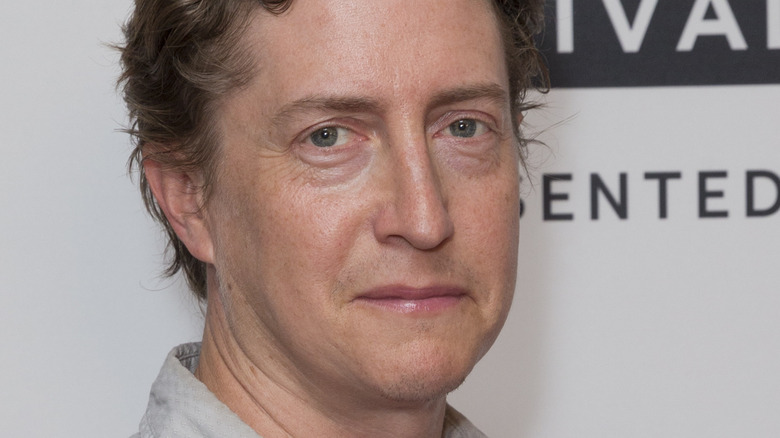 Lev Radin/Shutterstock
Having written "Halloween Ends" at the same time as "Halloween Kills" with partner Danny McBride, who have maintained a working partnership over the years through TV series and comedy films, director David Gordon Green didn't know where "Ends" heart would lie until editing on "Kills" commenced. Green told Indiewire, "When we decided the ending point of 'Kills' was going to be this devastation. I knew I couldn't do that again, and I think prior to that understanding, I would've gone darker, just because that's instinctive within my impulses within the genre."
While still very dark and just as brutal as the previous installment, "Ends" has a romantic driving force that makes it stand out in the long-running series. Green said, "I wanted to write an action movie and a love story at the same time and see how they juxtaposed each other, and it was just fun, because I like to mix it up in genres." Green wanted to do something different from the previous two films saying, "I knew I wanted to be very romantic."
Halloween Ends will spark debate and conversation about the ending long after the credits roll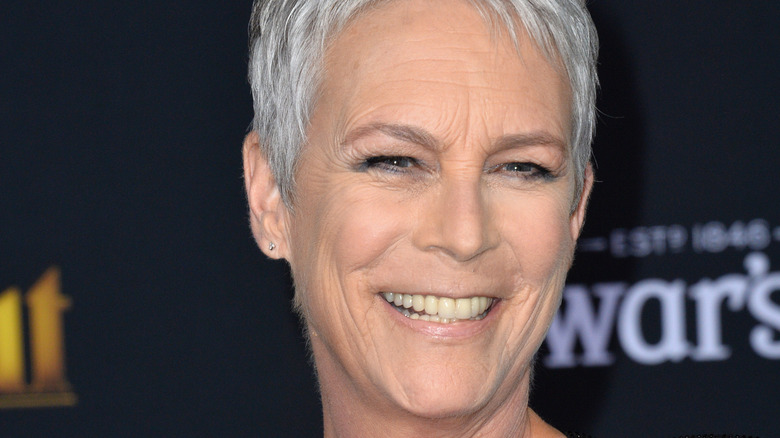 Featureflash Photo Agency/Shutterstock
"Halloween Ends" does indeed close out the nearly 45-year journey of Laurie Strode, played once again by Jamie Lee Curtis, and is a definitive end of the series (for now) of the Michael Myers legacy of evil. Director David Gordon Green said of the ending to Indiewire, "Without reciting the ending, I just wanted it to be something people think about and can discuss, and has a degree of ambiguity and uncertainty." He continued, "That was important to me. As much as this is, in my mind, an eat-some-popcorn-with-your-friends and enjoy a midnight madness, somewhat campy, but also artistically confident genre film, I also like a movie that you can have a conversation about it on the way out ... I love a movie that has those complicated layers and this asks a lot more questions than it answers."
The divisive third film in the trilogy is out now for fans to dissect every detail of and talk about long after the credits roll. Some fans may even fall in love with the tragically romantic movie itself. Just remember, another third part in a "Halloween" trilogy, "Halloween III: Season of the Witch," was divisive upon its release, and that film has gone on to become a stone-cold cult classic. Perhaps the same status awaits "Halloween Ends."