Harry Potter Fulfilled Robbie Coltrane's Lifelong Dream Of Starring In A Generational Classic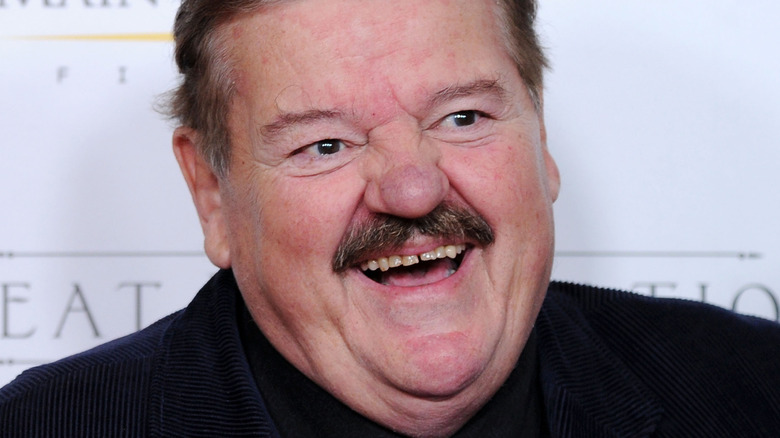 Ilya S. Savenok/Getty Images
Robbie Coltrane was a beloved Scottish actor, in no small part due to his role as Rubeus Hagrid. The portrayal of the Keeper of Keys and Grounds of Hogwarts won praise from fans and critics alike. His friendly groundskeeper presented a down-to-earth character who treated Hogwarts' most famous students with kindness and dignity.
The actor had the distinction of playing Hagrid in all of the "Harry Potter" cinematic outings — no small feat considering it runs over eight films. While some might have seen it as a burden being so closely associated with the role, Coltrane seemed to relish it; he also understood what it meant to be a part of something future generations would enjoy. "People will be watching in 50 years time, yes. I'll not be here sadly ... but Hagrid will," he said during the "Harry Potter 20th Anniversary: Return to Hogwarts" special. Those words have even more meaning due to his passing at age 72.
Cementing his place in film and literary history fulfilled one of Coltrane's professional goals. His thoughts about becoming part of a story that would inspire future generations came early in the series' cinematic run.
Coltrane's legacy continues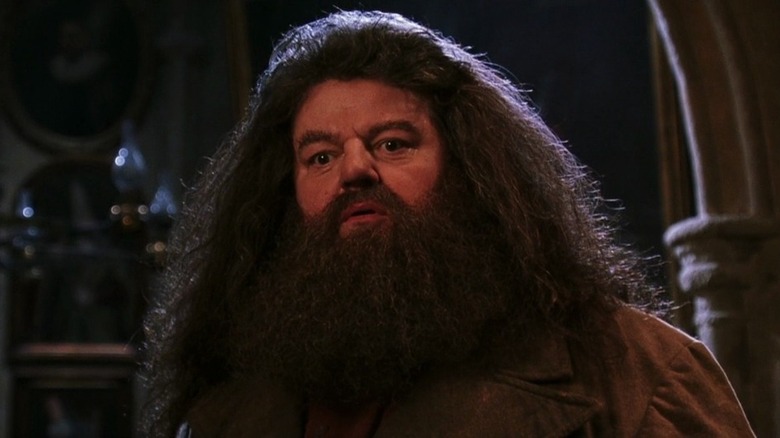 Warner Bros.
Tributes to the actor's performance continue two decades after "Harry Potter and the Sorcerer's Stone" premiered. The Guardian's Peter Bradshaw summed up what many think about the performance, citing Robbie Coltrane's "enormous richness and warmth" as well as a voice "etched in the minds of young audiences all over the world."
For his part, Coltrane seemingly knew there was longevity to the role beyond the cinematic franchise. Being included in a potential generational classic brought back memories of experiencing films like "Chitty Chitty Bang Bang" and "Mary Poppins" with his own children. "I'd just think, "Wouldn't it be great to be in a film like that and whole generations of kids would see it?' And now it's happened," he said during a 2001 interview.
The role of Hagrid didn't end with "Harry Potter and the Deathly Hallows." Visitors to Universal's Islands of Adventure theme park can see Coltrane return to his role as part of Hagrid's Magical Creatures Motorbike Adventure. The pre-show short featuring Coltrane's gruff groundskeeper helps to ensure that young fans will experience the magic he was so proud of for years to come.