Stephen Lang's Remarks About Avatar: The Way Of Water Should Have Fans Psyched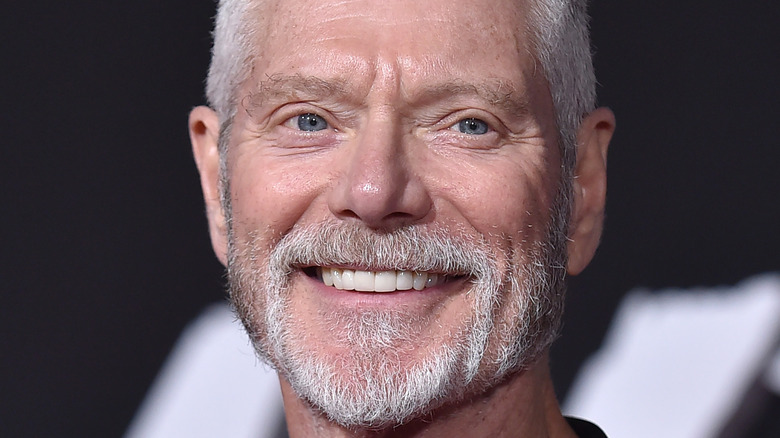 DFree/Shutterstock
It doesn't really feel like more than a decade has passed since James Cameron took viewers on an eye-popping, action-packed, and emotionally-charged journey to the distant planet of Pandora. But it has, in fact, been 13 years since his 3-D marvel "Avatar" was released. And as hard as it is to believe, we're soon to return to that world with the first of Cameron's four planned sequels, "Avatar: The Way of Water."
To date, "Avatar" has grossed nearly $3 billion at the worldwide box office (per Box Office Mojo). Given that jaw-dropping figure, it's actually surprising it took this long to bring an "Avatar" sequel to the masses. Even after so much time, interest is exceedingly high for "Avatar: The Way of Water," which is finally set to hit theaters on December 16, 2022. The fervor grew exponentially with the recent release of the film's first teaser trailer. And according to recent comments from returning "Avatar" star Stephen Lang, fans should be more than psyched for "The Way of Water" as the teaser offered barely a glimpse of the magic Cameron has in store for the sequel. 
Lang things the Avatar sequel could be another game-changer from James Cameron
Stephen Lang, of course, portrayed the nefarious military commander Colonel Miles Quaritch in 2009's "Avatar." As fans of that film no doubt recall, Quaritch met a well-earned end in the waning moments of that film. Seems, however, only the character's physical body was destroyed in the film's climactic battle. Seems Quaritch's vengeful spirit will be back to torment the Na'vi in an avatar of his own for "Avatar: The Way of Water." Lang recently discussed the upcoming sequel in an interview with ComicBook.com, admitting he has seen much of the finished film. And yes, he says audiences are going to be blown away by what they see. 
"I have seen a lot of 'Avatar 2," Lang stated, before adding, "It is amazing. There's no question about it." Lang goes on to claim Cameron has delivered a film perhaps even bolder, and more beautiful than the original, saying, "I've never seen anything like it and I've seen 'Avatar.' It's pretty out there, it's beautiful." 
Lang was understandably tight-lipped in regard to plot details for "The Way of Water." He did, however, continue to praise both the film's visual splendor, as well as its stark emotional impact. "Aside from the fact that it's absolutely gorgeous to look at and everything like that, it's just such a humane film," Lang said, continuing, "There's so much heart and feeling and passion in the movie that I think it's going to have a very, very broad appeal."
That's obviously saying a lot for a sequel whose Oscar-winning predecessor recently reclaimed its title as the highest-grossing film in history (per BBC News). But if Lang's comments ring true, Cameron may have another record-breaking hit on his hands with "Avatar: The Way of Water."