Why The Early Years Of The Big Bang Theory Caused Jim Parsons To Struggle With His Anxiety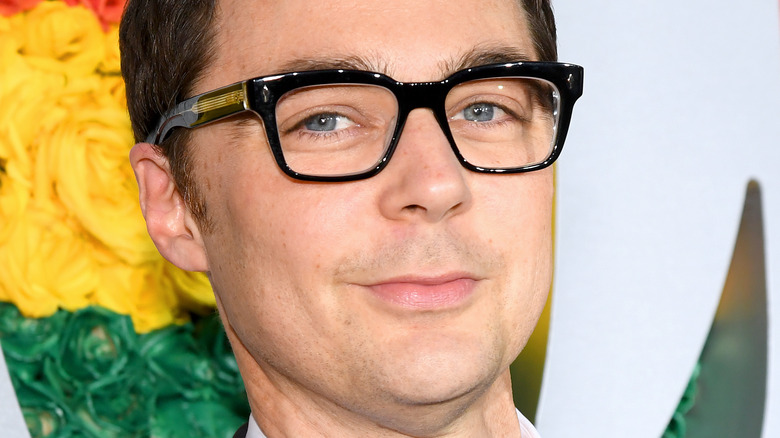 Kevin Mazur/Getty Images
Anxiety can be truly crippling. According to the Anxiety and Depression Association of America, generalized anxiety disorder affects 6.8 million adults in the United States, while social anxiety disorder affects 15 million. With numbers like that, it's no wonder that big stars aren't immune to anxiety issues. In a 2018 interview with the New York Times, "Deadpool" star Ryan Reynolds opened up about his own struggles with anxiety. "I have anxiety, I've always had anxiety," Reynolds said. "Both in the lighthearted 'I'm anxious about this' kind of thing, and I've been to the depths of the darker end of the spectrum, which is not fun."
Stephen Colbert told Rolling Stone in 2018 that he suffered from panic attacks in his late 20s that could only be relieved by performing. In 2016, Kristen Stewart opened up to Elle about the anxiety issues she had when she was younger. Even talk show mogul Oprah Winfrey admitted in 2013 to Access Hollywood that she nearly had a nervous breakdown earlier that year.
So it's hardly a surprise that Jim Parsons is another big star who suffers from anxiety, and in the early days of "The Big Bang Theory," one particular part of Parsons' job was making it worse.
He struggled to learn his lines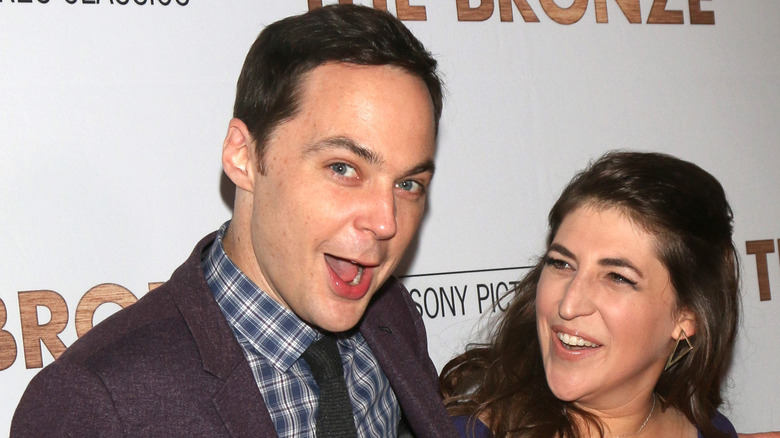 Kathy Hutchins/Shutterstock
In the book "​​The Big Bang Theory: The Definitive, Inside Story of the Epic Hit Series" by Jessica Radloff, Jim Parsons explained that prepping for Sheldon's lines in the early episodes made his anxiety worse. Things came to a head when Parsons' now husband tried to take him on a surprise vacation that would also involve cast members from the show.
"I was just like, 'You people have lost your f***ing minds! I have to stay here and practice. I have to be ready whenever I feel the moment comes to be able to go through these lines again,'" Parsons recalled. "In the end, I took all the stuff with me to Montecito, and that was the first time I didn't spend as many hours as I normally forced myself to be comfortable with the material. And it went just fine."
Parsons' co-star Mayim Bialik has talked about her own struggles with mental health, particularly around auditions. According to Showbiz Cheat Sheet, Bialik took part in a 2020 webinar called "The Reality of Non-Reality TV" in which she discussed how she copes with her audition anxiety. "The feeling that I aim for ... is to leave and believe that you put your best self out there and you presented your best version of this script," she said.