Tom Cruise Stumbles Filming Another Stunt For Mission: Impossible 6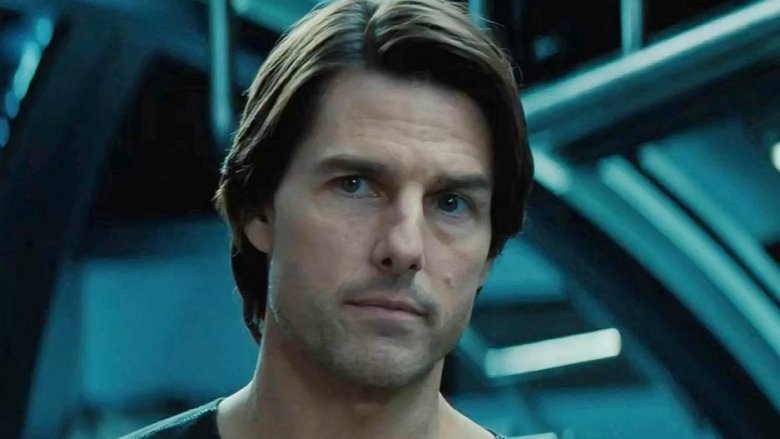 One of the occupational hazards of being Tom Cruise is that you're, in fact, Tom Cruise.
Just a few months after the 55 year-old actor broke his ankle during a stunt gone wrong for Mission: Impossible 6, Cruise may have injured himself again on the set in London. TMZ has video of the actor who famously performs his own stunts slipping while taking on another scene. In the sequence, Cruise attempts to leap onto the edge of a window, but he seems to lose his footing.
It definitely doesn't look as severe as the first incident, but a cameraman on the scene said Cruise was later seen using crutches. That hasn't been confirmed.
Filming for Mission: Impossible 6 just resumed earlier this week after Cruise needed time to recover from his fall in August. Although it was believed the release date would have to be pushed, director Christopher McQuarrie said the film is still on schedule for July 27. "[Cruise] is in better shape and better form than I have seen him on any of the movies we've worked on in the last ten years," McQuarrie said.
Mission: Impossible 6 co-stars Rebecca Ferguson, Ving Rhames, Simon Pegg, Michelle Monaghan, Alec Baldwin, and Sean Harris all reprising their roles from previous films, with Henry Cavill, Vanessa Kirby, Sian Brooke and Angela Bassett joining the franchise.
Meanwhile, Quentin Tarantino reportedly wants Cruise to join Leonardo DiCaprio in his next movie.