How Terry Kinney's Daughter Introduced Him To The Watcher Story Well Before His Audition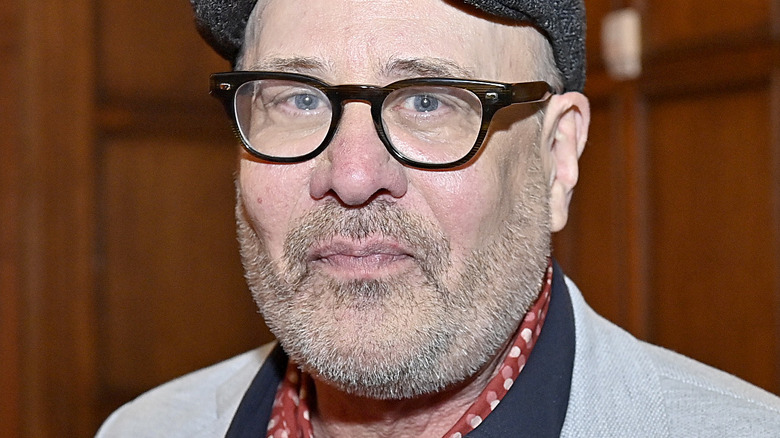 Roy Rochlin/Getty Images
With the success of "Monster: The Jeffrey Dahmer Story," adaptations of true crime stories could become a popular genre for Netflix in 2022 — and the streaming service is keeping these projects coming. "The Watcher" is the latest limited series from Netflix that's inspired by a true story and the series is coming out of the gates with some pretty big star power.
Naomi Watts and Bobby Cannavale star as suburbanites Nora and Dean Brannock, who begin to be terrorized by a shadowy figure calling himself The Watcher after moving into a new home. As the sinister stranger sends them letters and stalks them ominously, the couple must attempt to figure out who's behind the strange occurrences.
The series comes from Ryan Murphy, who is emerging from a string of successes for Netflix with "Monster: The Jeffrey Dahmer Story" and "Mr. Harrigan's Phone," which he co-produced. While not all of the cast members were overly familiar with the real-life story that helped inspire the show, Terry Kinney, who plays Jasper in the series, was well aware of it.
Terry Kinney's daughter introduced him to the story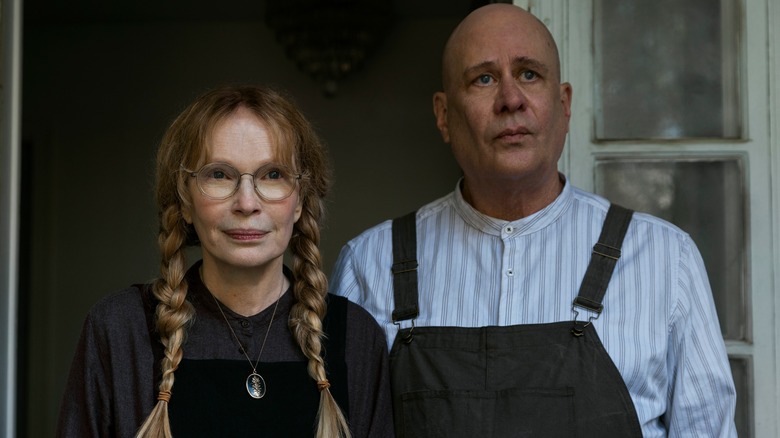 Netflix
Terry Kinney credited his daughter's true crime obsession with introducing him to the real-life story that inspired "The Watcher." "My daughter is one of those online sleuths. She devours all of the true-crime stories that are often being solved by citizens," the actor told The Hollywood Reporter. There is an increasing presence of amateur detectives online in this day and age, and Kinney is right in pointing out that they can sometimes be instrumental in solving criminal cases (via The Guardian).
"She sent me this story some years ago when it came out and said, 'I'm obsessed with this,'" Kinney elaborated. "So when this came up and I told her I was going to audition for Ryan [Murphy] for it, she was like, 'You have to do it.'" Well, it sounds like the enthusiasm he received from his daughter was pretty instrumental in encouraging the actor to bring his A-game to his audition for "The Watcher."
Either way, the entire limited series is currently available on Netflix for true crime fans to binge. While the jury is out on whether it will be as big as some of Ryan Murphy's other series have been, "The Watcher" adds yet another one of the producer's projects to the streamer's slate, making 2022 a very busy year for him.