Are Kara Killmer And Hanako Greensmith From Chicago Fire Friends In Real Life?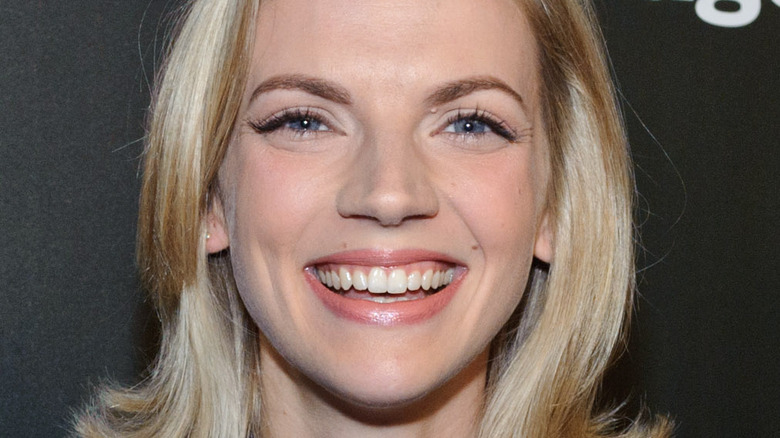 Timothy Hiatt/Getty Images
"Chicago Fire" proves that firehouse and rescue procedurals still have plenty of steam left on network TV. The series has been airing on NBC for over a decade now, and with over 200 episodes aired across its 11 seasons, there are no signs of the show slowing down any time soon. In fact, fans seem to still think very highly of the series even after so many years on the air (via Rotten Tomatoes).
Set at the fictional Firehouse 51 in Chicago — which is filmed at a real firehouse in Chicago — "Chicago Fire" charts the personal and professional lives of the different teams that function as part of the city's emergency services. Kara Killmer and Hanako Greensmith play paramedics Silvie Brett and Violet Mikami on the series, and while the two characters have been through plenty of tough days on the job together, fans might find themselves wondering if the dynamic between the two performers translates to real life as well.
Kara Killmer and Hanako Greensmith are super friendly
If the Instagram accounts of the two "Chicago Fire" stars are anything to go off of, it would seem that Kara Killmer and Hanako Greensmith are very close in real life. For instance, Killmer shared a selfie of herself and Greensmith posing together at a wedding, and their close comfort with one another can easily be seen in the picture. "Wedding photo dump with all my favorite angel babies," Killmer captioned the picture.
There are also photos of the two actors embracing with Miranda Rae Mayo, who plays Stella Kidd in the series, joining them for the picture. "Surrounded by perfection," Killmer wrote in her post, showing just how much she loves her "Chicago Fire" castmates.
For her part, Greensmith also shared a similar photo of the three performers on her own Instagram account. "Ringin' in season 11 with my favorite queens," she wrote. It would seem clear that Killmer and Greensmith have definitely grown close over the course of their time together on "Chicago Fire," a factor that almost certainly helps make the characters' bond feel that much more real for fans.