Benjamin Levy Aguilar Praises NBC Over Spanish-Speaking Scenes On Chicago P.D.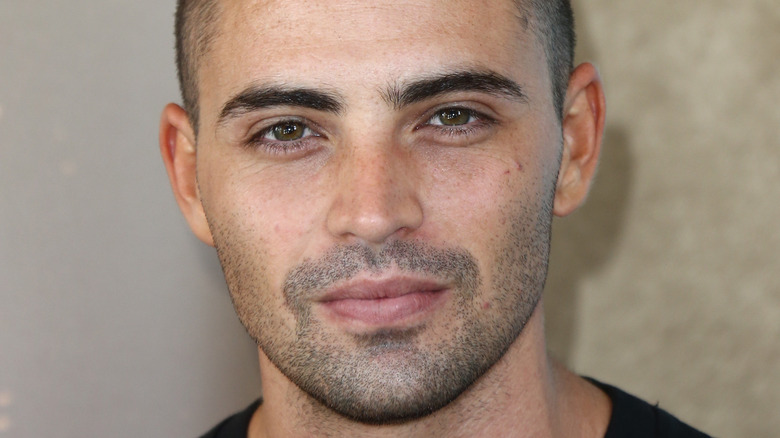 Tommaso Boddi/Getty Images
It's been a full week since Detective Jay Halstead (Jesse Lee Soffer) made his exit from the "One Chicago" universe (per Variety), and "Chicago P.D." already feels like a very different show. After the series' first Halstead-less episode, it's clear some in the Intelligence Unit are struggling to move on in his absence. The show itself is clearly not, however, as the "Chicago P.D." writing team promptly set about bumping up the presence of IU newcomer Detective Dante Torres.
Played by Benjamin Levy Aguilar, Torres was, of course, brought into the fold by Halstead late in Season 9 of "Chicago P.D.," and his role in the series narrative has only grown in Season 10. As many expected, with Halstead out of the picture, Torres is already playing a much bigger part in the action. In fact, the latest episode of "Chicago P.D." is centered almost entirely on the character's first real day as a legit member of the Intelligence Unit.
Titled "Dónde Vives," (which translates to "Where Do You Live"), the episode puts Torres front and center throughout a case that offers an up-close-and-personal look at his home life and his neighborhood. As many viewers noted, the episode also found the Latino character trading dialogue in Spanish, a fact that's had Aguilar showing some serious love to both the "Chicago P.D." creative team, and their network bosses at NBC.    
Aguilar says such moves are huge for representation
The scene in question comes relatively early in the proceedings and finds Detective Dante Torres returning home from a long day at the Intelligence Unit to find he's missed supper with his doting mother (Stephanie Diaz). Their interaction indeed unfolds entirely in Spanish, complete with subtitles. This fact might seem immaterial to some, but it's actually pretty rare for a network television series to do full scenes in Spanish. While the moment was, naturally, all the more genuine for featuring the characters speaking in their native tongue, according to Benjamin Levy Aguilar such moments are also huge in terms of authentic Latino representation in the network realm.  
The actor made that clear in a recent interview with Deadline, telling the publication he couldn't be happier that NBC and "Chicago P.D." creatives are making such efforts to represent Latino culture on the show. "It was an honor for me to do it and I share the same love that you have right now," Aguilar stated. "It's a beautiful honor that also comes with a responsibility as someone representing us through these stories. We're here to be more than someone who is just ticking a box."
Aguilar continued to praise the network and series' creatives in a separate interview with Fangirlish, offering, "Sometimes [representation] does seem like checking a box and that's literally the opposite of what ['Chicago P.D.'] is doing." The actor continued, stating that he couldn't be more thrilled that the series is giving him room to explore his own story, and perhaps summed up his feelings for his role on "Chicago P.D." best by noting simply, "I just feel so fulfilled."