Does The Cast Of Stranger Things Really Do Their Own Stunts?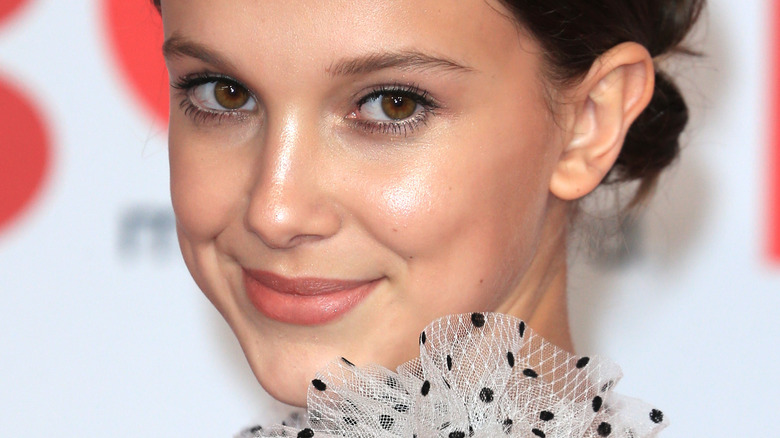 Fred Duval/Shutterstock
"Stranger Things" is one of the most popular Netflix originals out there. With a 90% audience score on Rotten Tomatoes, it's safe to say that its popularity has grown since it first debuted in 2016. After a three-year hiatus due to COVID, fans anxiously anticipated Season 4's release earlier in 2022 and were not disappointed. Coming back with what has been called by many their favorite season, the love for "Stranger Things" has never been louder. Critics and fans alike agree that "Stranger Things 4" is amazing.
Season 4 offered more of everything that fans loved about the first three seasons. The lore of the Upside Down was expanded on, and its connection to Hawkins was also explained. Eleven's backstory got was fleshed out, and we even got to see more from the other kids like Eleven and what happened to them. "Stranger Things 4" was bigger, longer, and more horrifying than ever. The ending (and cliffhanger) was one for the history books. It also had a lot more action than any other season, and that's saying a lot considering the Season 3 Finale, "Chapter Eight: The Battle of Starcourt," featured Hopper and Joyce facing off against the Russian operatives hidden beneath Starcourt mall and the kids fighting a fleshy Mind Flayer in the food court.
Due to all of the fight sequences, monster attacks, and general action featured in the horror show, many fans wondered if the actors do their own stunts or not. 
Stunt Coordinator Hiro Koda Talks Stranger Things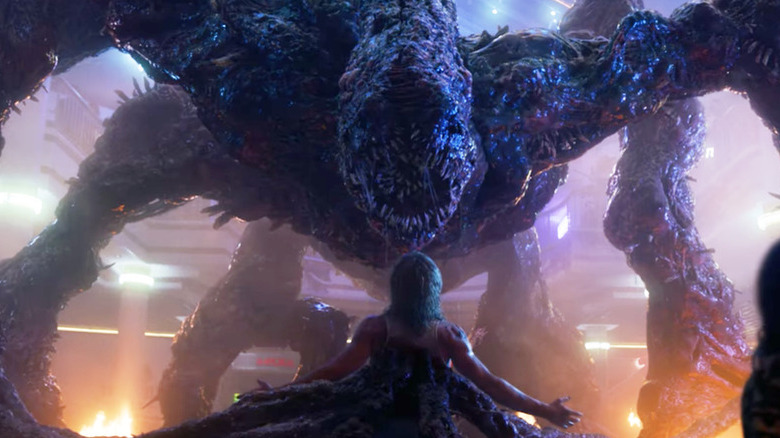 Netflix
Hiro Koda, an experienced stunt coordinator who has worked on many recognizable projects, such as "True Blood" and "Avatar," talked about his experience working with the "Stranger Things" cast. According to Koda, there is a stunt team on set for safety. The cast is largely supported by children (at least, pre-pandemic, a lot of the cast were still minors), so safety is a huge priority when doing stunts.
Despite the team, though, a lot of the actors involved with the show have pushed to do their own stunts. Joe Kerry (Steve), David Harbour (Hopper), and Darce Montgomery (Billy) are a few among the cast that seems particularly earnest about performing their own stunts.
During an interview with Metro.co.uk, Koda elaborated on what it was like to coordinate for such a colorful cast of characters. "And that's the interesting thing about working with them, doing all the different fights because everybody's character is so different," he explained. "Like you have to choreograph to that actor, and what their character is if that makes sense because, you know, Joe's character fights completely different from the way Hopper fights and the way Grigori (Andrey Ivchenko) fights like we create these styles for them, and we want to stick to how they are when they're doing their fights and their action."
Koda also says that he likes to work closely with each actor so they can give their input on how they think their character would react in a specific sequence. Each actor has their own process when approaching action sequences. David Harbour, for example, likes to watch the stunt team perform something first, give his notes (if he has any), and then jump into trying it himself.
Part of what makes Hiro Koda such an amazing stunt coordinator is his insistence on choreographing stunts that are within the actor's capability. "That's important to me with choreographing the scenes with people is to make sure that I can choreograph to what they're capable of doing, what their capabilities are, and not just doing something cool because it looks cool. It has to make sense for the story," he told Metro.co.uk.
This makes doing stunts achievable without too much stress for the actors but also ensures that the sequences make sense for the individual and unique characters. Joe Kerry even confirms in an episode of "Shot by Shot" that his scene in Season 3, where he's fighting the Russian soldier, was him. There was no stunt double involved.
Hiro Koda Discusses His Favorite Stunt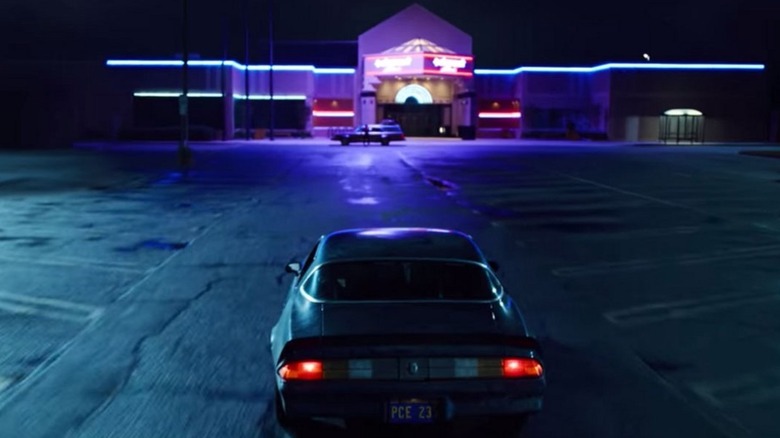 Netflix
"Last season [Season 3], there was a moment at the Starcourt mall when Steve took out the Camaro with Billy in it," Koda answered when prompted to discuss the most memorable stunt he worked on for the show. This, of course, is the scene in the Season 3 Finale where Billy tries to run down the kids in his car. Nancy attempts to shoot him through the windshield but fails to stop him. Steve, as the absolute icon he is, rams Billy's car with his own and sends it spiraling.
"There was a T-bone there that was quite logistic — like it is a huge sequence with so many people involved in it and just to make everything hit the way we were going to hit it because it was sort of a one [take] deal, we had one chance at it, We didn't have more cars to crash, basically we needed to set cameras where I thought the cars were going to land and all of that."
There was some debate amongst the Duffer Brothers, Koda, and the other members working on the project on whether or not the car scene should be practical effects or CGI. Koda explained, "And you know, thankfully the visual effects wanted us to do it practically, it was expensive either way. But the [Duffer] bros gave me the chance and opportunity because they trusted that we could get it done practically [and it] was incredible." The incredible scene speaks for itself because the end results are absolutely breathtaking.