Dahmer Just Became The Second Biggest Netflix Show Of All-Time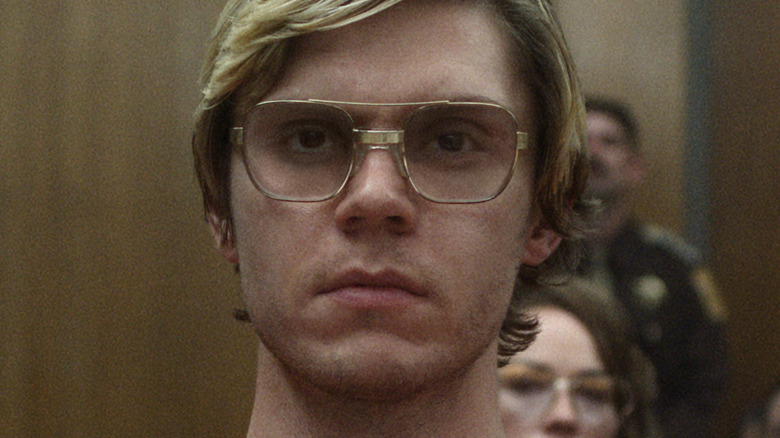 Netflix
"Monster: The Jeffrey Dahmer Story" has to be one of the most divisive new shows to emerge in years. Though the Ryan Murphy series has been smashing records left and right for Netflix, the streaming giant has also had to dodge multiple elements of controversy surrounding the series, including claims that it didn't consult with the families of victims (via The Guardian) and the revelation of how few people of color worked on the show at all.
"Monster: The Jeffrey Dahmer Story" follows a dramatized version of the exploits of one of the most twisted serial killers in modern history. The real-life Dahmer engaged in practices so sickening that some of them could only be vaguely alluded to, even in a series based on his murders. Still, even as the series continues to court criticism, it also continues to dominate the streaming charts for Netflix, and now "Monster: The Jeffrey Dahmer Story" can add yet another notch onto its belt.
Monster is the second most watched series in Netflix history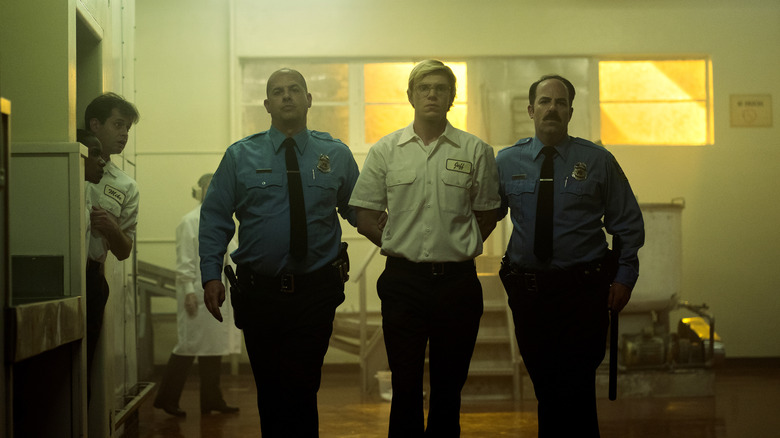 Netflix
"Monster: The Jeffrey Dahmer Story" is now the second most-watched show in Netflix history (via Deadline). According to the latest numbers from the streaming giant, the grisly limited series has racked up over 700 million hours of viewership, putting it second only to the fourth season of "Stranger Things," which still holds the top spot with an impressive 1.35 billion hours.
This means that, despite the controversy surrounding one of the latest projects from Ryan Murphy, it still makes excellent business sense for Netflix to be in business with the producer. Furthermore, Murphy can boast even more success for the streaming service, as another one of his projects, "Mr. Harrigan's Phone," is also doing some very impressive numbers on Netflix, appearing in second place in Netflix's Top 10 English Films list.
Though "Monster: The Jeffrey Dahmer Story" has something of an infamous reputation at the moment and "Mr. Harrigan's Phone" has had a decidedly mixed response from audiences and critics alike (via Rotten Tomatoes), that hasn't stopped either one from bringing in the kind of viewership numbers that will help to keep Netflix's service competitive in an increasingly crowded market of streaming services.