Titans Fans Go Wild For Ryan Potter's Beast Boy Suit In Season 4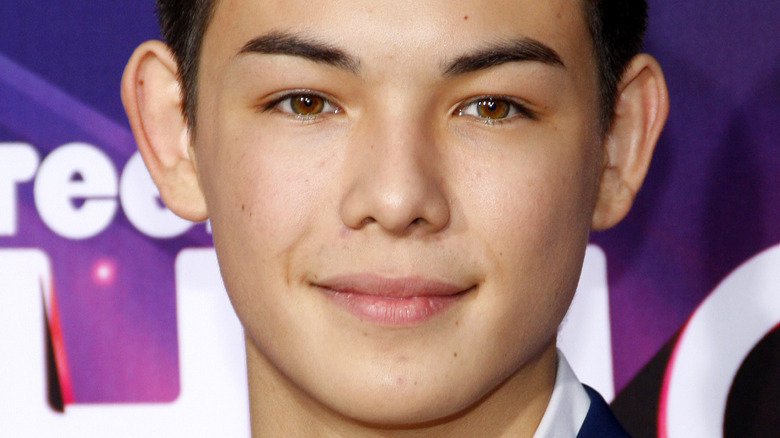 Tinseltown/Shutterstock
"Titans" has been breathing life into the beloved team of young DC superheroes on television, and a new suit for one of its star members is making fans want more. The show was released in 2018 and follows the crime-fighting escapades of the Teen Titans as they reunite old members and bring in new faces.
Starring the likes of Brenton Thwaites, Anna Diop, Teagan Croft, Ryan Potter, and Curran Walters, amongst others, "Titans" gives fans a grittier, more edgy version of the beloved heroes. The show deviates from its more colorful comic origins and the 2003 Cartoon Network animated series. This tonal change has not kept fans from loving it, however. With each season, the show has garnered more acclaim, with its most recent third season scoring a hearty 100% on Rotten Tomatoes. Fans won't have much longer to wait for more of their favorite teens suiting up to do battle, as the show will be streaming on HBO Max for a fourth season releasing November 3.
Amongst the most beloved members of the tenacious team is Beast Boy, also known as Garfield Logan, portrayed by Ryan Potter. Beast Boy is a shapeshifter and can transform himself into several varieties of animals, an ability given to him after receiving a life-saving drug. Potter, a life-long "Teen Titans" fan (via Pop Culturalist), has done fans right by bringing justice to Beast Boy through his rich performance. However, a newly revealed suit for the character is giving fans what they have wanted and then some.
Potter's new comic accurate costume is making fans happy
This year's New York Comic Con saw a panel featuring the cast of "Titans" and "Doom Patrol," where news was revealed on both shows' upcoming fourth seasons. In the case of "Titans," we got a teaser trailer showcasing the next season's big bad, Brother Blood (Joseph Morgan), and we were also graced with Beast Boy's new look.
In the past, Ryan Potter's Beast Boy wore a jacket containing a red and white coloration, likely as an homage to the classic comic design. The new suit goes all in with an outfit that captures the likeness of his comic book origins while updating it appropriately with modern sensibilities. On top of the superb coloration and overall design, there are plenty of little flourishes and details that only the most eagle-eyed fans will pick up on, such as animal paw prints making up the fabric. Fans have been eating it up, with positive reactions on the show's Instagram account, such as giselle_barajas1234, who says, "The suit looks so GOOD and comic accurate too!" and michaelluce6 who says that they " ... can't wait to see the suit in action." Another user, dctitanstower, said, "It looks amazing!"
On top of this, Potter himself gave fans an update as to where we'll be seeing Beast Boy in this season. "I think we are picking up right where we left off with his mental health," Potter said. "We'll see Gar kind of unravel in order to find himself."