Grey's Anatomy Fans Finally Got The Meredith Moment They've Been Waiting For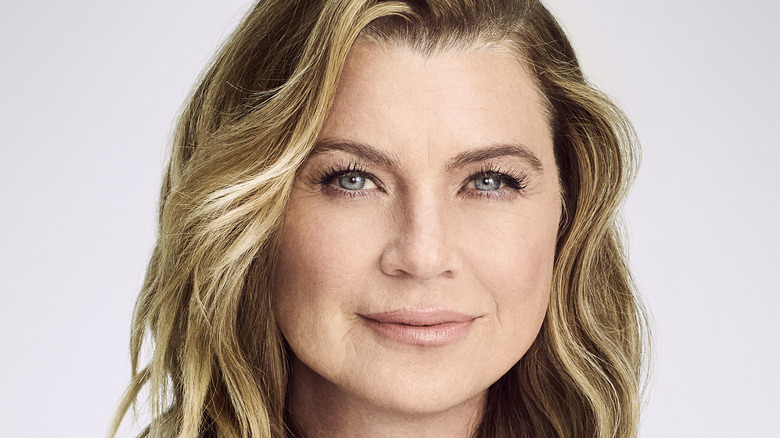 ABC/Mike Rosenthal
The success of "Grey's Anatomy" has made its creator, Shonda Rhimes, a household name. Not only has the series been popular with audiences for nearly two decades, but it's also led to successful spin-off series like "Private Practice" and "Station 19." With this fictional version of Seattle and the many intertwining characters across the shows, ABC has found itself a winning opportunity for crossovers and guest stars as well (via Digital Spy).
Still, it all started with Meredith Grey (Ellen Pompeo). Though the surgeon was only an intern when viewers first met her in Season 1 of "Grey's Anatomy," Meredith has come a long way since then, becoming a surgical resident and even making her way up the ladder to become Chief of General Surgery. The character's career growth isn't over yet, though, as fans noted while watching Season 19, Episode 1 ("Everything Has Changed"), which saw Meredith settling into a new role.
Meredith Grey is officially chief of surgery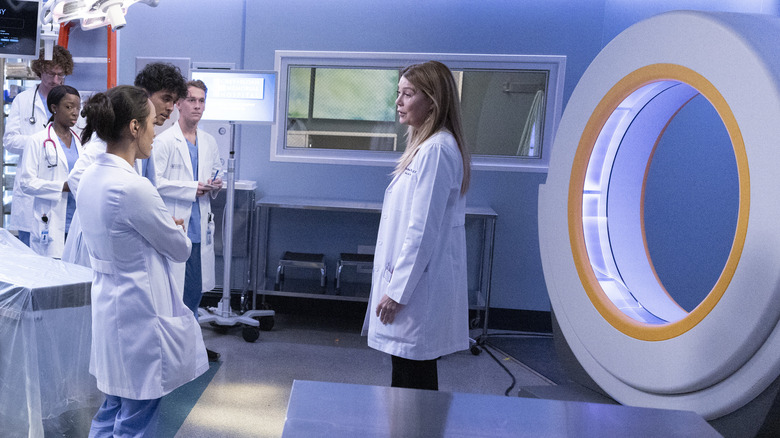 ABC/Liliane Lathan
Meredith Grey is officially Chief of Surgery at the Grey Sloan Memorial Hospital. It's been a long time coming for the character, and fans seem to be overjoyed to see the M.D. get her much-deserved promotion at long last. "Loving the new interns. Love how Meredith seems to fit the chief position. She was made for that role," tweeted @Blackhoney73.
To see a character go from being an intern herself to such a major position must have been quite the experience for fans who have been watching "Grey's Anatomy" from the beginning, and they were eager to show it. "Grey's Anatomy is back, and I'm happy. Loved all the nods to the pilot, loved the twist with Lucas at the end," tweeted @davies742. "Like the format but I also love seeing Meredith as chief."
"Meredith Grey from intern to chief of general surgery. So proud of her," tweeted @staywithgaetani, posting side-by-side pictures of Meredith from Season 1 and the Season 19 premiere. Though Ellen Pompeo is stepping back from "Grey's Anatomy" in its latest season, it looks like fans are still pretty enthusiastic about the character. While they'll be seeing less of her from now on, it looks like viewers are overjoyed that she's finally risen to the top spot in the surgery department.