In The Streaming Ratings Battle Between The Rings Of Power And House Of The Dragon, One Series Continues To Prevail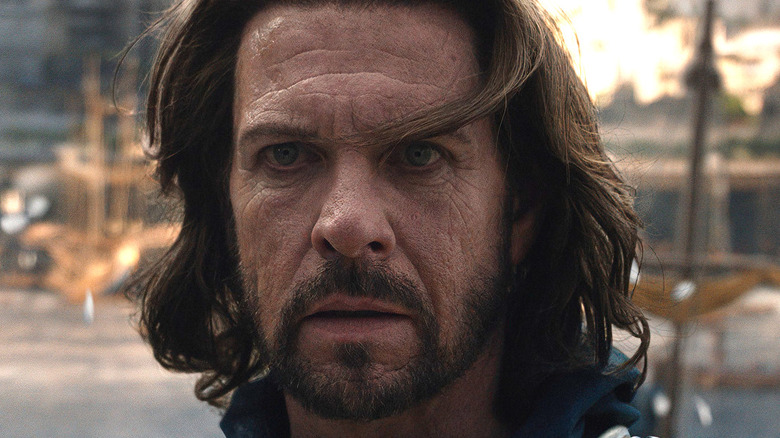 Amazon Studios
Though many similarly themed shows regularly face off against each other in the television landscape, few are as close in terms of content, genre, and scope as "The Lord of the Rings: The Rings of Power" and "House of the Dragon" happen to be. Being that both shows are based on massive fantasy properties from legendary authors and have been airing over roughly the same time period this fall, many fans have found themselves wondering which series would come out on top.
With both projects being prequels, it's hard to say whether "The Rings of Power" or "House of the Dragon" will rise to the epic heights of their forebears, but that hasn't stopped the hype trains from leaving the station for either series thus far. Plus, since the two series have been competing so clearly in the eyes of fans, it's only natural to want to compare their numbers and see how they stack up against one another.
The Rings of Power is beating House of the Dragon so far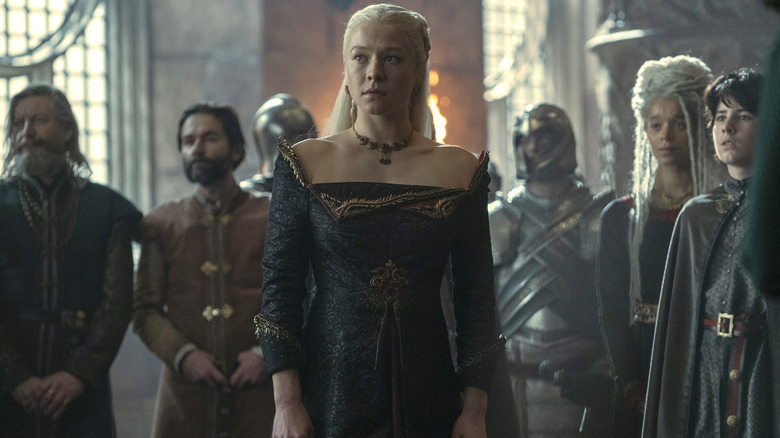 Ollie Upton/HBO
Though neither "The Lord of the Rings: The Rings of Power" nor "House of the Dragon" is at the No. 1 spot in terms of viewership, they aren't performing poorly by any stretch of the imagination (via Deadline). In fact, both are in the top five, with "Karate Kid" spin-off "Cobra Kai," the MCU film "Thor: Love and Thunder," and the Netflix thriller "Devil in Ohio" rounding out the rest of the top slots.
Still, "The Rings of Power" looks to be edging out its competitor since it took fourth place ahead of "House of the Dragon," which landed at No. 5. Being that both series have already been renewed for second seasons by Amazon and HBO, respectively, the stakes aren't high enough to get either show canceled, but it's no doubt a comfort for fantasy fans to know that there's such a big market for the genre on television.
While the battle between "The Rings of Power" and "House of the Dragon" hasn't been totally settled yet, with both series still having upcoming episodes to release, the ratings for the shows will definitely be worth keeping an eye on, particularly as their epic season finales emerge from the gates.