George Sr.'s Secret Shed Conversation In Young Sheldon Season 6 Episode 2 Foreshadows A Major Life Event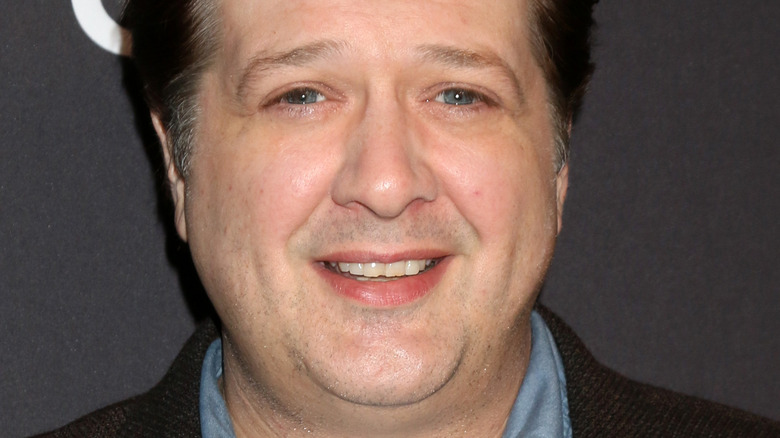 Kathy Hutchins/Shutterstock
Two episodes in, and "Young Sheldon" Season 6 has already featured significant changes for the enthusiastic, titular adolescent scientist (Iain Armitage). Following a dramatic Season 5 finale and surprising growth spurt, the newest installment progresses the Coopers' story in a more serialized fashion. Notably, Mary (Zoe Perry) adjusts to her new job at the local bowling alley with her neighbor Brenda (Melissa Peterman). As fans know, her new position may reveal more than she's prepared for about Brenda's secret shared history with Mary's husband George (Lance Barber).
This suspense goes well with the more mature themes "Young Sheldon" has been recently depicting that are reflective of adult Sheldon's (Jim Parsons) most vulnerable moments on "The Big Bang Theory." Most of these stem from the stresses he endures from his feuding parents and most importantly, the eventual premature death of his father. After they both lose their jobs, the Coopers find themselves struggling financially, which is felt throughout the entire family. On top of that, Georgie's (Montana Jordan) baby with his girlfriend Mandy (Emily Osment) is coming soon, adding even more financial responsibility. 
In spite of these challenges, "Young Sheldon" remains the comical treasure audiences love through the titular character's zany quips and odd observations. His "Meemaw" Connie (Annie Potts) also adds levity and assurance when things get too heated around the home, usually over a frosty brewski. However, even she isn't privy to the secret bubbling beneath the surface between Brenda and George that will soon have dire consequences.  
As The Big Bang Theory fans know, George Sr. should be worried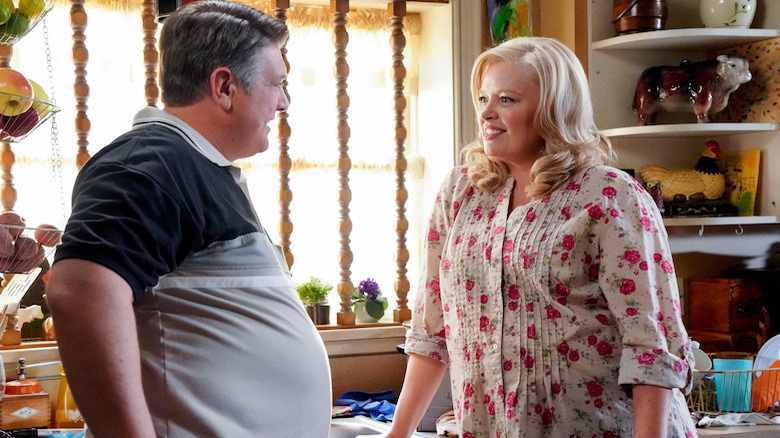 Bill Inoshita/CBS
One of Sheldon Cooper's most lovable quirks is his signature three knocks before opening any door. In Season 10 Episode 5 of "The Big Bang Theory," he finally reveals why he does this and the reasoning is actually quite heartbreaking. In "The Hot Tub Contamination," Sheldon discloses to his frequent confidant Penny (Kaley Cuoco) that when he was 13, he came home from college for spring break to an extremely unexpected and unwelcome homecoming.
To preface, Sheldon was 12 at the end of Season 5, possibly setting us up for this climactic moment in the spring. He hears odd noises coming from his parents' bedroom and inquisitively investigates to find his father in bed with another woman. Most likely, Sheldon caught his father with Brenda, who George was almost involved with in previous seasons. The traumatic moment forever shaped young Sheldon, causing him to adopt this formula that gives one ample time to "get their pants on," as grown Sheldon indicates. 
In Season 6 Episode 2, George and Brenda have an awkward and heated exchange in the chicken coop shed. They engage in a brief spat over their almost-affair and George warns having Mary so close at work is a bad idea. After Mary and Brenda drink together, thus forming a closer bond, George may be right in worrying. Then again, Mary seems to have another man on her mind, which could also drive George into Brenda's open arms.