Do She-Hulk And Daredevil Get Together In The Marvel Comics?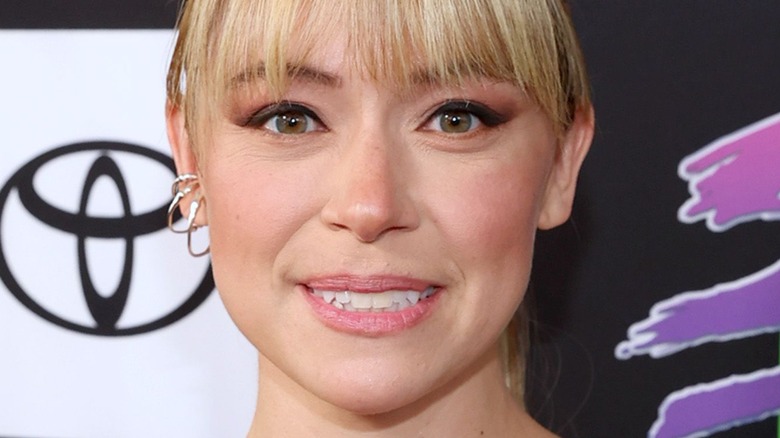 Jesse Grant/Getty Images
"She-Hulk: Attorney at Law" is barreling towards its season finale, and the penultimate episode, titled "Ribbit and Rip It", did not disappoint. The latest installment was action-packed from start to finish, with an artful balance of both legal and superhero drama to keep things interesting. Viewers know that the series has done a great job of including cameos from other Marvel characters, like Bruce Banner (Mark Ruffalo), Wong (Benedict Wong) and Emil Blonsky (Tim Roth), and that tradition continued this week with an appearance from Matt Murdock (Charlie Cox), aka Daredevil.
After going up against each other in court, Jen (Tatiana Maslany) and Matt immediately hit it off. He jokingly buys her an appletini, and they exchange some playful banter before parting ways for the night, or so they think. Jen instantly senses a spark between them and their connection only gets stronger after she uncovers his alter ego. They team up to save fashion designer Luke Jacobson (Griffin Matthews) from their amphibious foe, Leap-Frog (Brandon Stanley), which makes for some fun back and forth.
Even though Jen and Matt are both lawyers by day, they each have their own approach to taking down henchmen (or goons, if you prefer). However, their mutual attraction ultimately bridges the gap and they wind up spending the night together. Although their chemistry was off the charts, is their romance actually pulled from the source material Let's take a look at how Jennifer Walters and Matthew Murdock's relationship plays out in the pages of Marvel Comics.
Matt and Jen's relationship is platonic in the comics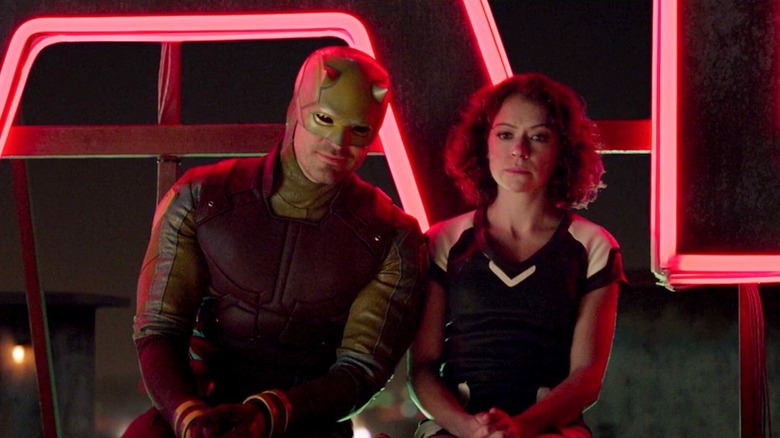 Marvel Studios/Disney+
A contributing writer at Popverse took the time to go through all of Jen Walters and Matthew Murdock's interactions in the comics, and it looks like the minds behind "She-Hulk" have decided to put a unique spin on their relationship. Although Jen and Matt share similarities, their comic book counterparts have a strictly professional relationship. Despite Marvel's long and complicated canon, She-Hulk and Daredevil have only interacted a handful of times. They're first seen together in "House of M" #5, when they leave a courthouse together, with Jen playfully telling Matt that he owes her a drink. It's possible that Jen and Matt's friendly conversation in the bar was inspired by this exchange.
Other than that one instance of passing flirtation, the comic book versions of Matt and Jen are shown to be only allies, both in and out of the courtroom. Even without any romance, their dynamic is one based on mutual respect and professional admiration. It's also implied that they've done legal favors for each other, a kinship that translates to their crime fighting alter-egos. 
Marvel has been known to diverge from the comics, so it's not all that surprising to see these characters work together in a new way. Thankfully, Maslany and Cox had charm to spare. Now that their bond has been established, it will be interesting to see how Jen and Matt's connection evolves going forward now that we know Daredevil is returning for Phase 5 in his own new series.