Who Plays Leap-Frog In She-Hulk: Attorney At Law?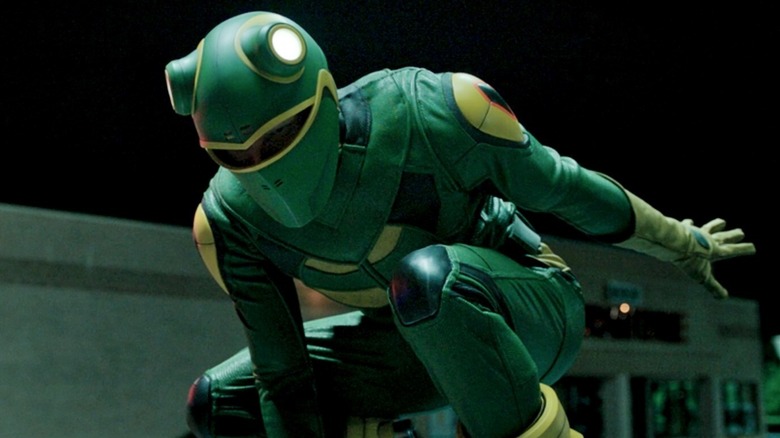 Marvel Studios/Disney+
One thing about "She-Hulk: Attorney at Law" that should be a pleasure for old-school comics fans is the way that it's acted as a kind of clearinghouse for minor Marvel characters that might not otherwise have made it to the screen of the Marvel Cinematic Universe. While most of the attention has been going to the belated return of Daredevil (Charlie Cox) in the most recent episode of the show, fans would be wise not to sleep on Leap-Frog, a somewhat obscure Marvel figure who recently made his MCU debut in Season 1, Episode 8: "Ribbit and Rip It."
The character of Eugene Patilio, better known by the vigilante moniker Leap-Frog, actually made a previous appearance on the show's fifth episode, spotted by eagle-eyed viewers coming out of the shop of supersuit designer Luke Jacobson (Griffin Matthews). But "Ribbit and Rip It" represents his first appearance in all of his glory, and you might be curious about the actor who croaked life into the character.
While a hilarious promo on Twitter depicted plenty of actors auditioning for the coveted role, only one was able to make his way into the legendary suit of Leap-Frog.
Brandon Stanley has also been seen in Richard Jewell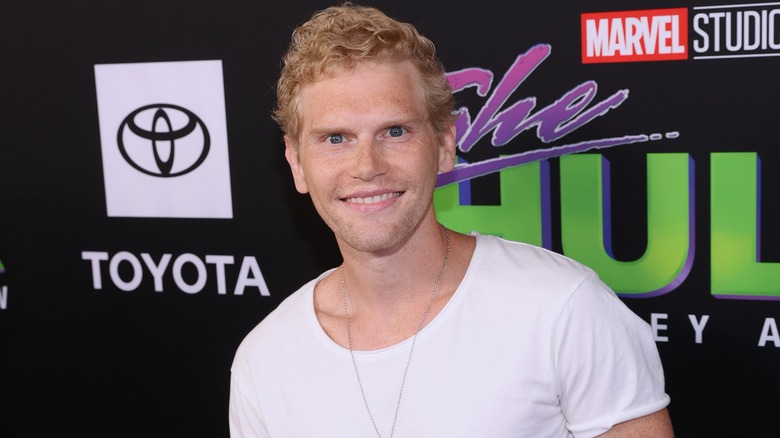 Jesse Grant/Getty Images
Leap-Frog, alias Eugene Patilio, is the primary antagonist of "She-Hulk: Attorney at Law" Season 1 Episode 8, and that represents something of a big break for the actor who plays him: Brandon Stanley (IMDb). Stanley hasn't had a role of this much prominence before, and since he's now part of the Marvel Cinematic Universe there's no telling where he'll leap next, either on TV or on the big screen. Who knows? If fan response to the character is positive enough, maybe Leap-Frog will even get his own series sometime down the road.
A look at Stanley's credits on IMDb shows an actor who only started working a few years ago, with a role in a 2019 independent feature titled "To the Stars." After that, Stanley chalked up three episodes of the "Looking for Alaska" miniseries before landing a small role in Clint Eastwood's "Richard Jewell."
But Leap-Frog is likely to be the most significant impression he's made so far on viewers, and time will tell whether the character will be seen again, either on a future episode of "She-Hulk" or elsewhere within the MCU.