The 1910 Model Train Worth Up To $5,000 On American Pickers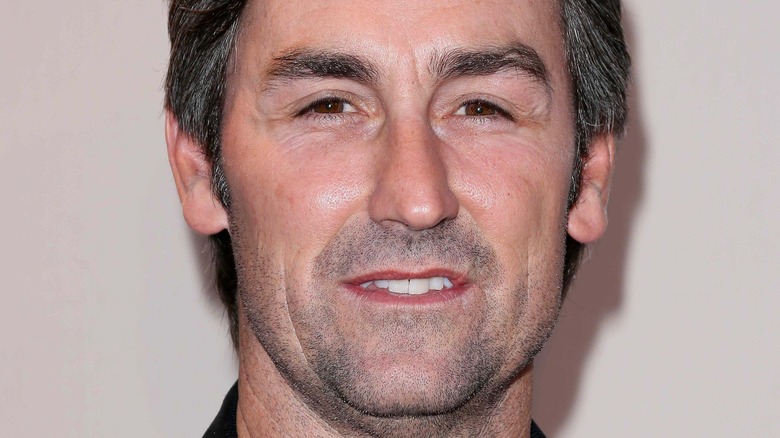 s_bukley/Shutterstock
The guys on "American Pickers" travel across the United States, ducking into sheds, storage units, barns, warehouses, and more to find valuable antiques. Following the feud between longtime "American Pickers" co-hosts Mike Wolfe and Frank Fritz, Mike's younger brother Robbie Wolfe has joined the series in Fritz's absence. Despite the switch, the tone of the show remains the same. 
The series proves that extraordinary things can be found even in the most ordinary places. Even though the guys occasionally find themselves saddled with something that isn't worth the money, they usually find their way to something worthwhile. Season 23, which aired in 2022, has featured a variety of interesting finds (via IMDb). In fact, one episode features an object you would probably sooner find in a toy store than a pawn shop. Still, Mike and Robbie can often immediately tell that they've uncovered something special, namely a 1910 model train that's much more valuable than it looks.
Mike and Robbie find a unique piece of history hidden in the attic
The model train in question can be seen in the Season 23 episode "Pinball Jack." The installment follows Mike and Robbie as they head to an impressive family property in Illinois. The attic is a labyrinth of dust-covered boxes, but Mike manages to find a car from an old-fashioned Lionel train set tucked away in the chaos.
Lionel trains have been seen on the show before. They're among the most expensive items bought and sold on "American Pickers." The first Lionel train sets were commercially available by the early 20th century. Their popularity grew steadily for several decades (via Lionel). In 2006, the Lionel train set won a place in the Toy Hall of Fame, one of the first electric toys to receive the honor for its enduring prevalence (via CBC News).
Although the toy in this episode clearly needs some work, it's still largely intact and has most of its original paint. Even though the train has seen better days, Mike insists that it's actually in great shape considering its age. Robbie calls an associate who agrees that it's a rare find in any condition and explains that the trains are usually worth around $3,500 to $4,000 but can be sold for up to $5,000 if you have the right buyer. The seller, who's happy to see the train go to people who appreciate its history, ultimately parts with the toy for $2,800.