Jodie Sweetin Once Landed Herself In Trouble While Stealing A Prop From Full House's Set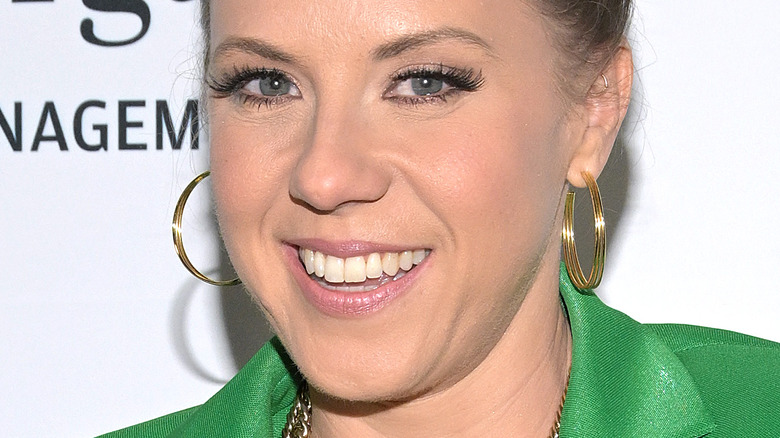 Michael Tullberg/Getty Images
"Full House" was, without question, one of the most popular sitcoms around during the late 80s and throughout the mid-90s. It was helmed by none other than the late Bob Saget as widower and broadcaster Danny Tanner. It also made actors like John Stamos and Mary-Kate and Ashley Olsen household names. In the series, Danny has to take care of his three daughters, which is why Stamos' Jesse and Dave Coulier's Joey are living with him to help carry the responsibilities that come with it and to be closer to the kids. D.J. (Candace Cameron Bure), Stephanie (Jodie Sweetin), and Michelle (Mary-Kate and Ashley Olsen) are notably Danny's three daughters, and both Bure and Sweetin would return for "Fuller House" in 2016 after it was rumored back in 2015 (via Deadline).
"Fuller House" continued until 2020 and had a continuation of the original premise from "Full House." Bure's D.J. becomes widowed like her father before her, and Sweetin's Stephanie and D.J. 's best friend Kimmy (Andrea Barber) move in to help raise her kids. To fans' satisfaction, Saget, Stamos, and Coulier return to the series in their original roles as Danny, Jesse, and Joey for a little while. For actors like Sweetin, "Full House" and "Fuller House" have been a massive part of their lives, first starring as a child and now as an adult.
Sweetin even revealed in a conversation a little while back that she almost got in serious trouble on the "Full House" set for stealing a particularly memorable prop.
Jodie Sweetin got caught stealing the sea pappy from the Full House set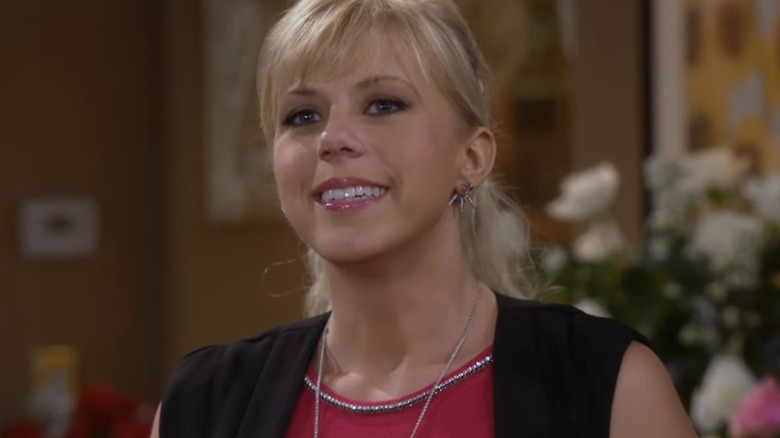 Netflix
In a conversation back in May of 2021 on Bob Saget's podcast, "Here For You," Jodie Sweetin revealed that she tried to steal a prop from the set of "Full House." Sweetin explained to Saget, "I have the head of the sea pappy, and I almost got in trouble for stealing this on the night of the final show." Sweetin continued that she knew she wanted that and a piece of artwork that says "Love is all we need," grabbing both during the filming for the show's final episode.
However, the sea pappy is big, and according to Sweetin, security came looking just after she had stuffed it in her car. "Security came as I was walking — I think I had it in my car — and Kathy from the production office and somebody else came, from props or whatever, and were like 'Who has the head?' I had snatched the head and taken it up to my dressing room right as we were done," she said. Ultimately, Sweetin was caught, and they took it away from her. Fortunately for Sweetin, they would call her only three weeks later to let her know that she could indeed keep the prop.
Sweetin's confession came after co-star John Stamos revealed on his Instagram that he had the iconic couch from the series, and Dave Coulier inquired about the location of the sea pappy.