The Hilarious Fuller House Scene That Has Fans Wondering If It Was A Blooper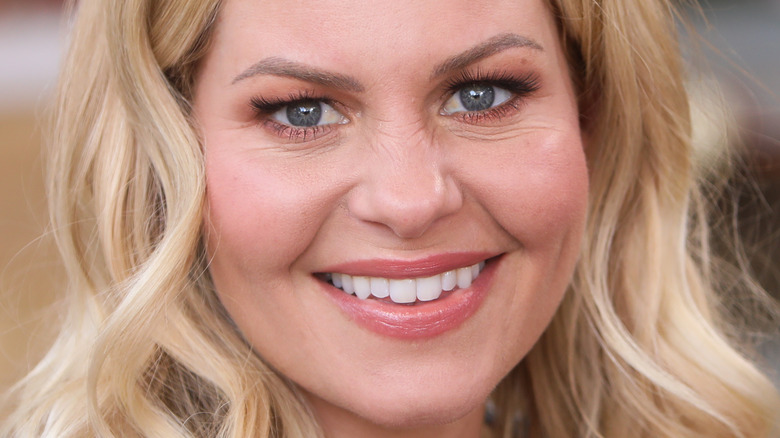 Paul Archuleta/Getty Images
"Fuller House" ran from December 2016 until its series finale in June 2020, relying mostly on a cast reprising their roles from the original "Full House" series. The actors' familiarity with one another shone through on screen, giving "Fuller House" an undeniable family feel. Mary-Kate and Ashley Olsen, who teamed up to play Michelle Tanner, were the only two main actors not to return for the sequel, but their absence didn't take any of the chemistry away from the holdover cast members.
In Season 4, Episode 8, "Driving Mr. Jackson," D.J. (Candace Cameron Bure), now a veterinarian, attends a banquet with her sister and friends at which she loses a semi-prestigious local award to her officemate, Matt Harmon (John Brotherton). During the presentation, there is one exchange where Stephanie (Jodie Sweetin) cracks D.J. up so completely that it's hard to tell if it was a blooper or a scripted moment, but Bure soon revealed exactly what led to her seemingly spontaneous eruption of laughter. 
Jodie Sweetin's hilarious line was an ad-lib on the last take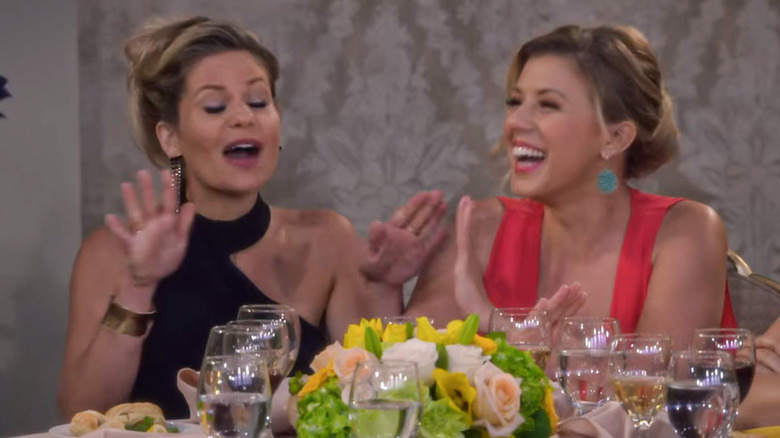 Netflix
When Matt wins the award, Stephanie notes that his office has only been open for three weeks, then quips, "I had a girlfriend longer than that." D.J. gives her what appears to be an originally scripted gentle quizzical look before Stephanie's words register, at which point she lets out an astonished and genuine, "Wait, What?" that sends the two, their tablemate Gia (Marla Sokoloff), and a bunch of offscreen voices into uncontrolled laughter. On this Reddit thread, a number of fans debated on whether or not the scene in question was a case of Jodie Sweetin messing up her lines, and while responses were divided, it turns out that the scene was, in fact, not a blooper.
The moment clearly took everyone but Sweetin by surprise, and the reactions of her co-stars were real and in the moment. Candace Cameron Bure responded to a fan's question on Twitter the night the episode aired, writing, "Jodie changed up the line in the last take and I didn't know it was coming so that was our honest and true reactions." After 12 years playing sisters across two shows, Bure and Sweetin's rapport is well-established and obvious, and a key factor in the longevity of both "Full House" and later on, "Fuller House."