How Jodie Sweetin Landed Her Full House Role Without Auditioning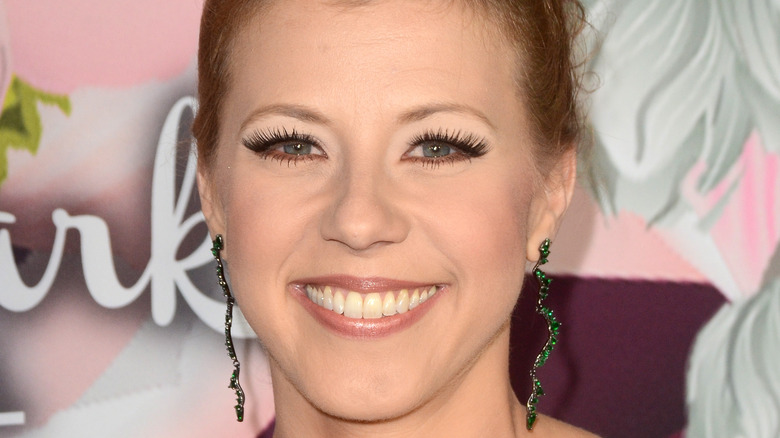 Kathy Hutchins/Shutterstock
In recent years, actress Jodie Sweetin has made a name for herself as a Hallmark actress, starring in a slew of feel-good holiday films. But before embracing the Christmas spirit in snowy small towns, Sweetin was informing everyone of "how rude" they were as the scrunchie-sporting Stephanie Tanner on ABC's "Full House."
The middle child of widower Danny Tanner (Bob Saget), Stephanie is upbeat and talkative. She also fiercely loves her family, including all of her siblings and her beloved Mr. Bear. Over the course of the show's eight seasons, audiences watch as Stephanie learns about life and, like any kid, makes some mistakes, from driving the car of Joey Gladstone (Dave Coulier) through the house to befriending bad news classmate Gia Mahan (Marla Sokoloff).
Sweetin's portrayal of Stephanie earned her a Young Artist Award in 1990 for Best Young Actress Starring in a Television Series, in addition to four nominations in other categories (via IMDb). Her standout work also landed Sweetin the chance to reprise her role of Stephanie in the Netflix spinoff "Fuller House," which picks up with the Tanners two decades after the original series ended.
Given the show's standing as a major network hit, one might reasonably assume that there was an intense audition process for each of the main roles. However, for Sweetin, this was far from the case.
Jodie Sweetin's cameo on Valerie landed her the part of Stephanie Tanner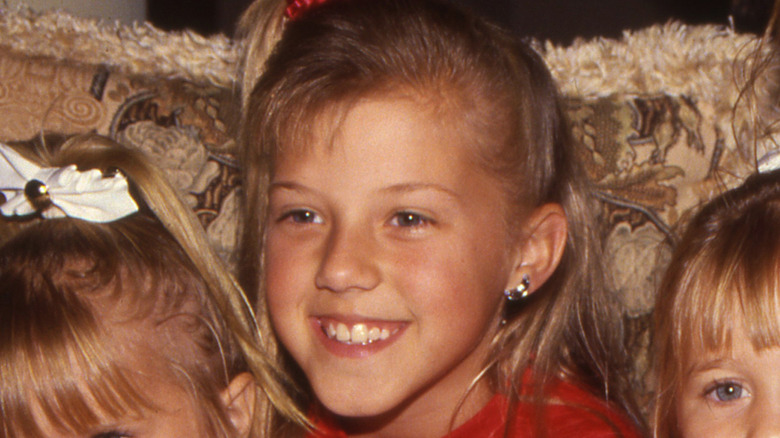 Vicki L. Miller/Shutterstock
Shortly before making her first major TV appearance as Stephanie on "Full House," Sweetin landed a cameo on the 1980s sitcom "Valerie" as Pamela Poole, the young niece of Mrs. Patty Poole (Edie McClurg). While watching Pamela, Patty throws her back out, forcing David Hogan (Jason Bateman), Mark Hogan (Jeremy Licht) and Willie Hogan (Dan Ponce) to step in as babysitters.
In an interview on "Steve-O's Wide Ride!," Sweetin revealed that her brief but shining moment on "Valerie" allowed her to bypass auditions for "Full House," which was in development at the time. She said, "It was the same producers that were doing 'Full House,' the same executive producers, [Thomas] Miller, [Robert] Boyett, and they loved what I did and they cast me on 'Full House' from that. I never actually auditioned for the show. I basically did a guest appearance on 'Valerie' and they were like, 'This is who we want for Stephanie.' I was incredibly lucky."
It was a dream come true for 5-year-old Sweetin, who doesn't hail from a family of actors. She reflected on how her parents, a stay-at-home mom and drywall plant superintendent, were initially hesitant to let her pursue a career in the industry. However, it all worked out better than any of them could have imagined. In another interview, Sweetin told the "Hollywood Raw" podcast, "I just always feel like I wound up exactly where I was supposed to be."