Are Debra Jo Rupp And Kurtwood Smith From That 70's Show Friends In Real Life?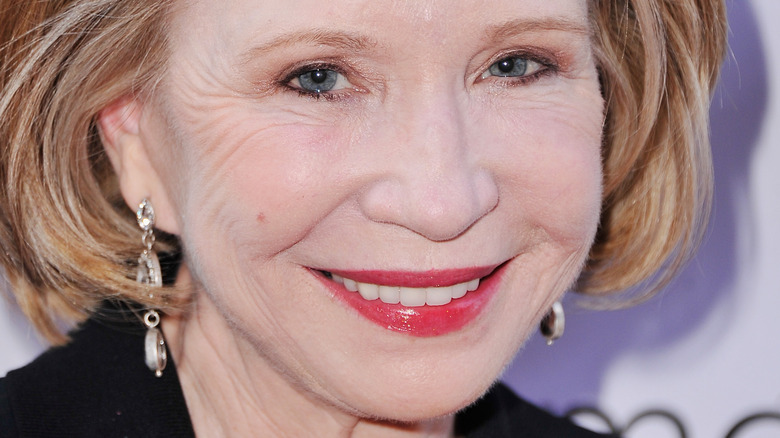 Stephen Lovekin/Getty Images
Red and Kitty Foreman are coming back! After eight seasons of playing husband and wife on "That '70s Show," Kurtwood Smith and Debra Jo Rupp are getting ready to return as their iconic characters for the sequel series "That '90s Show." In fact, according to People, Rupp and Smith were the first two cast members from the original series to announce their return, and they will also serve as the show's executive producers.
In April 2022, Rupp teased fans by tweeting a new image of Kitty and Red on the set of "That '90s Show," sitting in their kitchen where the only things that have changed are the wallpaper and the color of Red's hair. "Hmm. 90's Kitchen decor. Kitty and the berries," Rupp wrote on her tweet, referring to the pattern on the new wallpaper.
Fans were excited to see one of their favorite sets of TV parents back again. "Can't wait to hear the first 90s themed boot to a** Red joke," responded Twitter user @fbombs_, referring to the running joke on the original show of Red threatening to put his foot where nobody wanted it. "20 years later and Kitty still hasn't updated her hairstyle," tweeted @MandiRawks with a laughing emoji. "Their love was my all time favorite TV love," tweeted @gaggreflex.
So, after eight seasons of playing a generation's favorite retro TV parents, and with their return to the roles imminent, the question naturally arises: are Debra Jo Rupp and Kurtwood Smith friends in real life?
Of course they are!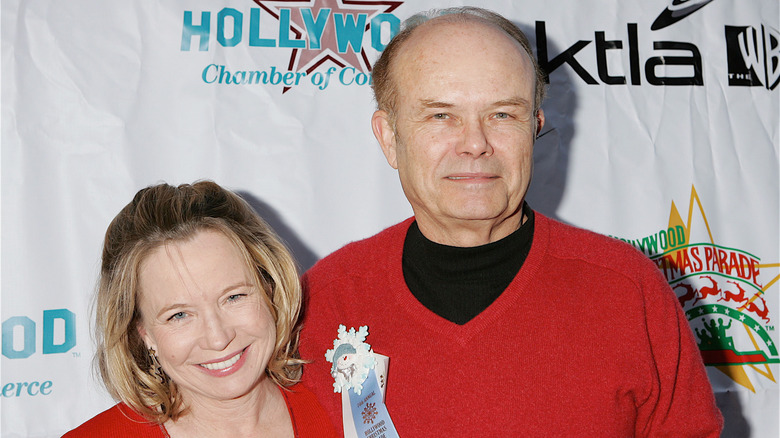 David Livingston/Getty Images
Kurtwood Smith and Debra Jo Rupp get along splendidly behind the scenes. In a tweet for Rupp's birthday, February 24, in 2022, Smith sang his co-star praises. "A very Happy Birthday to my favorite acting partner and one of the best actors working today. Debra Jo! I hope you had a wonderful day today!@DJRupp." It is nice to see their real-life friendship reflected in social media, but "That '90s Show" won't be the pair's first reunion since "That '70s Show" ended its run.
In 2019, Entertainment Weekly reported that Smith and Rupp would return to television, playing a husband and wife in the untitled television pilot starring comedian Nate Bargatze. Unfortunately, according to IMDb, the pilot was never given a proper title as it never got picked up for a series. Additionally, in a 2020 tweet by Barrington Stage Company, it was announced that, during the height of the pandemic, Smith and Rupp would reunite for an online streaming play called "Three Viewings" by playwright Jefferey Hatcher.
With all this friendship and experience working together, it seems like it will be easy for Smith and Rupp to return to acting opposite each other on "That '90s Show." While we still don't have a release date for the upcoming Netflix reboot of "That '70s Show," it will be well worth the wait to see the reunion of these iconic stars.