Bad Bunny's El Muerto Movie Has Found A Director With An Impressive Pedigree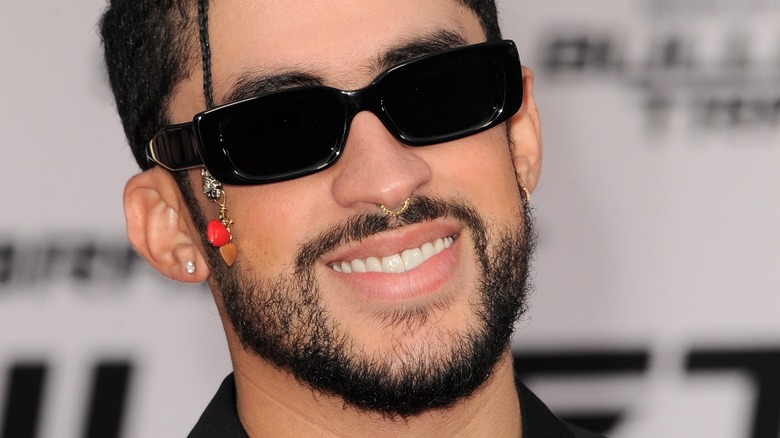 Tinseltown/Shutterstock
Bad Bunny has been taking over the music industry since he burst onto the scene in 2016. Armed with six Grammy nominations and two big wins, Bad Bunny has been touring and selling out arenas all over the world. He recently also stepped into the world of acting with roles in two giant blockbusters, 2021's "F9: The Fast Saga" and 2022's "Bullet Train," where he starred alongside megastars like Vin Diesel and Brad Pitt, respectively. The next film the performer will be starring in will be 2024's "El Muerto," based on the Marvel comics character. Marvel fans had strong feelings about Bad Bunny joining the universe, and a digital artist recently gave an eye-popping look at what Bad Bunny would look like as the character.
The film is about a wrestler and son of a luchador who is set to inherit an ancient superpower that has been passed down in his family for generations. Bunny has plenty of experience in the wrestling department as he works for the WWE as a part-time Superstar. Within WWE, he is a former 24/7 Champion, a belt he took with him for his 2021 performance on "Saturday Night Live," and he led a marquee and award-winning match at "Wrestlemania 37," wrestling's biggest event of the year. He has also appeared in two "Royal Rumbles" and on several episodes of "Monday Night Raw." 
With this background pedigree, Bunny would need a comparatively impressive director in his corner for "El Muerto." The film seems to have landed that director with an equally impressive pedigree for the upcoming movie.
Jonás Cuarón will direct El Muerto for Sony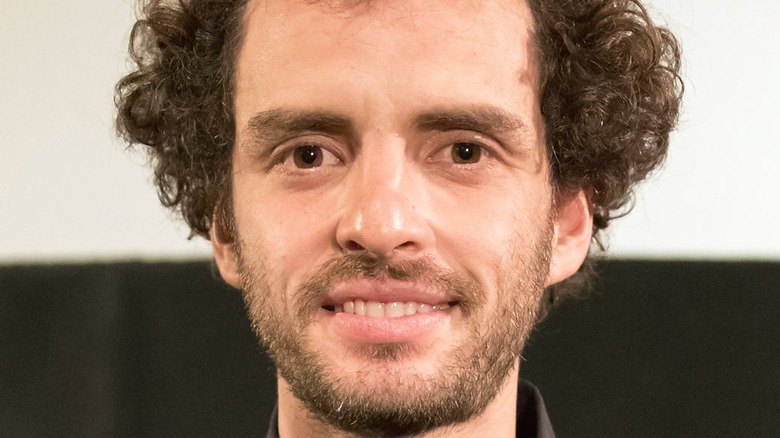 Miikka Skaffari/Getty Images
Jonás Cuarón will direct Bad Bunny in the upcoming film "El Muerto," set for a 2024 theatrical release. According to The Hollywood Reporter, Sony Pictures will release the film on January 12, 2024, as part of their universe of Marvel characters. This puts the pic between Sony's Marvel films "Kraven the Hunter," starring Aaron Taylor Johnson, which is due out on October 6, 2023, and "Madame Web," starring Dakota Johnson, which will be released on February 16, 2024.
Cuaron co-wrote and made his big screen directorial debut on the 2015 film "Desierto," which won the International Critics' Award from the Toronto Film Festival that year. Cuarón is also the son of Alfonso Cuarón, who directed the 2013 film "Gravity," a film he co-wrote with his father.
Gareth Dunnet Alcocer, who is also writing the "Blue Beetle" superhero screenplay for DC, is scripting "El Muerto." Originally featured in the "Spider-Man" universe in the comics, the Latino character of El Muerto will lead the new Marvel film, a first for a live-action film from the brand. Bad Bunny told GQ of his casting in the movie, "This role is perfect, and I know 'El Muerto' is going to be epic. I'm a Marvel fan and the fact that I'm now part of this family still feels like a dream."