Marvel Fans Have Strong Feelings About Bad Bunny Joining Sony's Spider-Man Universe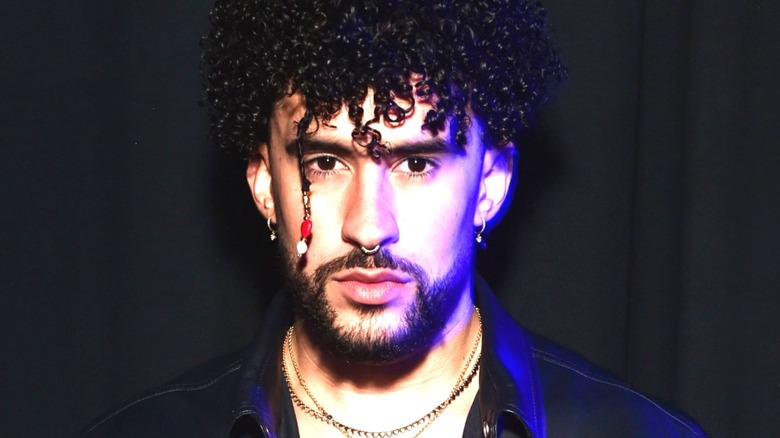 Alberto E. Rodriguez/Getty
Sony seems hell-bent on expanding its Spider-Man properties as much as possible. This initially took the form of creating a franchise out of everyone's favorite symbiotic anti-hero, Venom. He's gone on to lead a wildly successful franchise on his own without the help of a certain spider-themed menace. Now, Sony's pushing on the gas pedal to ensure every villain/anti-hero gets big-screen treatments. 
Fans saw this recently with the release of "Morbius," and the next Spider-Man foe soon to grace our screens will be Kraven the Hunter, as played by Aaron Taylor-Johnson. Fans naturally wondered what all of this could possibly build toward. Will we soon see a proper "Sinister Six" movie? Will Andrew Garfield return to don the Spider-Man mask in "The Amazing Spider-Man 3?" It seems before any of that occurs, we'll get an adaptation of ... El Muerto? 
You weren't alone if you had questions concerning Sony's latest project — a feature-length film centered on the Marvel character El Muerto, a wrestler who receives powers via a mask and has even gone toe-to-toe with Spider-Man in the ring. He'll be played by Bad Bunny in the picture, which is slated to release on January 12, 2024. It's an announcement that certainly came out of left field, and to be expected, fans have strong feelings toward the project.
Fans are split on the announcement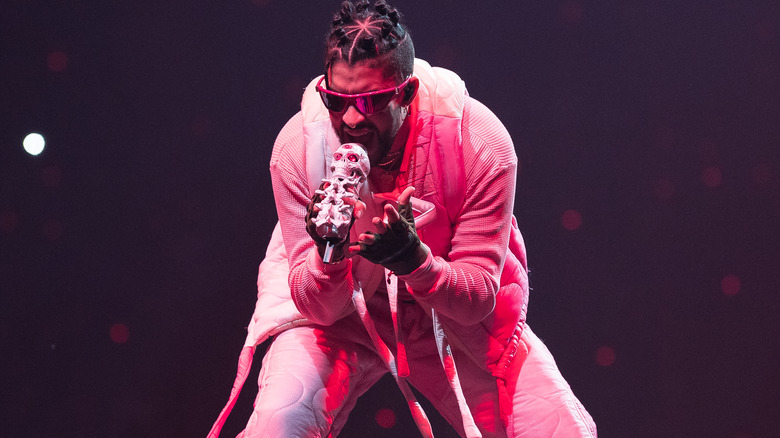 Jason Koerner/Getty Images
Bad Bunny is undoubtedly on a hot streak at the moment. Over the past few years, he's become a global music sensation, becoming one of the most iconic performers on the planet. He was the most streamed artist on Spotify for both 2020 and 2021, and he's parlayed his success in the music industry into a lucrative one in film. He showed off his acting chops in "F9" and "Narcos: Mexico." And he even has experience in wrestling, with an appearance in WrestleMania 37, and now, he's all set to lead his own action/wrestling picture as El Muerto. 
The little-known Spider-Man character may not be super well-known at this point, but that will inevitably change. And for the time being, fans have some pretty strong reactions to El Muerto leading a film before m any other characters in the Spider-Man universe who are more well-known. One Reddit thread was filled to the brim with hot takes, with u/fax5jrj writing, "This is more convoluted and contrived than my dreams last night." Redditor u/yusrak had a similar reaction: "This is so random, it reads like a parody headline."
Still, others chose to see the positives in the announcement, including the fact this will be the first Latino-led Marvel movie. Redditor u/Melodic-Kangaroo-566 complimented the decision, "Good for him. Makes sense as much as he loves Wrestlemania." El Muerto may not have the longest catalog in the comics, but that could all change with a movie on the way in the coming years. If the movie does well, it could even open the doors for other lesser-known characters to make their way to the film side of things. Fans will certainly have plenty more to say on the project until the film comes out.