Is Netflix's Too Hot To Handle Staged?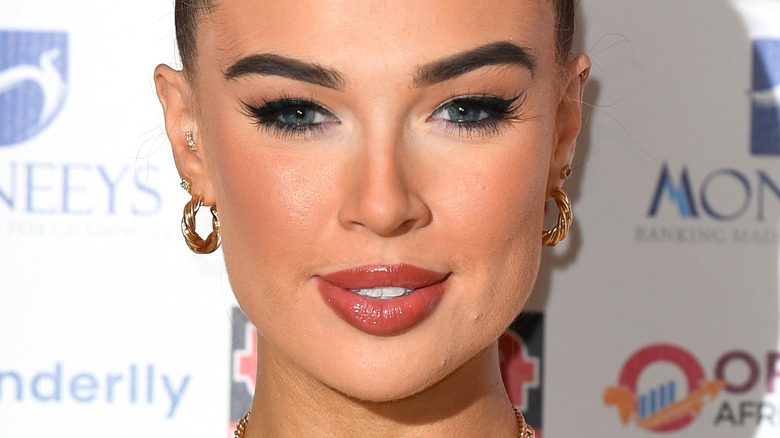 Joe Maher/Getty Images
Netflix's "Too Hot to Handle" made a huge splash when it was released in April 2020. In the first four weeks of its release, 51 million accounts watched the reality dating series (via The Hollywood Reporter.) The show has gone on to receive two more seasons, as well as two international spinoffs.
The show's premise follows a group of extraordinarily attractive singles who are dropped on a tropical island, thinking the vacation will be hookups and fun in the sun. They are informed within 24 hours of their arrival that none of them can engage in any sexual activities while on the island, or else it will cost the entire group money from an allotted prize fund. Tensions run high, rules are broken, and relationships are made along the way.
Over the course of the three seasons, there are cast members who are easily tempted, and there are those that make deeper connections while on the retreat. The more selfish members of the group cause rifts and give into their carnal desires, making for deliciously trashy reality television. Fans of the show have wondered, with all these explosive moments on the show, if the series really is staged or not.
Too Hot to Handle is totally unscripted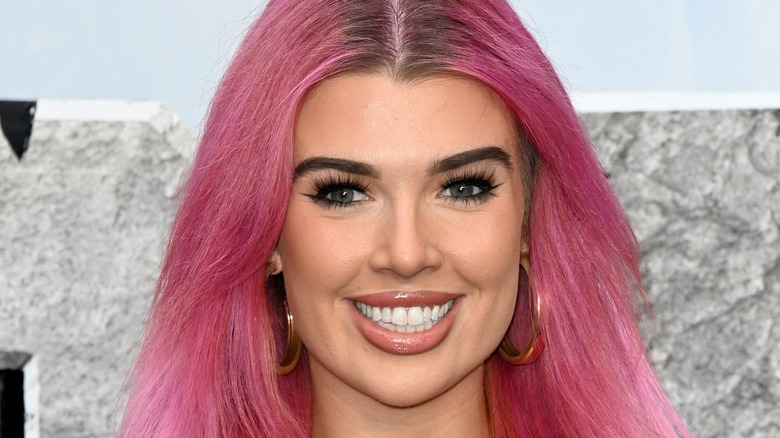 Stuart C. Wilson/Getty Images
In an interview with Cosmopolitan U.K., Season 1 contestant Nicole O'Brien confirms "Too Hot to Handle" is indeed unscripted. "I genuinely wasn't aware of the rules," she says when she signed up for a "Love Island" type reality show. She went on to say that everything is authentic, even though not everything is shown, "It's filmed over a whole month, and footage is slimmed down into eight episodes — of course you don't see everything." She even made some connections that the audience didn't see. "David and I also had a date that wasn't shown — we connected, but quickly [realized] it was more of a friendship." She continued, "I was close to Bryce, too; we're still chatting now and seeing where things go, but obviously distance is a factor with that."
O'Brien and fellow cast member Bryce Hirschberg did begin dating only after the show wrapped. She told Oprah Daily, "We thrived in the real world." One would suspect if the show were indeed scripted, the cameras would have wanted to capture their budding relationship. "Too Hot to Handle" may not be scripted, but the dating series was inspired by an episode of an iconic scripted sitcom.
In order to keep the show as real as possible, producer Louise Peet told People that decisions "evolved very organically while we were filming. We realized quite early on that everyone was learning, and if they weren't learning — for example, Haley — then they would naturally be asked to leave because they weren't progressing in the retreat." The producers are even keeping exactly who voices Lana, the cone observes the guests at all times, a secret to protect the realness of it all.