The Iconic Sitcom That Inspired Too Hot To Handle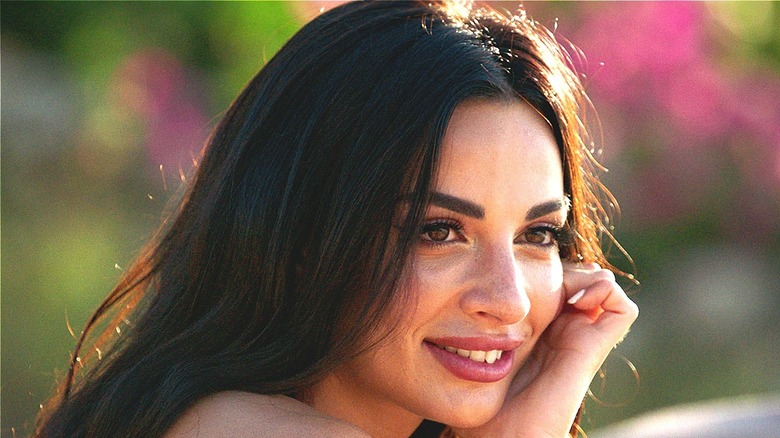 Netflix
"Too Hot To Handle" Season 3 is currently available for streaming on Netflix. The reality dating competition show made its debut in April 2020. Unlike "Temptation Island," which aims to break up couples by encouraging sexually-charged hookups with total strangers, "Too Hot To Handle" is encourages the contestants to abstain, offering a sizable cash reward as an incentive.
"Too Hot To Handle" sequesters 10 beautiful single men and women in a tropical location. They learn that they will split a $100 thousand cash prize (upping the ante to $200 thousand in Season 3) with a few caveats: no kissing, no sex of any kind, and no self-gratification. When anyone breaks this rule, the prize money is reduced. The series also attempts to get the contestants to forge deeper connections by engaging in activities that encourage intimacy with mixed results.
Created by Laura Gibson and Charlie Bennett, "Too Hot To Handle" was one of Netflix's most-watched shows in 2020, according to Newsweek. Fans of the series probably don't know the premise of "Too Hot To Handle" was inspired by an iconic '90s sitcom.
Seinfeld inspired the creator of Too Hot To Handle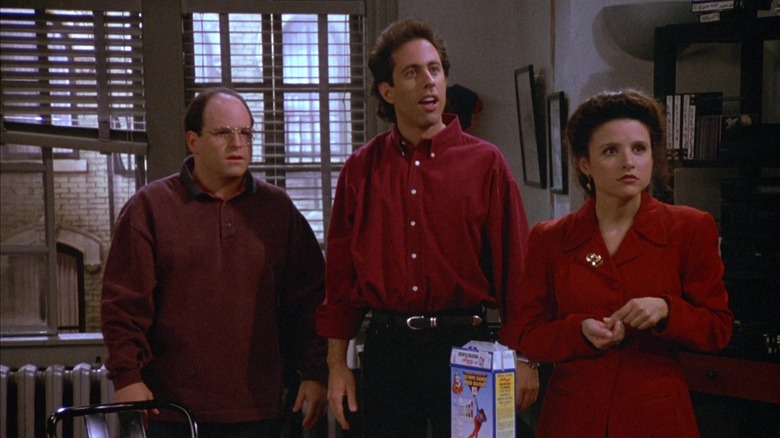 NBC
In an interview with Deadline, Gibson revealed an episode of "Seinfeld" laid the groundwork for "Too Hot To Handle." In Season 4, Episode 10, "The Contest," written by Larry David ("Curb Your Enthusiasm"), Jerry Seinfeld, George Costanza (Jason Alexander), Cosmo Kramer (Michael Richards), and Elaine Benes (Julia Louis-Dreyfus) wager a $100 on who can refrain the longest from the act of self-love. Each of the central characters faces unexpected temptations in their efforts to remain masters of their domains.
Gibson told Deadline, "One of my favourite shows is 'Seinfeld' and my favorite episode is 'The Contest.' I thought there's a show in this." Gibson went on to say that a friend's experience on Tinder (which included receiving an illicit picture of a man's anatomy after two text messages) also contributed to her idea for a dating show "where instead of trying to get all of these hot people to get with each, why don't we try and make them not get with each other."
"Too Hot To Handle" rewards the contestants who embrace the process and attempt to play by the rules by providing sanctioned periods when sexual contact doesn't result in a financial penalty. However, Gibson understands the show's allure is steeped in the notion that nothing tastes better than forbidden fruit. "What's sexier than not being able to have sex, nothing drives you crazier than that," she said.