Who Plays Sky In Netflix's Fate: The Winx Saga?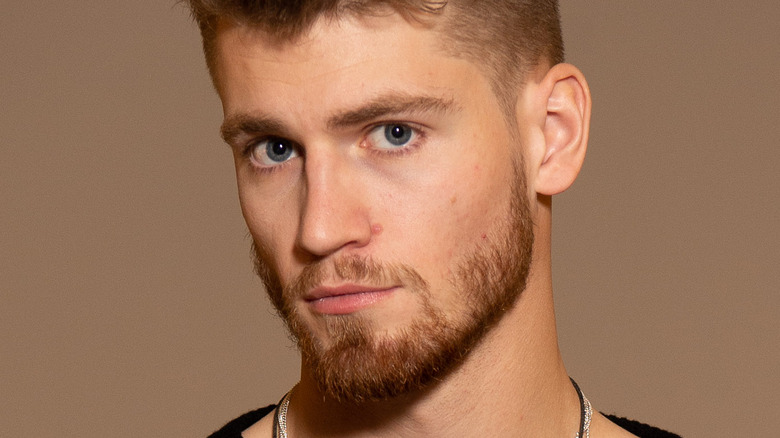 Stefano Masse/Getty Images
Based on the beloved cartoon "Winx Club," which first premiered in 2004, "Fate: The Winx Saga" follows the magical fairies of Alfea College in their battles against various dark forces. In Season 1 of the show, lead protagonist Bloom (Abigail Cowen) uses her unique Dragon Flame magic to fight the Burned Ones — monsters connected to an ancient war. Despite a victory, Season 1 doesn't exactly end on a happy note. Grim changes befall the school, the fairies, and headmistress Farah Dowling (Eve Best).
Season 2 of "Fate: The Winx Saga" welcomes back old faces and introduces new ones, including original cartoon character Flora (Paulina Chávez). The season also continues developing Bloom's relationship with her love interest Sky, who's dealing with his own trauma and growing pains. Having his origins in the original "Winx Club," fans may already be familiar with the blond Specialist, but they probably know less about the actor who plays him.
Actor Danny Griffin plays Sky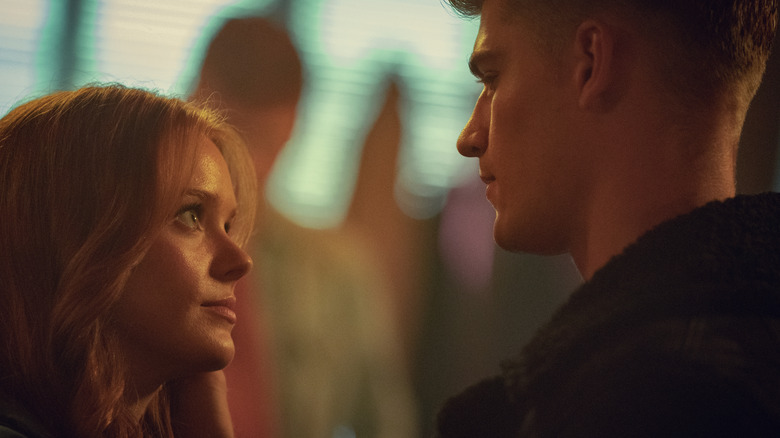 Steffan Hill/Netflix
In the animated "Winx Club" series, Sky is the heir to the throne of Eraklyon, but in the Netflix series, there's no mention of him being a prince. His birth father Andreas is only ever referred to as being "of Eraklyon." Royalty or not, Sky still has a major role in the story of "Fate: The Winx Saga."
The handsome Specialist is brought to life by Danny Griffin. According to an IMDb bio provided by his agent, Lou Davidson, Griffin was born in London on July 2, 1997, making his zodiac sun sign Cancer. He grew up in Cornwall in South West England and is a skilled horseback rider in addition to being a talented actor. Before landing his first television role, Griffin began his career as a stage actor while still a teenager. Since 2021, he has been openly dating his "Fate" romantic co-lead, Abigail Cowen. 
Past roles and future goals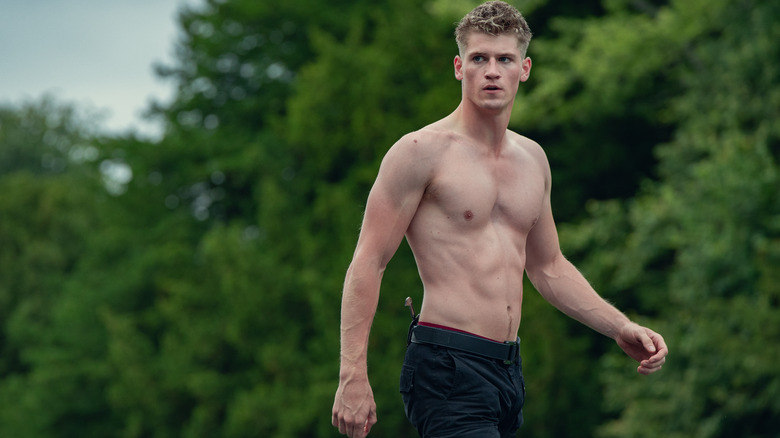 Steffan Hill/Netflix
In 2017, Danny Griffin got his on-screen debut in an episode of the Netflix series "Free Reign," entitled "Pony Prom." Since then, the 25-year-old has featured in a number of film and TV projects, including the movies "Christmas Survival" in 2018 Guy Ritchie's "The Gentleman" in 2019. On the TV front, Griffin has appeared as Shane in the Netflix series "Get Even," in addition to his work on "Fate: The Winx Saga".
As of yet, there's been no confirmation of whether or not Netflix will renew "Fate: The Winx Saga" for a Season 3. Regardless of what happens with the show, Griffin has an ambitious heart, while still keeping his feet firmly planted on the ground. As the young actor told Wonderland in 2021, "For me, it is quite simple. I love what I do and I want to get better at it as time goes on." In discussing this desire for improvement, Griffin said that he enjoys getting to work with new people on new projects. "Every job I do, I meet new people who have more advice to give and I learn something new. I do this because I love it, and these [sic] is nothing else in it."