Chicago P.D.'s Jesse Lee Soffer Is Just As Obsessed With This Amazon Series As You Are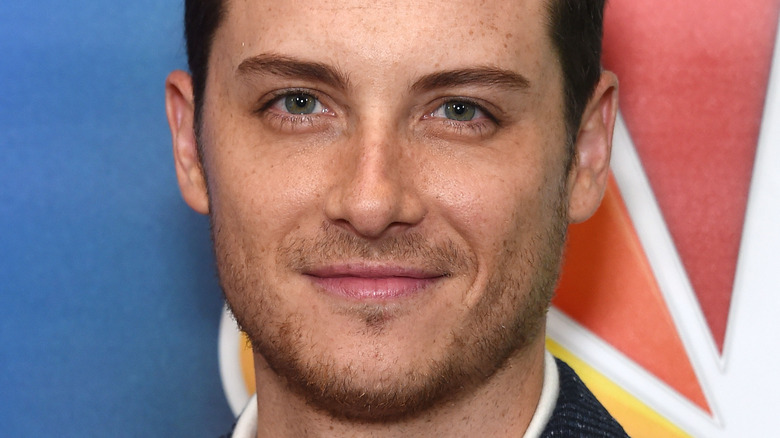 DFree/Shutterstock
With early appearances, including the Joe Dante film "Matinee" (via IMDb), as well as hundreds of episodes of the soap opera "As the World Turns" from 2004 until 2010 under his belt, it's safe to say that actor Jesse Lee Soffer knows a thing or two about television. Joining the One Chicago franchise in 2013 (via IMDb), Soffer confessed on the YouTube BUILD series that the hectic pace of daytime television was "like boot camp; it was an education for me, for sure." 
His stint on daytime television likely helped prepare the actor for his role as Detective Jay Halstead; a role he played on "Chicago P.D." for 10 seasons, as well as the other One Chicago franchise, "Chicago Med" (via Deadline). With a schedule this busy, Soffer must cherish his downtime. When he's not acting, he likes riding motorcycles (via New Theory) and bingeing shows, including a controversial Amazon series.
Soffer really loves the outrageous content of The Boys
In an interview with Black Hollywood Live, Jesse Lee Soffer and Tracy Spiridakos, who plays Detective Hailey Upton, Halstead's coworker and wife, on "Chicago P.D.," were asked what shows they'd watched lately. The actors considered for a moment before sharing some of their favorite binge-watches. Spiridakos cited the award-winning HBO drama "Succession" as a favorite. When she drew a blank on any other shows, Soffer quickly brought up watching the Amazon Prime series, "The Boys."
The "Chicago P.D." actor called the dark superhero satire "a bad*** show" before elaborating on his favorite part of the series, "It's so dark, and so kinda gory and gruesome ... it's messed up, in a good way," he concluded. Soffer being a fan of "The Boys" may hardly be a surprise when you consider he's one of around 891 million people who have watched the hit show (via Forbes).