The King Of The Hill Character You Likely Didn't Know Was Voiced By That '70s Show's Laura Prepon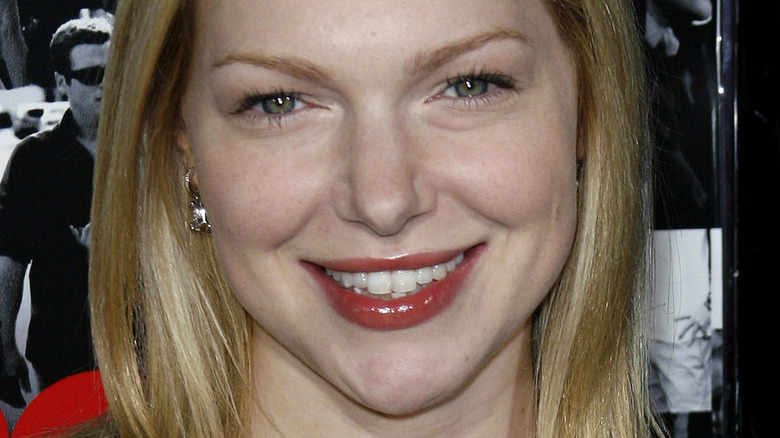 Tinseltown/Shutterstock
Laura Prepon has lent her talents to many projects over the years, including "Orange is the New Black" and "The Girl on the Train." But out of all the roles she has taken on, the one that arguably stands out as her biggest claim to fame is Donna Pinciotti on "That 70s Show."
There is no shortage of excellent characters from the Emmy-winning series, and one of the favorites is Prepon's Donna Pinciotti. The tall, tomboy of the hilarious group of Wisconsin misfits had many memorable moments in the series, like her relationship with Eric Forman, her fling with Mike Kelso's (Ashton Kutcher) brother Casey (Luke Wilson), and her stint as radio goddess Hot Donna. Her time on the series helped launch her career, opening the door for several opportunities resulting in a vast array of credits on her IMDB page. Some may not realize that one of those titles on her resume includes "King of the Hill." 
The Emmy-winning animated series is no stranger to celebrities bringing their characters to life with big names like Matthew McConaughey, Tom Petty, Brad Pitt, and Jennifer Aniston, all lending their vocal abilities to the adult-oriented cartoon. The "That 70s Show" star is yet another talented individual to play one of the many unique personalities from the show that could very well have been forgotten or missed by even the most diehard of "King of the Hill" followers.
Laura Prepon voiced April on King of the Hill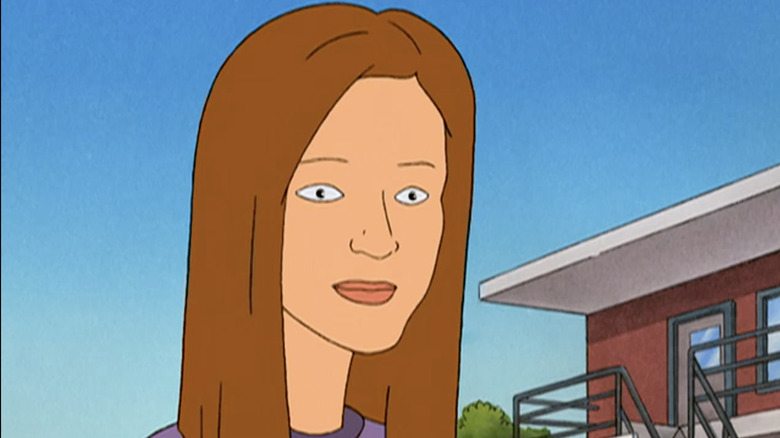 Fox
In Season 8, Episode 22 ("Talk Shop"), Laura Prepon played April, a class adviser for the peer counseling class Bobby Hill (Pamela Adlon) ends up taking to pick up girls. But April informs him he isn't allowed to date his clients or other counselors. Of course, Booby ignores the rule resulting in a girl becoming obsessive. When he goes to April for help, she is not in the right mindset, having dinged the principal's car, telling him he is on his own.
While it is certainly not her biggest part to date, it seems that every role Prepon takes has a special place in her heart. In an interview with Esquire, Pepron was asked if "Orange is the New Black" was her favorite series since starring in the comedy "That 70s Show." Her response was, "It's hard to say. From '70s to October Road to the show I did last year, the Chelsea show [Are You There, Chelsea?] — they're all different and they're all special to me in their own ways. It's hard to say that this is my favorite thing. It's like comparing apples to oranges. It's like asking which of your children you love more." From excelling at the small parts like April in "King of the Hill," all the way to playing the main role of Donna on "That 70's Show," Laura Prepon has definitely made her presence known on the small screen with many memorable moments for fans to enjoy over and over again.