Lakeith Stanfield Cast In Girl With The Dragon Tattoo Sequel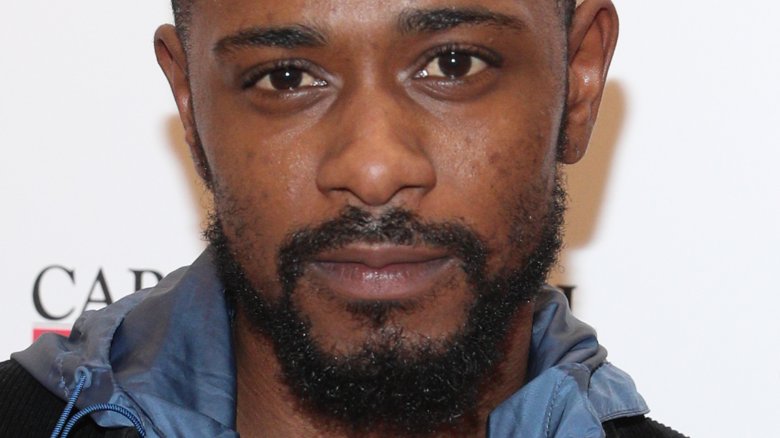 Getty Images
Lakeith Stanfield is about to get tangled in a pretty big web–The Girl in the Spider's Web, that is. The Hollywood Reporter confirms that the actor has joined the cast of the upcoming Sony film, the sequel to The Girl With the Dragon Tattoo. 
Stanfield, who broke out into the mainstream in 2017's Get Out and Netflix's Death Note, will reportedly play a security agent with the NSA whose mission it is to track down Lisbeth Salander, played by The Crown actress Claire Foy. 
Rooney Mara previously brought Lisbeth to life in The Girl With the Dragon Tattoo, while Noomi Rapace was the first person to portray her on screen, appearing in Niels Arden Oplev's Swedish films. The Girl in the Spider's Web director Fede Alvarez (Don't Breathe) is ecstatic about Foy's involvement, stating at the time of her casting, "I couldn't be more thrilled about Claire taking the reins of the iconic Lisbeth Salander. Claire is an incredible, rare talent who will inject a new and exciting life into Lisbeth. I can't wait to bring this new story to a worldwide audience, with Claire Foy at its center."
Stanfield also joins Blade Runner 2049 breakout Sylvia Hoeks as Camilla, Lisbeth's estranged twin sister; Danish actor Claes Bang as the film's villain; and Swedish star Sverrir Gudnason as Mikael Blomkvist, a rule-breaking journalist. 
Not much else is known about The Girl in the Spider's Web, apart from the fact that it's based on the fourth novel in Stieg Larsson's iconic book series. The entry of the same name was actually written by a separate author, David Lagercrantz, after Larsson suffered a heart attack and died in 2004. The film is said to skip over what took place in the second and third books, The Girl Who Played with Fire and The Girl Who Kicked the Hornet's Nest, and instead dive right into the action. 
Steven Knight penned the script for the film, which is produced by Amy Pascal, Elizabeth Cantillon, and Scott Rudin. Sony Pictures intends for The Girl in the Spider's Web to be the spark that kickstarts a relaunch of the Girl With the Dragon Tattoo film franchise. Shooting is set to begin later this month across Berlin, Germany and Stockholm, Sweden. 
Beyond his work in Get Out and Death Note, Stanfield has also had roles in Dope, Selma, and Straight Outta Compton. 
The Girl in the Spider's Web is scheduled for release on October 19.