The X-Files Likely Won't Continue Without Gillian Anderson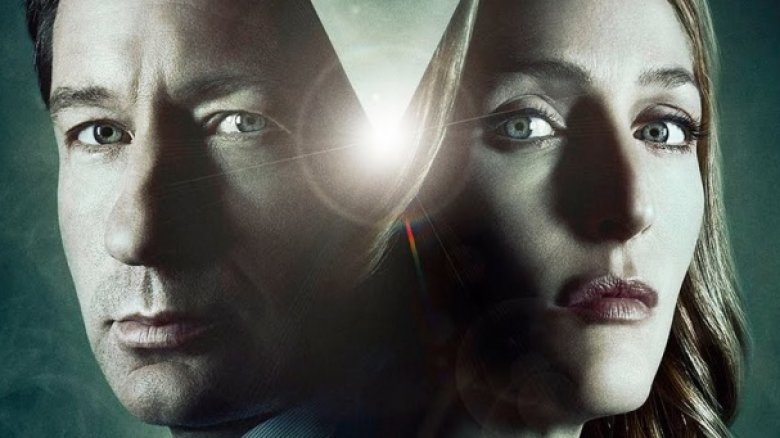 Contrary to the old showbiz adage, the show might not go on.
According to Fox chairman and CEO Dana Walden, The X-Files will likely end if Gillian Anderson, who has played Dana Scully on the sci-fi series since its inaugural episode in 1993, exits the show and doesn't return. 
"It seems like if those are the circumstances, there won't be any more X-Files," Walden stated during Fox's panel at the Television Critics Association winter press tour on Thursday (via TV Guide). 
Gary Newman, fellow network chairman and CEO, noted that Anderson may still have a change of heart and seemed to hint that Fox is holding out hope for that to be the case. 
"I think you could have asked [The X-Files creator] Chris [Carter], [Fox Mulder actor] David [Duchovny], or Gillian at various times since the show originally went off the air and some days you'd get a yes, some days you'd get a no," Newman said when asked about the issue. "They've done two additional seasons. I would not foreclose the possibility that in the future there could be more. Not only are there no plans [right now], but there hasn't been a single conversation about it."
Anderson announced her intent to exit the long-running series a few months ago, and offered insight into why she reprised her role as Dana Scully for the recently released season 11 in the first place. "It felt like it wasn't over. It didn't feel like we necessarily deliver[ed] everything the fans were expecting of us last time, and so it was that," the actress explained, noting that she isn't quite sure if she'll miss the experience of playing the skeptical FBI agent. "You may need to talk to me in a few years about that once I finally shut the door," she said. "You know, there's always been this may[be] one more thing hanging over, but when the door is finally shut, call me up and ask that question again."
Additionally, Anderson recently reiterated her choice to leave The X-Files. "I've said from the beginning this is it for me," she stated earlier this week. "I was a bit surprised by people's [shocked] reaction to my announcement... because my understanding was that this [the X-Files revival] was a single season."
Not long after Anderson stuck to her guns in that statement, The X-Files creator Chris Carter opened up about her decision. When a fan asked if Carter would be "interested in continuing the show beyond the new season without Gillian Anderson," he responded, "The show has always been Mulder and Scully. So the idea of doing the show without her isn't something I've ever had to consider."
The X-Files without Anderson's Scully would be a difficult reality to accept, since her chemistry with Duchovny's Mulder is the true heart of the show, so it's easy to see why the network would be hesitant to create more content with her no longer in the picture. 
Unless something major happens behind the scenes and Anderson signs on for more X-Files soon, season 11 of the show will probably be its last. The X-Files returns to Fox on Wednesday, January 10.