The X-Files Creator Addresses Gillian Anderson's Decision To Leave The Series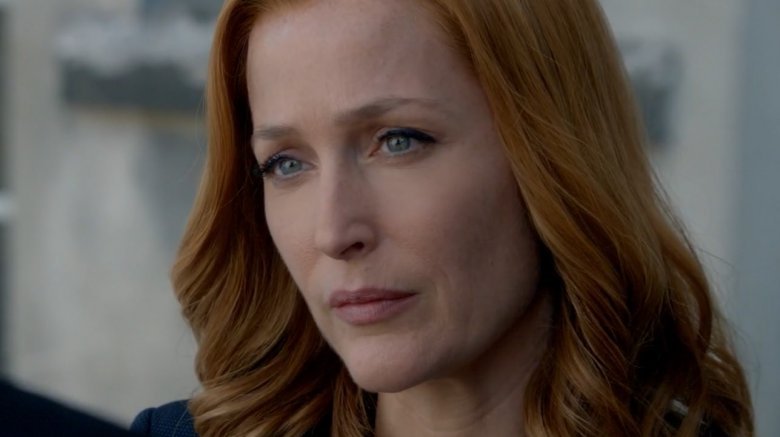 The X-Files creator Chris Carter finally opens up. 
In a recent Reddit Ask Me Anything (AMA) session, Carter responded to actress Gillian Anderson's announcement that she intends to quit the classic sci-fi series after its 11th season. Anderson, who has played FBI agent Dana Scully on The X-Files since its premiere in 1993, revealed her plans a few months ago, but doubled down on her decision earlier this week. "I've said from the beginning this is it for me," Anderson stated. "I was a bit surprised by people's [shocked] reaction to my announcement... because my understanding was that this was a single season."
For Carter's part, he stated that The X-Files wouldn't be what it is without Anderson's Scully. "The show has always been Mulder and Scully. So the idea of doing the show without her isn't something I've ever had to consider," he said in response to a fan who questioned if he would still be "interested in continuing the show beyond the new season without Gillian Anderson."
When asked if Scully was "given a proper goodbye" in the forthcoming season 11, Carter mentioned that the finale may give fans the answer to that inquiry. "Was her character given a proper goodbye? I think you will want to sit down and watch the [season] finale very carefully," he said. Speaking previously with Entertainment Weekly, Carter hinted that the season finale will shock viewers: "Things are often sacrificed in the finale. That's the interesting thing for me. There's a vertical corner in the final [episode] that I think will get people's attention."
Carter also touched on the fact that Scully never had a desk in the original X-Files series, while David Duchovny's Fox Mulder did. He promised that if "Gillian comes back, Scully will get a desk." 
When she first dropped her departure bombshell, Anderson explained why she reprised her role for season 11 at all. "It felt like it wasn't over. It didn't feel like we necessarily deliver[ed] everything the fans were expecting of us last time, and so it was that," she said. The actress also noted that she wasn't quite sure how to feel about not playing Dana Scully any longer, stating that she doesn't know if she'll miss the character. "You may need to talk to me in a few years about that once I finally shut the door. You know, there's always been this may[be] one more thing hanging over, but when the door is finally shut, call me up and ask that question again."
Though this will be Anderson's last season of The X-Files, Carter told EW that he isn't too worried about leaving questions unanswered when the series eventually concludes for good. "I always end [each season] as if it were the last one," he stated. "It's become a thing you come to anticipate with this show with 'The Erlenmeyer Flask' in season 1–we closed The X-Files and killed off a beloved character [Deep Throat played by Jerry Hardin]."
Season 11 of The X-Files premieres tonight (January 3) on FOX.