Gillian Anderson Says She Is Done With The X-Files After Season 11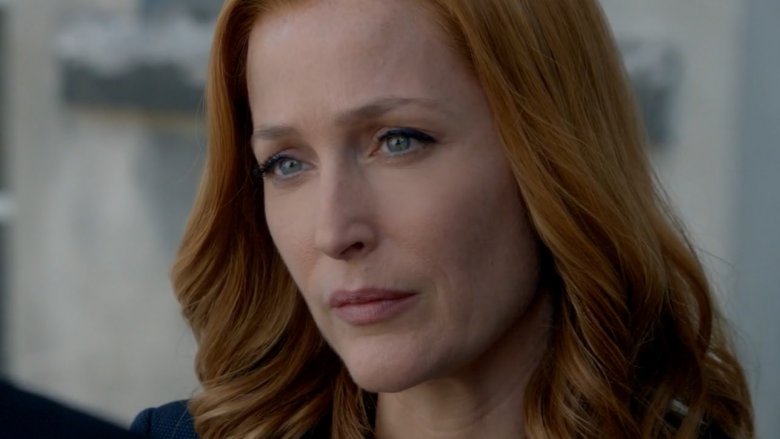 Gillian Anderson has almost reached her limit of alien investigations. The actress revealed in an interview with Screen Rant at New York City Comic-Con that she thinks she will be done with The X-Files after the upcoming eleventh season, 
"It felt like it wasn't over," Anderson said of why she decided to return for season 11. "It didn't feel like we necessarily deliver[ed] everything the fans were expecting of us last time, and so it was that." Anderson said she wasn't sure if she would miss playing Dana Scully, saying, "You may need to talk to me in a few years about that once I finally shut the door. You know, there's always been this may[be] one more thing hanging over, but when the door is finally shut, call me up and ask that question again."
The X-Files ran for nine seasons before going off the air in 2002. Like many movies and TV shows nowadays, its cult status grew in the years following its cancelation, and it was eventually revived for a six episode tenth season in 2016. Talk of a potential re-revival started raging immediately after, with the official announcement coming in April. Anderson is set to return alongside David Duchovny and showrunner Chris Carter.
Fox's previous revival did well in the ratings, averaging 16 million viewers to earn the spot of the fifth highest-rated broadcast series of the season. It had a fair reception from critics, earning a 64 percent on Rotten Tomatoes, and many fans should be excited to see Mulder and Scully come back for more adventures. If this truly will be it for the series, hopefully it will be able to revive some of the open-ended plot points left by the last season.
The X-Files' eleventh season will premiere in January of 2018 on FOX.