Hocus Pocus 2 Made Sure To Avoid This Major Mistake Made In The Original Film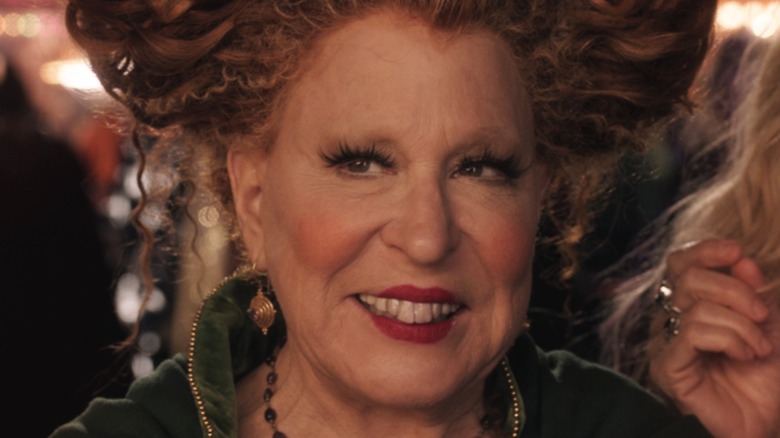 Disney Enterprises, Inc.
This Halloween season, Disney is finally handing things back over to the Sanderson Sisters in Anne Fletcher's "Hocus Pocus 2," which is set to reunite Bette Midler, Sarah Jessica Parker, and Kathy Najim, as the witchy siblings. But has anyone noticed what's different about the spooky flick this time around?
No, we aren't talking about the absence of "Hocus Pocus" stars Omri Katz, Thora Birch, and Vinessa Shaw — who played the movie's main characters, Max Dennison, his sister Dani, and the romantic interest Allison Watts, respectively. Nor are we referencing the nonappearance of Binx the talking cat, who was voiced by Jason Marsden. Instead, what seems to be standing out most about "Hocus Pocus 2" is how it's made sure to avoid one major mistake that the original made in 1993.
You see, something happened with the first "Hocus Pocus" and its release that many people seem to forget about or aren't even aware of. While it's a beloved classic, the Disney film wound up bombing with critics and audiences at the box office — earning less than $45 million on a $28 million budget (via Variety). And the reason for that, some experts suspect, is what led the Mickey Mouse company to make this one drastic change to "Hocus Pocus 2."
Hocus Pocus 2 is being released close to Halloween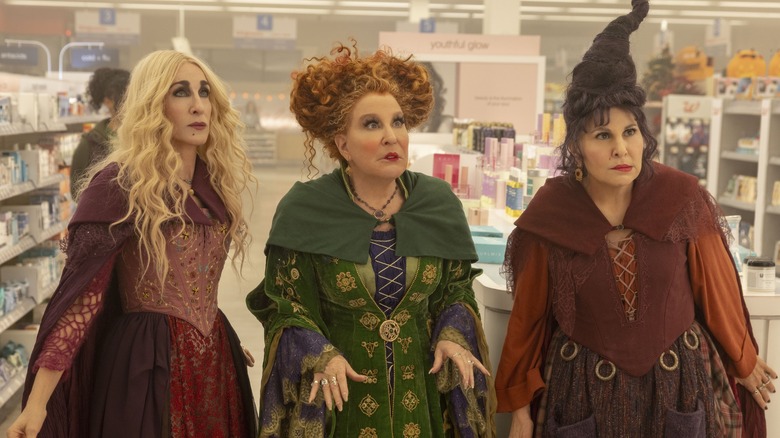 Matt Kennedy/Disney Enterprises, Inc.
With a September 30 release date, Anne Fletcher's "Hocus Pocus" sequel is avoiding the mistake of being released in the summer, which is when the original came out, strangely.
"I completely forgot this was a summer Halloween movie," wrote Twitter user @Wolfstargamer. "I'm looking forward to adding the sequel to my Halloween viewing." Former iO9 deputy editor Jil Pantozzi tweeted in September 2022, "I know Hocus Pocus has a reputation for being a bomb when it was first released but: 1) Disney released it in July against JURASSIC PARK 2) Disney barely marketed the film, it didn't even get a premiere."
For "Hocus Pocus 2," Disney seems to have shifted course with its late September release and online marketing campaign. It'll also be released on Disney+ as a streaming-exclusive sequel, which has led some theaters across the country to run showings of 1993's "Hocus Pocus" in the weeks leading up to Halloween. In addition to the Sanderson Sisters, Doug Jones' William "Billy" Butcherson is also slated to return from the grave. "The opening sequence of the movie, we get some history of our witches and Billy," Fletcher told Entertainment Weekly in August 2022. "We get a little kiss — pardon the pun — of the Billy aspect of it and the world that they lived in and what happened to the witches." 
At least this time, we'll all get to watch it at the proper time of year.