Another Hocus Pocus Project Is Brewing, But Not The One We Expected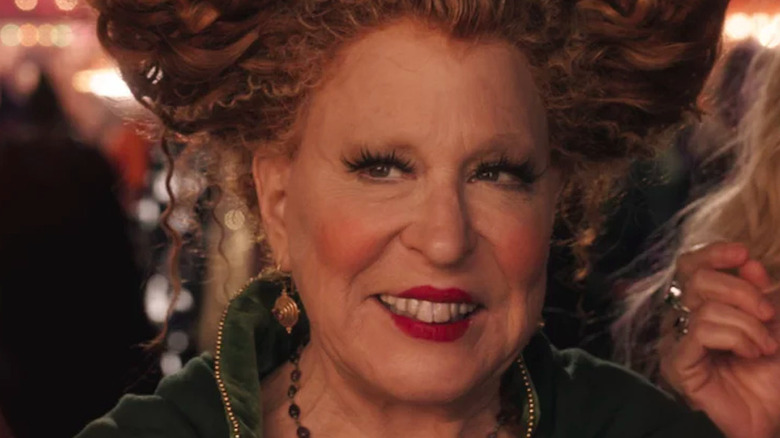 Disney Enterprises, Inc.
"Hocus Pocus 2" premiered on Disney+ on September 30, 2022. Nearly thirty years after the original "Hocus Pocus" movie from 1993, the Sanderson Sisters (Bette Midler, Sarah Jessica Parker, and Kathy Najimy) will once again come back to life in their hometown of Salem, Massachusetts, where they were executed in the 17th century due to the Salem Witch Trials. Although three of the main stars of "Hocus Pocus" aren't in the sequel (namely, Max, Allison, and Dani), the witches have found new teenagers to torment in "Hocus Pocus 2."
Even though "Hocus Pocus 2" just came out, people are already speculating about a "Hocus Pocus 3." In fact, Bette Midler didn't mince words about a third installment, saying she would sign on to play Winifred Sanderson in another film in a heartbeat. As it turns out, another "Hocus Pocus" project is actually already in the works, although it's probably not something fans were anticipating.
A Hocus Pocus Broadway musical is in the works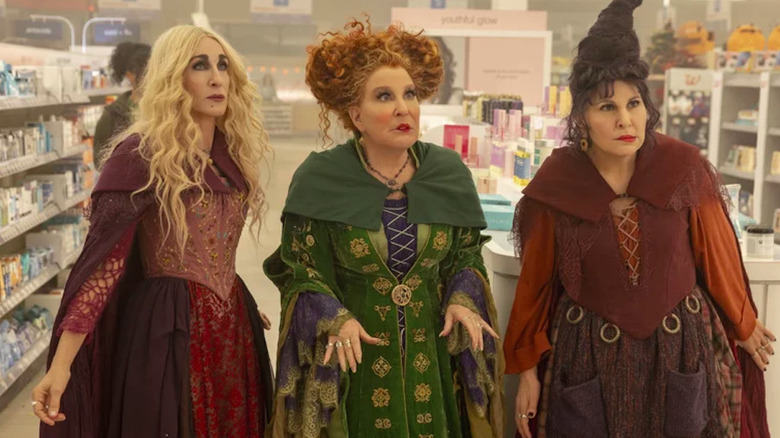 Matt Kennedy/Disney Enterprises, Inc.
In an interview with Broadway Podcast Network's "The Art of Kindness" podcast, "Hocus Pocus" executive producer David Kirschner discussed a long-rumored stage adaptation of the original 1993 "Hocus Pocus" film. Kirschner said, "This started before Covid, but now it seems to be back on ... They are building a Broadway version of 'Hocus Pocus.'" 
Rumblings of a "Hocus Pocus" musical have been going around for a while now. In 2020, prior to the pandemic, "Hocus Pocus" director Kenny Ortega told Forbes, "I'd love to do 'Hocus Pocus' on Broadway ... I think a 'Hocus Pocus' musical would be great fun." 
We don't know a lot about the "Hocus Pocus" musical so far, but it seems like it will be a stage adaptation of the original film's plot rather than another installment like a sequel. Kirschner did not disclose details about the Broadway musical's creative team or production timeline, so it's unclear who would be involved in the musical or when it might come out. However, he did say, "I think you're going to be very pleased."