What Is The Song At The Beginning Of She-Hulk Episode 7?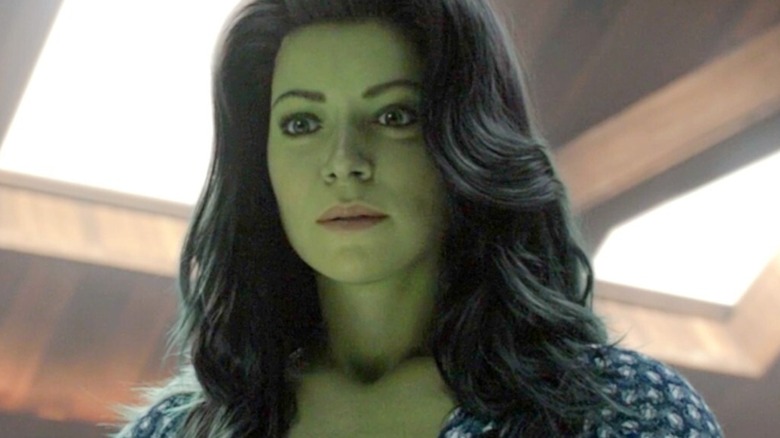 Marvel Studios/Disney+
Contains spoilers for "She-Hulk: Attorney at Law" Season 1, Episode 7
Episode 7 of "She-Hulk: Attorney at Law" is here, and the plot is heating up. Titled "The Retreat," the latest installment focuses on some new developments in Jennifer Walters' (Tatiana Maslany) love life and features appearances from familiar faces. After last week's impromptu wedding fiasco, the only silver lining is that Jen met Josh (Trevor Salter) at the reception. Viewers know that Jen hasn't exactly had the best luck in the dating department thus far. She's gone on plenty of dates, but men are often more interested in her She-Hulk persona than in her true form. Even then, her suitors lose interest in her as soon as the novelty wears off. Jen wants someone to see her for who she is, and so far, Josh seems to be the only person up for the challenge.
One of the show's strengths is that the soundtrack does a great job of showcasing Jen's thought process. You'll definitely want to listen extra-closely to the score of "She-Hulk" this week because the episode kicks off with a fun tune that plays over a montage of Jen and Josh going to the movies, ambling through the marketplace, and going for a romantic drive. In case you didn't recognize the girl-band hit that plays at the start of the episode, we've got you covered.
An upbeat HAIM song provides the soundtrack to Jen's budding romance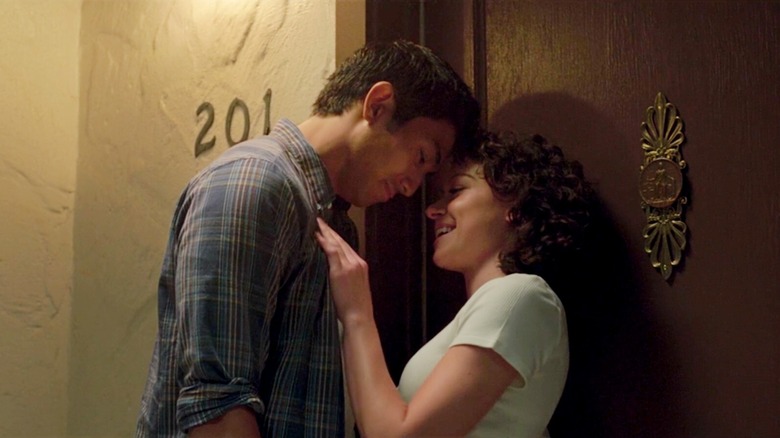 Marvel Studios/Disney+
The song featured at the beginning of "She-Hulk" Episode 7 is "Now I'm In It" by HAIM. The rock band, which features sisters Danielle Haim, Este Haim, and Alana Haim, along with their drummer Dash Hutton, has been playing under the name HAIM since 2007 (via The Guardian). The lyrics and tone of their song perfectly capture the butterflies you feel in your stomach when you're looking forward to a date with someone new. Since Jen has been dealing with crisis after crisis, it's nice to see her with a smile on her face. We see her getting dolled up for a night out, and it's the first time viewers see Jen let her guard down.
HAIM's song is bubbly and hopeful, matching Jen's attitude perfectly. After three successful dates, Jen decides to make things more intimate, and the pair spend the night together. Even though Jen thinks they had a great evening, Josh doesn't respond to her for the next few days. Jen becomes increasingly paranoid about what their dalliance means before finally deleting his number altogether, but the end of the episode reveals that Josh isn't who he says he is. Josh is merely a pawn in a bigger game. He covertly took a sample of Jen's blood while she was asleep before alerting someone known only as "HulkKing." Evidently, whoever is targeting Jen isn't afraid to push boundaries to get what they want.