Grey's Anatomy's Sarah Drew Has A Clear Opinion On Ellen Pompeo's Step Back From The Series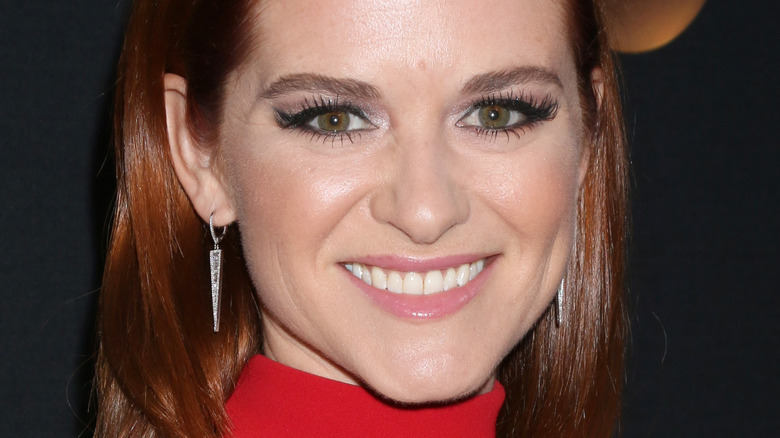 Kathy Hutchins/Shutterstock
"Grey's Anatomy" has had some of the best episodes on television and one heck of a run on ABC. The medical drama has been airing for 19 seasons and shows no signs of slowing down soon. Even with its many years on the air and the dozens of central storylines the series has cycled through, it remains in very high demand by audiences (via Parrot Analytics).
Following the intense work lives and dramatic relationships of the staff at Grey Sloan Memorial Hospital, "Grey's Anatomy" has been so successful and popular over the years that many of its stars have left the series to pursue other opportunities. While Sandra Oh and Katherine Heigl both exited the series, central star Ellen Pompeo (who you likely didn't know directed a few episodes of "Grey's Anatomy") has stayed on for all 19 seasons. Though Pompeo is finally taking a step back from "Grey's Anatomy" after all of these years, her co-star, Sarah Drew, has been quick to weigh in on what she thinks of the actress being a less active part of the series.
Sarah Drew supports Pompeo in stepping back from Grey's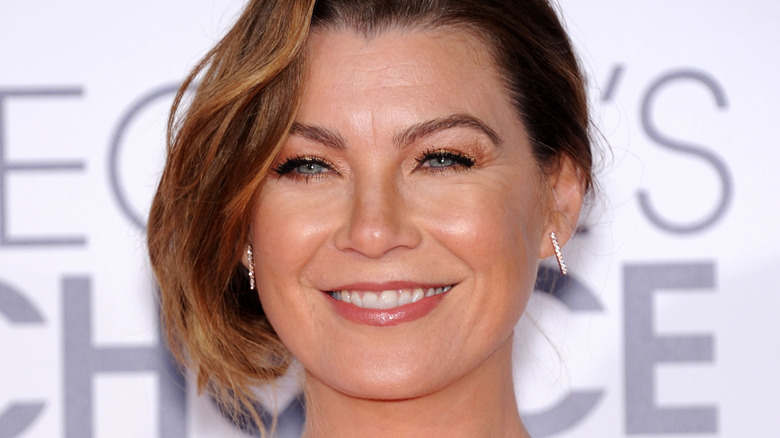 DFree/Shutterstock
Sarah Drew spoke on the red carpet in support of her "Grey's Anatomy" co-star Ellen Pompeo (via Entertainment Tonight). "I mean, she has been killing it for so many years, building that show up from the ground up," Drew said. "Of course, she wants to go off and do other incredible things." This is, naturally, a very sensible tactic to take as 19 years of working on a single show has to take its toll on an actor.
"I know that when I'm behind the camera and part of the creative process and producing and writing and directing, I am activated on all cylinders, on every level," Drew went on. "And acting, you know, I get to dive into some piece of it, but getting to do all of the stuff it's so exciting, it's such an exhilarating ride. So yeah, I wish her the best. I think it's gonna be awesome."
It's nice to know that Pompeo has supportive friends like Drew to help her as she makes this transition. Though Pompeo will only appear in eight episodes of Season 19 of "Grey's Anatomy," she will stay as an executive producer for the series. Hopefully, her newfound freedom will allow her to pursue some exciting projects.