The Grey's Anatomy Episodes You Likely Didn't Know Were Directed By Ellen Pompeo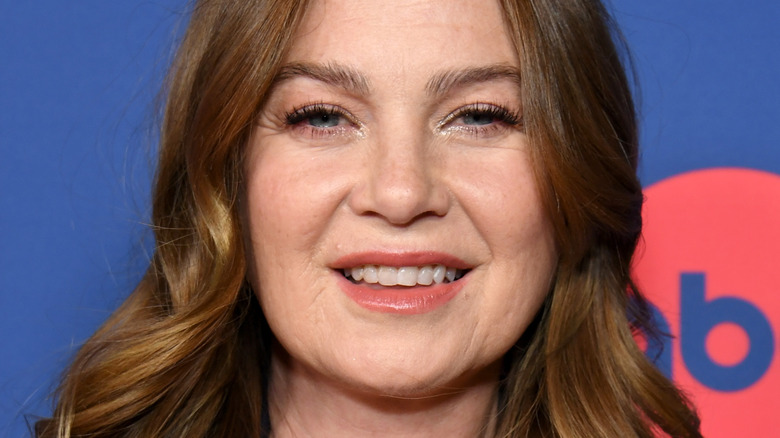 Jon Kopaloff/Getty Images
"Grey's Anatomy" is the kind of hit series that networks like ABC are constantly hoping for. Even after 19 seasons on the air, the medical drama shows no signs of slowing down, a fact that's rendered even more impressive when you consider that most of the original cast members have long since exited the series.
One character who's still serving patients and saving lives at the Grey Sloan Memorial Hospital though is Meredith Grey (Ellen Pompeo). The central star of the show from the beginning, Meredith has been through enough plot lines over the course of "Grey's Anatomy" to power several different soap operas.
Still, Meredith remains the focal point of "Grey's Anatomy," and Pompeo continues to play her to this day. However, what fans of the long-running series might not be aware of is that Pompeo has also taken her turn behind the camera for more than one episode of the show.
Ellen Pompeo directed two episodes of Grey's Anatomy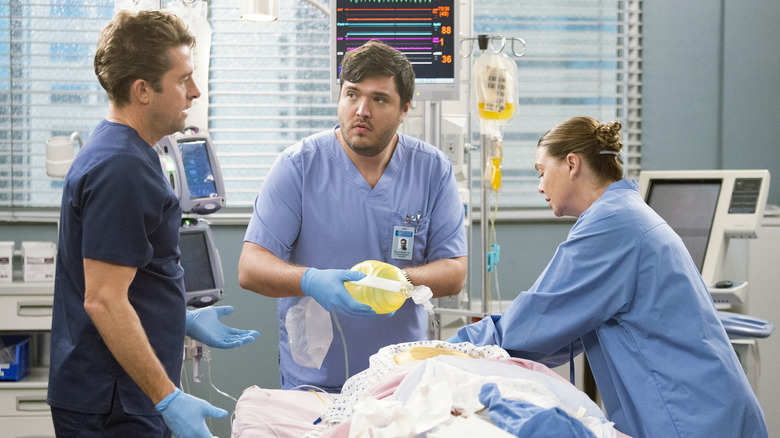 ABC/Liliane Lathan
Ellen Pompeo has sat in the director's chair for two episodes of "Grey's Anatomy." The actor directed Season 13, Episode 18 ("Be Still, My Soul") and Season 14, Episode 15 ("Old Scars, New Hearts"), showing that she was absolutely confident enough in her efforts from her first time directing to take another stab at it. Both episodes were positively received by fans of the series, garnering an average score of 8.3 and 7.8, respectively (via IMDb).
However, Pompeo was initially hesitant to direct, as she told The Hollywood Reporter in an interview. "I have a new baby at home, two other adorable little kids, a husband, three dogs, four chickens, and a fish, and I told Debbie [Ryan] that I couldn't possibly be here another minute [longer] than I already am," she said.
Still, Debbie Ryan, who produces and directs on "Grey's Anatomy," encouraged her to give it a shot nonetheless. "In every episode where I've worked with her — she's been in every episode I've directed — she's always had ideas about the story, characters, and what she's doing," Ryan recalled. "These are things that are a director's concern, especially when it comes to other people." 
Obviously, Pompeo relented, and the two episodes that she directed are pretty clear indicators that this wasn't a mistake. Though the performer hasn't gone behind the camera again since she did have one notable altercation with another actor-turned-director.
Pompeo clashed with Denzel Washington when he directed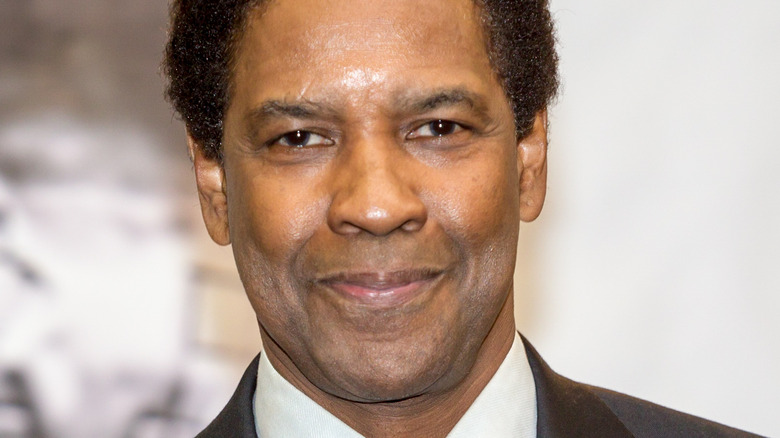 Jamie Lamor Thompson/Shutterstock
Denzel Washington also directed an episode of "Grey's Anatomy," and things got a bit heated between Ellen Pompeo and the Oscar-winning actor along the way, as Pompeo said on her podcast, "Tell Me with Ellen Pompeo." Washington directed a Season 12 episode of the series, "The Sound of Silence," and the two clashed after Pompeo decided to improvise in a scene where a patient apologizes to her character.
"'Look at me, look at me when you apologize,'" she recalled saying in the scene. However, Washington wasn't having it and stepped in to remind her that he was directing the episode, which Pompeo did not take well. "And I was like, 'Listen, motherf***er, this is my show. This is my set. Who are you telling?' Like, 'You barely know where the bathroom is.'"
Though it sounds like things were pretty intense for a moment, Pompeo ultimately suggested that the experience was worth it. "So we didn't get through it without a fight, but you know, that's actors for you — passionate and fiery — and that's where you get the magic, and that's where you get the good stuff. So it was an amazing experience, it really was," she concluded.