Jack Ryan Fans Finally Have Some Good Season 3 News After Epic Radio Silence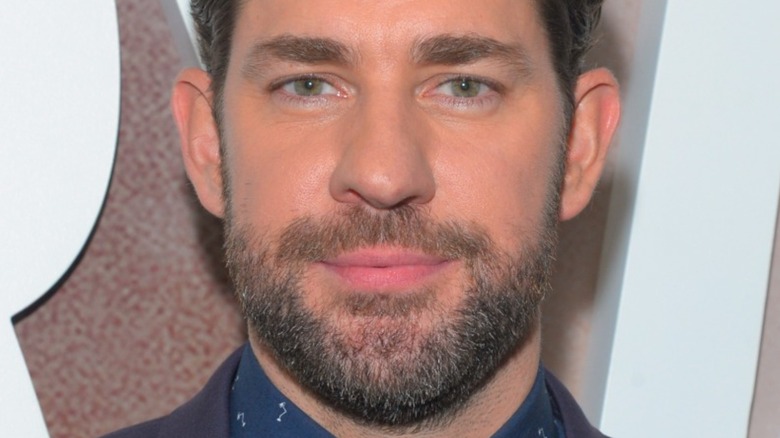 Ron Adar/Shutterstock
The confusing battle between Prime Video's Jacks seems to be heading full steam ahead. Both characters of Jack Ryan and Jack Reacher are action role models who have had a long history in novel form as well as the big screen. Based on Lee Child's book series, Jack Reacher was first portrayed in live action by Tom Cruise in two films that were met with mass criticism due to casting (via Metro). Since then, Amazon's series "Reacher" has cast a more book-accurate actor with towering Alan Ritchson in the title role (per IMDb).
Jack Ryan, on the other hand, has a more complex trajectory in on-screen adaptations. The Tom Clancy character has been portrayed in films by Harrison Ford, Ben Affleck, and Chris Pine in the past three decades. But fans of the Amazon show have been waiting patiently for any news of the John Krasinski-led series, which concluded its second season in 2019. Amid Krasinski's busy schedule directing the critically acclaimed "A Quiet Place" series, there is good news on the horizon for this Jack series.
Season 3 will arrive on Amazon sooner rather than later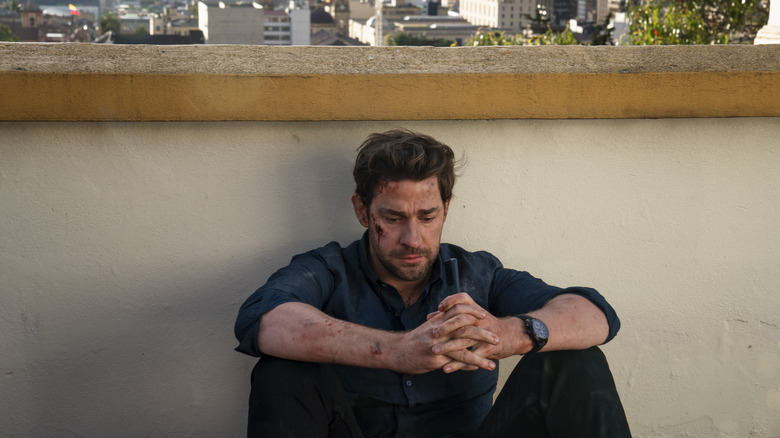 Jonny Cournoyer/Amazon Studios
Though "Jack Ryan" Season 3 was impacted by the flurry of pandemic-related delays, fans won't have to wait much longer for the newest iteration of the television series. After three years of anticipation, Amazon announced that "Jack Ryan" will return for another action-packed ride this December 21, and the stakes will be higher than ever. The studio revealed that when Season 3 opens, Ryan will be in quite a bind. After being the subject of suspicion regarding a larger conspiracy, Ryan goes on the run, trying to avoid the very government bureau that he had worked for in the past.
Though Ryan certainly will find himself in dire straits when Season 3 premieres, fans at least have solace in knowing he will survive until Season 4. Deadline reported that though it will be the final season starring John Krasinski, it is currently filming. And for those who are not ready to say goodbye to the character's universe, they are in luck. In this fast-growing world of IPs, "Jack Ryan" will have a spin-off of its own. The show will reportedly star Michael Peña who is set to appear in Season 4 as Domingo "Ding" Chavez, a familiar character in the source material. The Tom Clancy-verse will certainly survive and until then, Season 3 is just around the corner.