Acting Performances That Will Blow You Away In 2018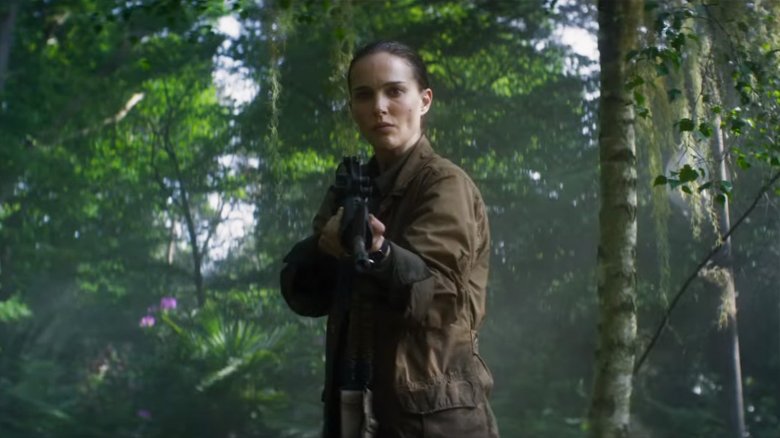 2018 is shaping up to be a great year at the movies. Big franchises are set to continue with exciting new installments, while highly anticipated original films promise to take audiences to worlds they've never even imagined. These would-be blockbusters all boast a ton of talent attached on either side of the camera, and they all have the potential to launch a new generation of stars and bring a new level of prestige to some of your already existing favorites. These are just some of the acting performances you should look out for in 2018.
Chadwick Boseman (Black Panther)
If you were blown away by Chadwick Boseman's debut as Black Panther in Captain America: Civil War, get ready to see him step up his game even further in his 2018 solo debut. The movie will follow Boseman's T'Challa as he returns to his technologically advanced African nation of Wakanda to take his rightful place as king following the death of his father.
It won't be all smooth sailing for T'Challa, though. He'll have to face off against a number of foes, including Ulysses Klaue (Andy Serkis), who's threatening the Wakandan way of life, and M'Baku (Winston Duke), who leads a mountain tribe that opposes T'Challa's power.
However, his biggest threat will come from Michael B. Jordan's Erik Killmonger, a dissident who wants the throne for himself. The two have displayed crackling intensity throughout the film's trailers, and although we haven't seen them go head to head yet, all signs point to an epic confrontation. Boseman was one of the best parts of Civil War, and we're eager to see him make the transition to Marvel Cinematic Universe leading man. 
Helen Mirren (Winchester: The House That Ghosts Built)
A horror movie starring Oscar winner Helen Mirren? Sign us up for Winchester: The House That Ghosts Built. The film features Mirren as Sarah Winchester, a real-life heiress who put her entire fortune into her mansion, now known as the Winchester Mystery House. 
The movie follows Sarah as she begins to believe she's cursed after her husband and child meet sudden and unexpected deaths. Although Sarah is first visited by a doctor (Jason Clarke) who thinks she's crazy, he soon comes to believe she could be telling the truth. The film also delves into the secrets of the house, which is now one of the most popular "haunted" tourist attractions in the country.
Although Mirren has made horror movies in the past, Winchester's real-life roots—and her character's complex, fragile mental state—should add extra weight to her work. Seeing an actress of Mirren's caliber taking on such a multifaceted role sounds like a recipe for pure terror.
The cast of Annihilation
Natalie Portman leads an excellent cast in the sci-fi thriller Annihilation, which follows a group of explorers, led by Portman's biologist, who head into an environmental disaster zone to uncover its dangerous secrets. Joining her on her quest are a psychologist (Jennifer Jason Leigh), an anthropologist (Gina Rodriguez), a linguist (Tuva Novotny), and a surveyor (Tessa Thompson). 
Oscar Isaac also stars in the film, which seems to have put together the most epic cast of explorers you could possibly imagine. Between them, the film's leading ladies have an Oscar win, three Oscar nominations, four Golden Globe wins, and six Golden Globe nominations—plus the love of fans everywhere. 
Not only has the cast been showered with awards in the past, but they also have some intense things to deal with in the film. The trailers have teased some terrifying creatures and tense scenarios, while the film's eerie science fiction elements should elevate it beyond traditional horror fare. 
Jennifer Lawrence (Red Sparrow)
Jennifer Lawrence already has an Oscar and three more nominations to her name, so every role she takes spurs anticipation for an impressive performance. And with her action thriller Red Sparrow, Lawrence has taken what could be her most exciting role to date—Dominika Egorova, a ballerina turned Russian spy.
As teased in the movie's intense trailer, Dominika is part of an elite group of assassins called the Sparrow Squad, who will use whatever it takes to get the job done. Although we've mostly seen small, wordless pieces of Lawrence's performance thus far, she looks killer in the role.
Lawrence is reuniting with The Hunger Games: Catching Fire and The Hunger Games: Mockingjay Part 1 and 2 director Francis Lawrence for the film, pairing her with someone who knows how to bring out an incredible performance. She's also got a solid supporting cast, including Joel Edgerton, Charlotte Rampling, and Mary-Louise Parker.
Storm Reid (A Wrinkle In Time)
A Wrinkle in Time isn't an easy book to bring to the big screen—its complicated and confusing sci-fi visuals are tough to translate to a visual medium, and the fact that it's been so beloved by generations of readers means there's all the more pressure to get it right. One of the biggest pieces of the puzzle was the film's lead, Meg Murray; luckily, director Ava DuVernay found just the right person for the part in Storm Reid. 
Reid already had some experience before she was cast, appearing in Sleight, 12 Years a Slave, and episodes of a few different TV series including Nicky, Ricky, Dicky, and Dawn and NCIS: Los Angeles. She's quickly set about showing off her varied talents throughout the film's gorgeously shot trailers and TV spots. 
DuVernay has been very vocal about how impressed she was with Reid's performance, and her very talented co-stars, who include Oprah, Reese Witherspoon, and Mindy Kaling, all seem ready to back her up. Although we don't know much about how DuVernay will depict Meg's journey on the big screen, Reid seems poised to cement her rising star status with an out of this world performance.
The cast of New Mutants
2018's New Mutants adds something very different to the superhero genre: a horror movie. Director Josh Boone spearheads the film, which features a group of young mutants who find themselves held in a secret facility against their will, forcing them to battle the dangers of their powers and the sins of their pasts to try and escape.
The movie has amassed an impressive cast of young talent, led by three genre favorites—Split's Anya Taylor-Joy, who will play Illyana Nikolievna Rasputina, a Russian teen who is also a powerful sorceress; Game of Thrones' Maisie Williams, who will play Rahne Sinclaire, who struggles to balance her religious beliefs and her ability to turn into a wolf; and Stranger Things' Charlie Heaton, who will play Sam Guthrie, who has the ability to throw himself high into the air and become invincible while doing so.
The rest of the cast includes up and comers lioke 13 Reasons Why's Henry Zaga as Roberto "Bobby" da Costa, a smooth-talking Brazilian ladies man with the ability to absorb and channel solar power, and newcomer Blu Hunt as Danielle Moonstar, a mutant with the power to give people visions of their greatest fears and desires. Alice Braga leads the crew as Dr. Cecilia Reyes, the team's mentor. 
Bringing together actors from some of the most popular TV shows and films of the modern era is a surefire recipe for success, and New Mutants has definitely picked up some of the best young talent around. With an original plot that should set it apart from past superhero films, New Mutants looks likely to launch its young stars even further.
Josh Brolin and Zazie Beetz (Deadpool 2)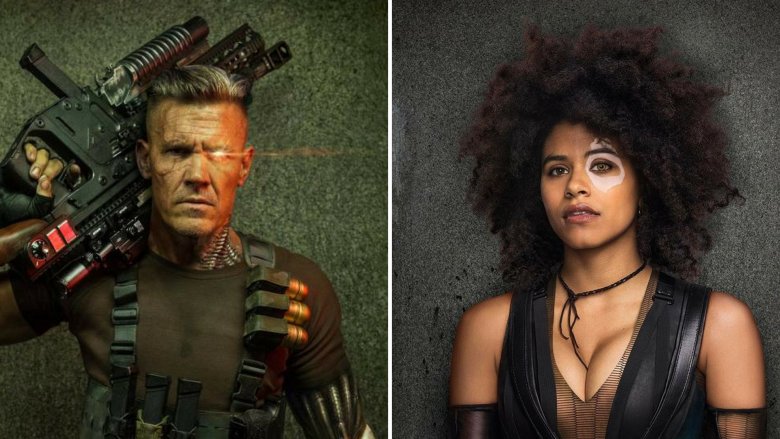 If you were blown away by Deadpool, get ready for Deadpool 2. Not only will the film bring back Ryan Reynolds' sarcastically amazing Wade Wilson, but it also introduces two highly anticipated new additions—Josh Brolin's time-traveling mutant Cable and Zazie Beetz's very lucky Domino. 
The casting search for both parts was extensive, with Brad Pitt and Michael Shannon said to have been competing with Brolin and Janelle Monae and Kerry Washington rumored for Domino. Although both of their stories in the movie have been kept tightly under wraps, the pair have some impressive experience. The Oscar-nominated Brolin, for one, is currently doing super double duty; aside from playing Cable in Deadpool 2, he'll also terrorize the MCU in 2018 in Avengers: Infinity War. 
Beetz, meanwhile, has earned critical acclaim for her breakout performance on FX's Atlanta. Although Domino represents her first major movie role, Beetz is a rising star waiting to be discovered, and the Deadpool sequel should send her right to the A-list.
The cast of Ocean's 8
The original Ocean's films united some of the biggest stars of the day, so it makes sense that the all-female spinoff, Ocean's 8, would do the same. Sandra Bullock stars as Debbie Ocean, the estranged sister of George Clooney's Danny Ocean, who recruits a group of the world's best thieves to help her plan a robbery at the Met Gala. 
Those thieves include Cate Blanchett as Lou, Debbie's best friend; Mindy Kaling as Amita, the jewelry maker with an overbearing mother; Sarah Paulson as the overworked mom Tammy; Rihanna as the mysterious hacker Nine Ball; Helena Bonham Carter as the stressed designer Rose; and Awkwafina as the card-flipping street magician Constance. Also in the mix is Anne Hathaway as Daphne Kluger, the rich socialite whose jewelry is the target of the theft. 
Ocean's 8's cast has a diverse set of talents—some of the actors have traditionally stuck to drama, while others are usually comedians, and some have done both. Casting up-and-coming actors like Rihanna and Awkwafina also helps to introduce some new blood into the traditional action movie mix. This is exactly the kind of group we'd want on our side in a heist.  
Lady Gaga (A Star Is Born)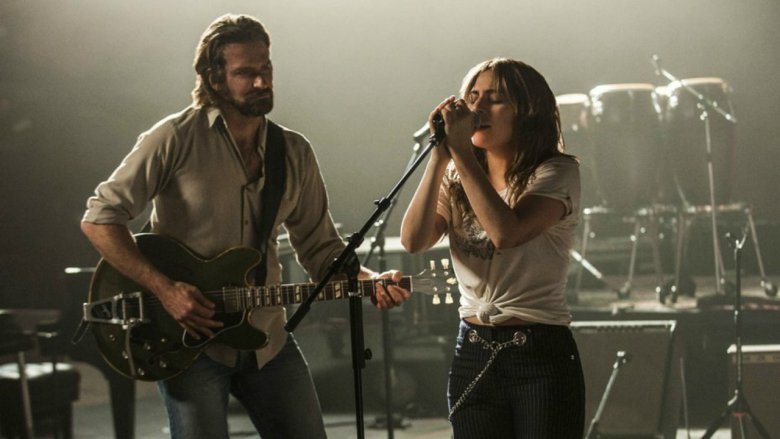 Lady Gaga has already earned an Oscar nomination for her music, and now A Star is Born could give her a chance to earn one for her acting. The singer has been moving into dramatic territory for a while now, earning a Golden Globe win for her role in American Horror Story: Hotel and showing up in Machete Kills and Sin City: A Dame to Kill For, but A Star is Born marks her first leading film role.
The film, which will also mark the directorial debut for her co-star Bradley Cooper, seems like it was worth the wait. The movie features Gaga, who will be credited by her real name Stefani Germanotta, as a talented unknown singer who is brought into the limelight by an aging former star (Cooper).
The story's been a popular target for remakes, with Janet Gaynor originating the role in a 1937 film, Judy Garland taking over for a 1954 remake, and Barbra Streisand starring in a 1976 version. All three of the previous versions' stars earned critical acclaim and awards nominations for their work, and with Gaga's ever-growing talent, there's no reason to expect that she'll be any different.
Tom Hardy (Venom)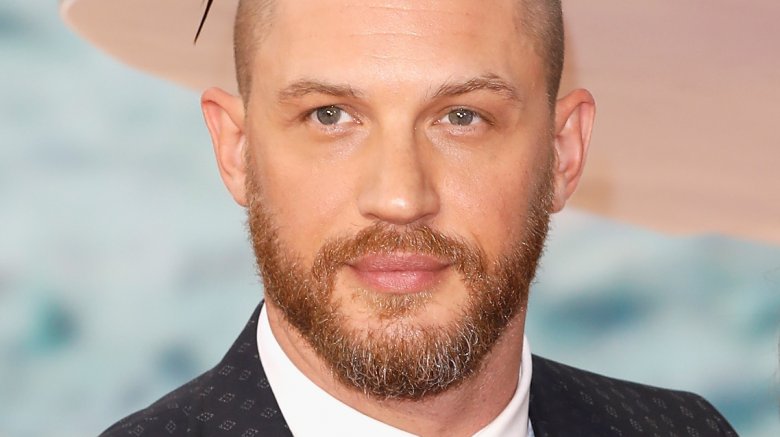 Getty Images
Many people may have been a bit apprehensive about Sony's planned universe of Spider-Man-less Spider-Man movies, but their fears should have been quieted a bit when Tom Hardy was announced as the lead for the first Spidey spinoff, Venom. The Oscar nominee is set to play main character Eddie Brock, with the movie rumored to offer an R-rated, sci-fi horror take on the morally ambiguous Marvel villain. 
Hardy already has experience playing comic book villains after starring as Bane in Christopher Nolan's The Dark Knight Rises. He also has experience playing dark, conflicted characters through his roles in Inception and Mad Max: Fury Road, and has shown he can pull off a lighter side if the role calls for it too. 
Hardy isn't the only talented actor attached to star in Venom—Jenny Slate, Michelle Williams, and Woody Harrelson are all on board as well, along with Zombieland director Ruben Fleischer. Still, the performance of the leading man will make or break the film, and Hardy definitely seems up to the task.
Ryan Gosling (First Man)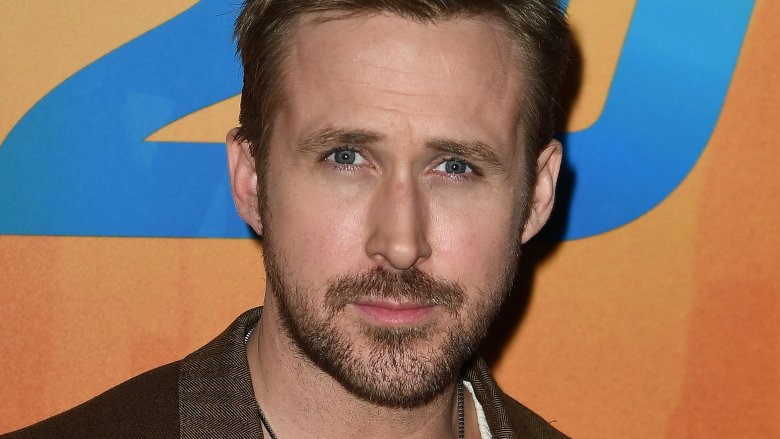 Getty Images
Writer-director Damien Chazelle helped Ryan Gosling net an Oscar nomination for his performance in La La Land, and he might just do it again with the upcoming biopic First Man. The movie, which has an awards season-friendly October release date, will star Gosling as Neil Armstrong, the first man to walk on the moon. Gosling is set to portray Armstrong throughout the time leading up to the moon mission, focusing specifically on the years of 1961 to 1969 and showing his life both at work and at home.
Although details for First Man are still scant, Gosling has been building his dramatic chops for a while now, putting in impressive turns in Drive and Blade Runner 2049. He's also shown off his charming side on numerous occasions, and the fusion of the two sides of his onscreen persona should give him just the right amount of swagger and seriousness to play an American hero.
Emily Blunt and Lin Manuel-Miranda (Mary Poppins Returns)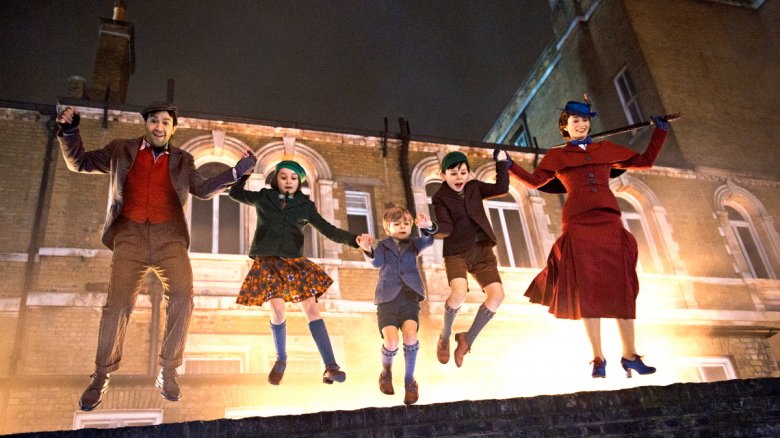 Even if you're skeptical of sequels, Mary Poppins Returns is shaping up to be some good old-fashioned family fun largely thanks to its stars, Emily Blunt and Lin Manuel-Miranda, who are set to bring their considerable charms to the roles of Mary Poppins and optimistic street lamplighter Jack. 
Blunt's acting talents are as varied as they come—she blew audiences away with her pitch-perfect understated performance as the overworked Emily in The Devil Wears Prada, showed off her dramatic chops in The Young Victoria, and proved she could sing with the best of them in Into the Woods. She'll bring out her musical and comedic talents once again in Mary Poppins Returns, taking on the famed role in what could be the most impressive performance of her career.
Miranda, meanwhile, has been a fixture on Broadway for a while now, writing and starring in the 2008 musical In the Heights before doing the same for the smash hit Hamilton. (Perhaps you've heard of it?) He's been highly in demand since the show took off, and adding his talents to Poppins can only improve this follow-up's odds of critical and commercial success.