Janelle Monae Rumored To Be Up For Domino In Deadpool 2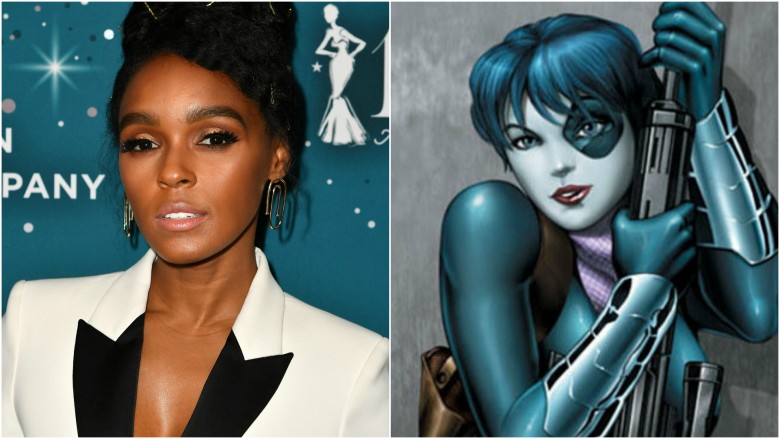 Getty Images/Marvel
Deadpool can be pretty picky when it comes to friends, but this would be an intriguing team-up.
As pre-production continues for Deadpool 2, two key roles have yet to be filled: Cable and Domino. Although Stranger Things' David Harbour reportedly screen-tested for Cable, there's reportedly a new frontrunner for Domino.
According to That Hashtag Show, Moonlight and Hidden Figures star Janelle Monae is the top candidate for the role. Kerry Washington had previously been believed to be the first choice. While this is just a rumor and nothing has been confirmed, it would definitely bring a little prestige to Deadpool 2.
Domino, also known as Neena Thurman, first appeared in a 1992 edition of X-Force. She was one of the many children born into a government program to genetically engineer perfect weapons using a precognitive mutant. She has the ability to unconsciously prompt telekinetic acts that turn things in her favor.
There's also a strong possibility that Domino will show up in the X-Force movie which will follow the Deadpool sequel. Marvel producer Simon Kinberg recently confirmed that both Deadpool and Cable will be in the ensemble flick, and Domino is a member of the team.
We'll let you know if the rumors turn out to be true. While we wait, check out why Deadpool 2 will blow everyone away.