What Gary Cole Has In Common With His NCIS Character Alden Parker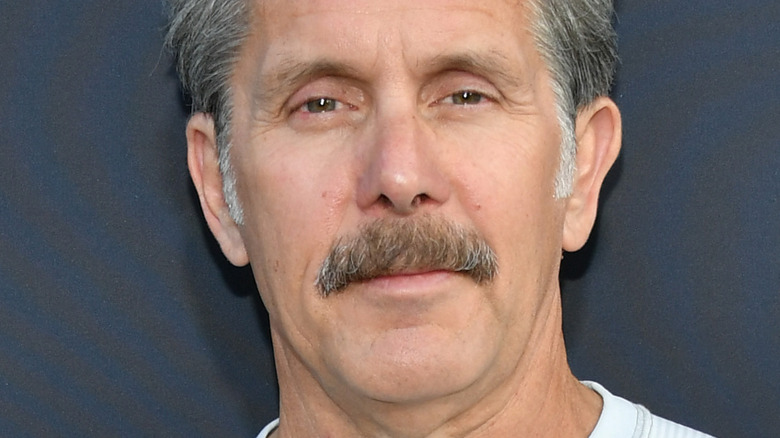 Amy Sussman/Getty Images
Gary Cole has had a more daunting task than average playing the role of former FBI Senior Agent Alden Parker on "NCIS." This is, of course, because he is now the team leader, filling the role of Mark Harmon's Leroy Jethro Gibbs. It's no secret that "NCIS" is what it is because of Gibbs, not to mention the actor has had incredible influence behind-the-scenes as an executive producer (via IMDb). Jimmy Palmer actor Brian Dietzen shared what to expect in Season 20, including that Harmon's exit left a "massive change" that was felt by everyone involved. It must've been an incredibly intimidating task trying to find Gibbs' replacement, and many fans think that Parker is an excellent choice for one specific reason — he's not trying to be like Gibbs.
Some actors play roles so perfectly that fans can't imagine another person filling their shoes, and Harmon is that. Cole and the "NCIS" writers know this just as well as we do, which is why Cole teased what to expect from a Gibbs replacement and explained to TV Insider that "part of my job description is to get comfortable, whatever that takes. I'm not trying to be [Gibbs]. The writers made that distinction." He feels that Parker is more verbal than Gibbs but shares respect and similarity in bending the rules of justice.
Cole also feels that he connects with the role of Parker, having a lot in common with him thanks to "NCIS" writers and producers.
Gary Cole's backstory is very similar to that of Alden Parker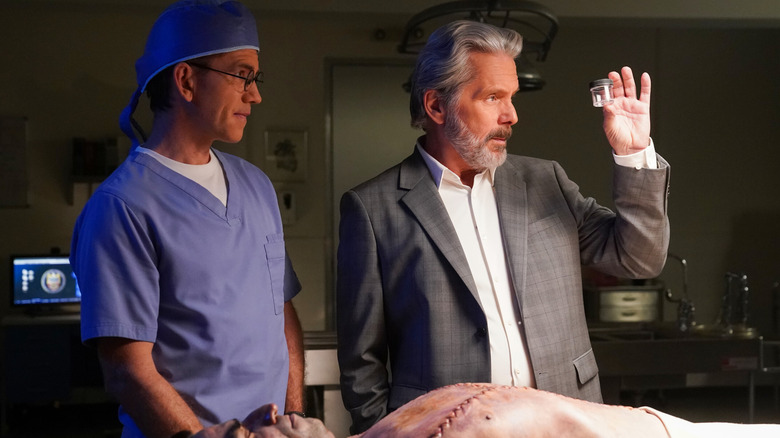 Sonja Flemming/CBS
During an interview with Watch Magazine in April 2022, Gary Cole revealed that the "NCIS" writers and producers helped the character of Alden Parker fit Cole in a few specific ways. "What's nice is the producers and writers go out of their way to personalize the character for you," he explained. "There's kind of an "NCIS" character bible, and they try to match some of my traits and backstory with Parker's." Cole continued that just like Parker, he is also from Chicago, which was a nice touch. He said that it allows for "consistency and comfort" when trying to lean into Parker's personality for the story.
Cole also explained to TV Insider alongside Sean Murray that he's happy with how the writers decided to introduce Parker as well. There's even a nod to the audience in Parker's dialogue during the episode where he first takes control of the team. "They actually wrote a moment that was not just for the team in the squad room but for the audience when Parker said, 'I know this is weird. OK, I get it, but we've gotta get past this so we can get the job done,'" he noted.
Parker has been a big focus during the start of Season 20, as the first episode features the team tracking down 'The Raven' and clearing Parker's murder charges once and for all.