Whatever Happened To Cycloramic After Shark Tank?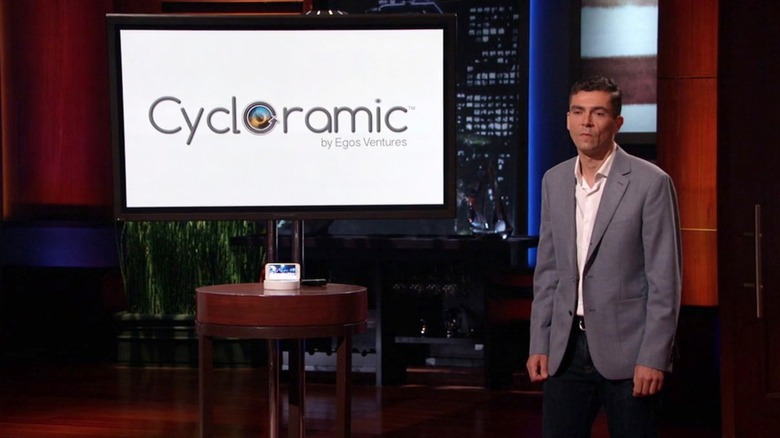 ABC
The sharks on ABC's "Shark Tank" have seen all kinds of tech pitches since the show premiered in 2009. Some, like the DoorBot WiFi-enabled doorbell, went on to become billion-dollar businesses, (and that one didn't even get a deal with a shark). Others, like Hater App, eventually went out of business.
Then, there's Cycloramic. It's a smartphone app that allows users to take 360-degree panoramic photos, almost entirely hands-free. It works by using the phone's own vibration options to rotate the device.
Cycloramic's inventor Bruno Francois went into the tank to pitch his product in January 2014, during the show's fifth season. He asked for a $90,000 investment in exchange for 5% of his company.
All five sharks made offers, including guest shark and New York Giants co-owner Steve Tisch. In the end, Mark Cuban and Lori Greiner teamed up to offer Francois $500,000 for a 15% equity stake, which he accepted.
So, how is Cycloramic doing more than eight years later?
Cycloramic is no more, but Bruno Francois landed on his feet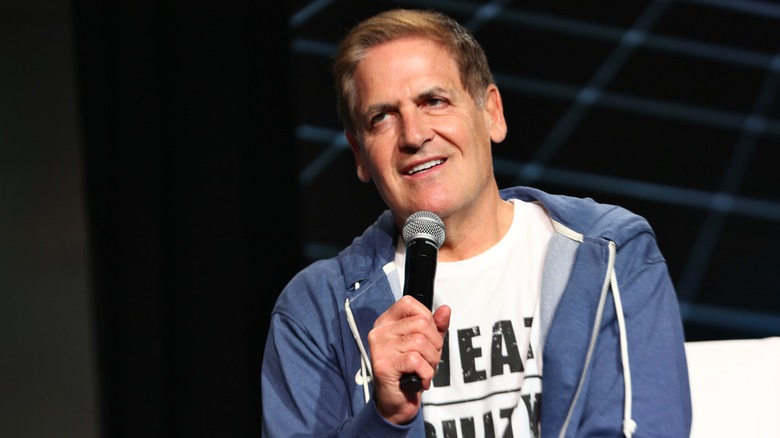 Robin L Marshall/Getty Images
Before his "Shark Tank" appearance, Cycloramic was downloaded about 660,000 times, bringing in about $175,000 in total income. Francois targeted $1 million in sales for the coming fiscal year.
It did even better than that.
In 2019, Francois returned to "Shark Tank" during Season 10 to give an update on Cycloramic's progress. Immediately after his original episode aired, Cycloramic enjoyed the fabled "'Shark Tank' bump," rocketing to the number one spot on iTunes. This led to $1.5 million in sales.
However, Cycloramic couldn't sustain its sales after that year. Eventually, Francois used his tech know-how to start another digital photography company, Car360. It gives customers a full 360-degree views of a vehicle they might want to buy. Shortly before his "Shark Tank" update, Francois sold Car360 to Carvana for a cool $22 million.
Mark Cuban was impressed with Francois' efforts, especially after the company had to reinvent itself. He called it one of Shark Tank's greatest successes.