Whatever Happened To DoorBot After Shark Tank?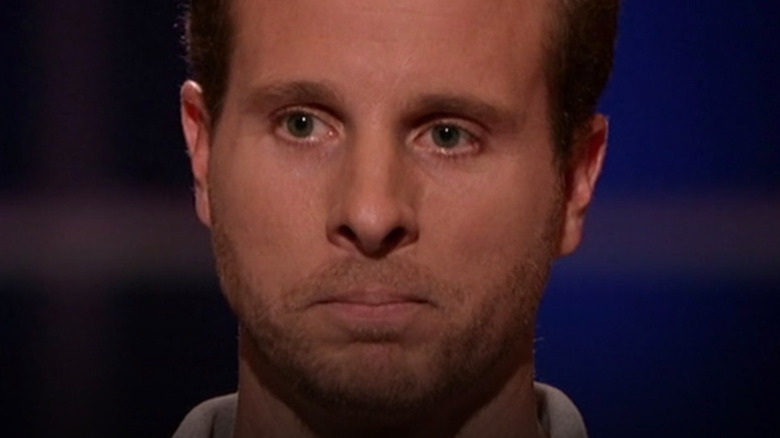 ABC/Hulu
Traditional doorbells have one major downside: when the doorbell rings, a homeowner can't necessarily tell who's ringing it. Obviously, this has major implications for security and home protection–not knowing who's at the front door can make a homeowner feel unsafe.
That's where DoorBot comes in. It's essentially a WiFi-enabled smart doorbell that connects the doorbell to your smartphone. With DoorBot's video link, homeowners can see and even speak to whoever rings the doorbell without having to open the door.
DoorBot was invented by entrepreneur Jamie Siminoff, who pitched the product on "Shark Tank" in November 2013 during the show's fifth season. He asked for $700,000 in exchange for a 10% equity stake in his company. Of the five sharks, only Kevin O'Leary made an offer: $700,000 in exchange for 10% in royalties, which would drop down to 7% he recouped his initial investment. O'Leary would have also received a 5% equity stake. Ultimately, Siminoff felt the royalty agreement was too restrictive and declined.
Like Chi'lantro or the Biem butter sprayer, DoorBot is one of the many "Shark Tank" pitches that ultimately didn't get a deal. But did that spell doom for DoorBot's long-term success? Nope. 
Despite not getting a deal, DoorBot became one of Shark Tank's biggest success stories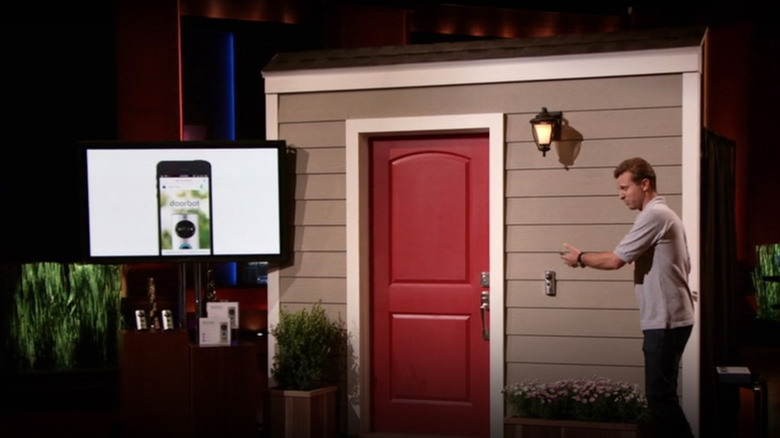 ABC/Hulu
Siminoff returned to "Shark Tank" during Season 9 in November 2017 to give an update on his company. In short, DoorBot blew up.
At the time of his initial "Shark Tank" appearance, Siminoff was selling DoorBots directly on his website at $199 per unit. The company then launched with its first retailer, Staples, around the time the episode aired. In the nine months prior to his "Shark Tank" pitch, DoorBot had done $1 million in sales, all online. But in the year following his "Shark Tank" appearance, DoorBot did $3 million in sales.
After that, the company rebranded as "Ring" and began offering a full line of home security products. It made partnerships with more big box retailers, like Home Depot, Target, and Best Buy. By the time of the "Shark Tank" update, Ring was valued at close to $1 billion.
Then in February 2018, Amazon purchased Ring for more than $1 billion–exact financial details weren't disclosed (via Reuters). At the time, this was Amazon's second-largest acquisition.
Siminoff remains the CEO of Ring. As of September 2022, the company is preparing for a European launch of its products that will begin in Germany and the UK next month. It's also developing a new line of smart intercoms for apartment buildings (via CNET). 
Siminoff said that after not getting a deal he was "literally in tears," (via CNBC). He didn't give up, and now he's one of "Shark Tank's" biggest successes.