Whatever Happened To The Hater App After Shark Tank?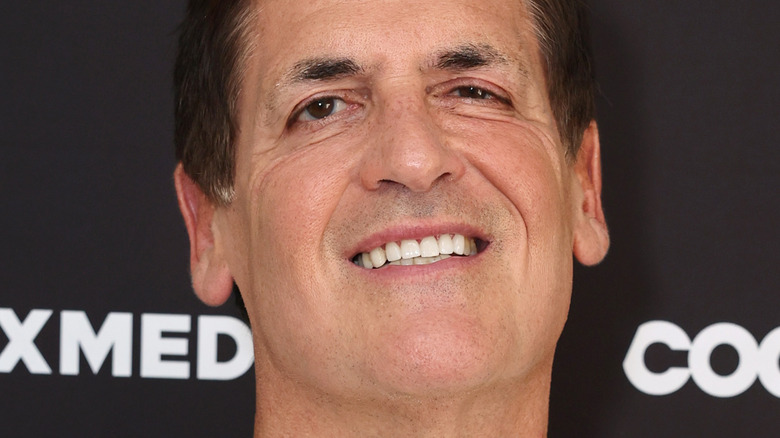 Randy Shropshire/Getty Images
In November 2017, former Wall Street worker Brendan Alper introduced on ABC's "Shark Tank" a unique way to find love — through mutual hatred.
Typically, online dating apps, such as Tinder or Hinge, ask users to fill out positive prompts about what they enjoy and their ideal date. Alper's creation, entitled Hater, gave singles the opportunity to bond over their dislike of a slew of topics, from celebrities and television shows to Crocs and slow walkers.
According to Alper, who appeared on CNBC, studies show that people who hate the same things form a stronger bond than those who enjoy the same things. He shared an example of one Hater couple who, after discovering a mutual dislike of the Super Bowl, got together on game day for a movie.
On "Shark Tank," the panel was excited about the idea, which Alper originally penned for a comedy sketch after leaving Goldman Sachs and heading to Los Angeles, California to pursue a comedic writing career. Alper received offers from four of the sharks — Mark Cuban, Barbara Corcoran, Robert Herjavec, and Lori Greiner. In the end, he went with Cuban, who would invest $200,000.
"Going in I really wanted Mark," said Alper on "Shark Tank." "He has experience in the technology space and he has the connections that can really take Hater to the next level."
Hater secured 1 million downloads in its first year, as stated by Alper on CNBC. But five years later, is the number of users still climbing?
The Hater app is no longer in existence
While some business ventures shown on "Shark Tank" continue to achieve success after the show, such as former NFL player Chris Gronkowski's Ice Shaker, others aren't as lucky. If one were to look up the Hater app on Google Play or the App Store, one would have some issues downloading it. That's because it's no longer in existence. Plus, the official Twitter account @LoveThroughHate hasn't been active since April 2018.
So what went wrong? When Brendan Alper launched Hater, there was no premium subscription option (via CNBC), which meant there was no revenue coming in from users. Though he was slated to roll out this feature at some point, it might not have helped Hater achieve longevity in the dating app world.
On Reddit, a number of people expressed their confusion as to why the sharks were so captivated by Alper's concept. Many felt that first dates based on mutual hatred would be rather negative. U/camouflage365 said, "You should be focusing on the things you DO like because those are the things you're obviously going to be devoting time and energy on." Others tried out Hater but didn't enjoy the experience. They found it to keep crashing and have a limited number of users in their immediate area.
Still, it seems that Alper is moving past his failed Hater app and giving the digital world another try. According to his Twitter, Alper is now operating Everbloom. Its mission is "to help creators fund their passion by launching their own NFT drops."
Hopefully, Alper's new endeavor, which has a more positive message behind it, pans out better than the first.