Why Sidney Poitier Believed A Director Should Protect An Actor's Ego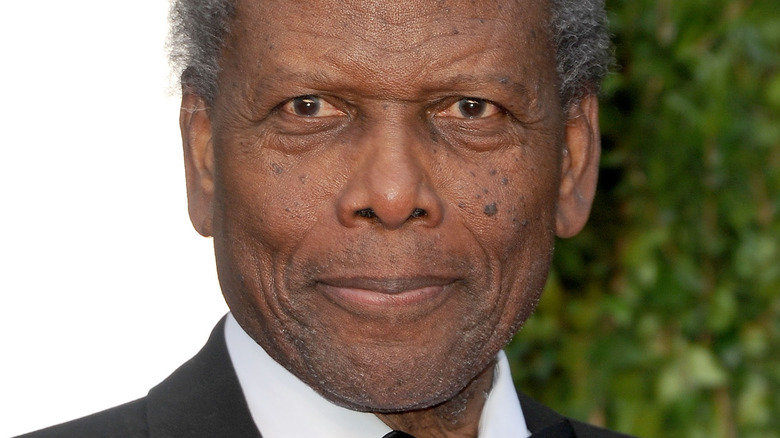 Pascal Le Segretain/Getty Images
While most audiences know of Sidney Poitier's achievements as an actor in such films as "In the Heat of the Night," "Lilies of the Field," and "Guess Who's Coming to Dinner," many may not be as aware of his time as a director. Starting in 1972 with the Western drama "Buck and the Preacher," Poitier would lead a prolific directorial career throughout the 1970s and early 1980s. His following efforts with such films as  "A Warm December," "Hanky Panky," and "Stir Crazy" saw notable collaborations with such talents as Gene Wilder,  Richard Pryor, and Harry Belafonte. The latter film would be notable as it was the highest-grossing film to be directed by a Black person at the time which, while later surpassed by the Wayans Brothers' "Scary Movie," still ranks as one of the highest-grossing even today (via Indiewire). 
Sadly, his directorial career would end off on a sad note with the 1990 box office disaster "Ghost Dad" starring Bill Cosby (via Box Office Mojo). Regardless, through his highs and lows, Poitier brought the same level of dedication and exceptional craft to his efforts behind the camera as he did in front of it. Just as he did for acting, he paved the career for the successful Black directors we see in the mainstream today from Ryan Coogler to Jordan Peele. And as a director with a unique background as an Oscar-winning performer (via IMDb), Poitier's thoughts on how directors should treat actors should come as no surprise.
Poitier wants to keep his actors comfortable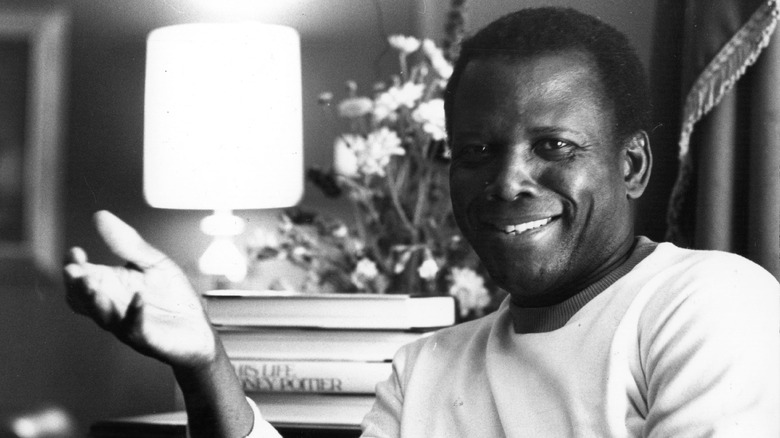 Evening Standard/Getty Images
In an interview with Jim Whaley, Sidney Poitier, while promoting his 1975 comedy "Let's Do It Again," is asked about what his experience has been like directing actors. Poitier responds, "I treat my actors with great respect. I knew what makes an actor comfortable. I know that all actors are ego-oriented ... And on the floor of a studio ... you don't want your ego abused, even in the slightest way. So the director is charged with the responsibility of seeing to it that the actor in that area is comfortable. Once he is comfortable, he will give you everything he has." He goes on to describe his directorial style, mentioning how he talks to actors individually on set to keep any criticisms of their performance strictly between them. 
It's clear that Poitier was able to transfer the same grace and diligence he had as an actor to being a director. And his unique style of observing and listening to the needs of his talent came in great handy with his later 1980 film, "Stir Crazy," when it came to directing one of the film's stars, Richard Pryor. In an interview with the American Film Institute, Poitier says, "With Richard Pryor, you can't do your work ... You play a scene with Richard, and it's dynamite ... then you say, 'I want close-ups, I want another angle.' He does a different scene! ... Next time I work with Richard, I'm going to put multiple cameras on him."