Jay Hernandez Had Major Reservations About Magnum P.I.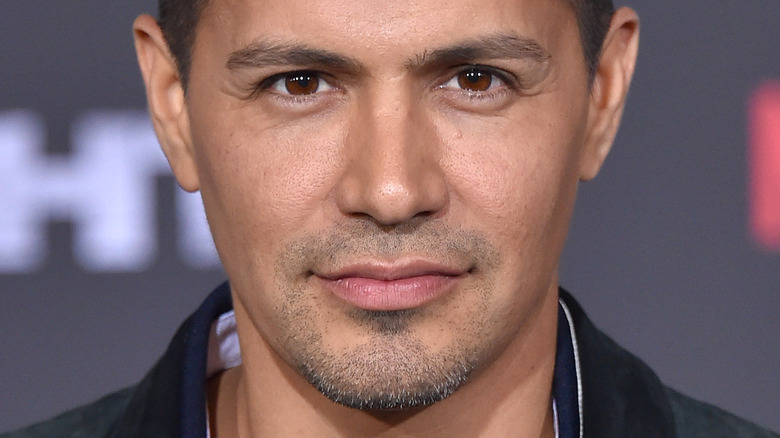 DFree/Shutterstock
Decades after the original 1980s series starring Tom Selleck, "Magnum, P.I." was resurrected, and actor Jay Hernandez knew he had some pretty big shoes to fill. "Magnum P.I." is one of a slew of reboots, including "Hawaii Five-0" and "MacGyver," all coming from producer Peter M. Lenkov (via IMDb). The show was actually canceled in 2022 by CBS, but according to Deadline, the show was picked up by NBC for another two seasons.
Jay Hernandez had a breakout role in the 2001 teen drama "Crazy/Beautiful," starring alongside Kirsten Dunst. After appearing in films like "Friday Night Lights," "Hostel," and "Quarantine," he joined the ensemble cast of 2016's "Suicide Squad." Hernandez told CBS San Francisco that he was actually thinking about retiring from acting before he got his "Suicide Squad" role, stating after that film, "It presented a lot of other opportunities and it pulled me back in. You have to be open to experiences and the shifting winds because they take you along for the ride." Nonetheless, when the opportunity did present itself for Hernandez to take on the role of Thomas Magnum, the actor had some major reservations.
Jay Hernandez is happy he ultimately took on the role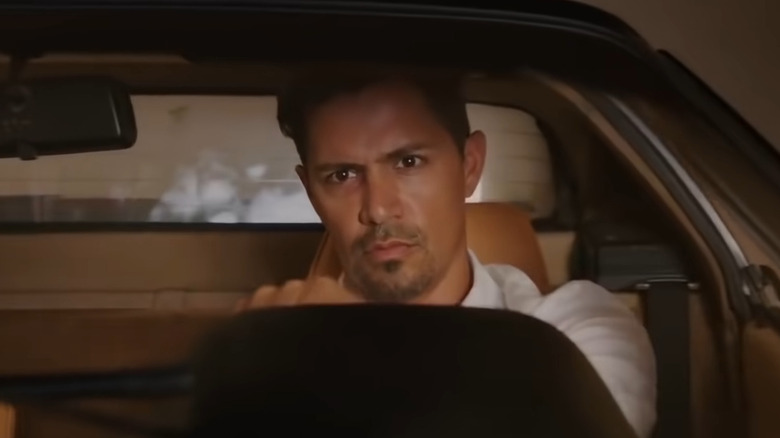 CBS/YouTube
After joking that he paid the production to be a part of "Magnum P.I.," Jay Hernandez told Entertainment Weekly that he was hesitant about joining the reboot of the popular series. He said of stepping up to the task, "To be able to step in those shoes, it was a little bit daunting." He continued, "There's a lot of intangibles. There's a lot of things that haven't had time to play out, and you're just making that decision like, 'Are we gonna do this?'" Ultimately, Hernandez did decide to take on the role, stating that his mother was a big fan of the original show and that he grew up watching it. He told EW he was honored to take on the role.
As the cast returned to Hawaii to film Season 5, Hernandez took to Twitter to thank fans for rescuing the show from cancellation saying, "I mean, you guys had petitions going, you got a billboard in Times Square and because of all that noise you made, we now have a new home at NBC. See you in Season 5!" Fans are hopeful with the show's arrival on NBC that a possible crossover with another reboot of a popular series could be on the horizon. Regardless, Hernandez is happy to be back in the role he was initially hesitant to take on.