The Real Reason CBS Canceled Magnum P.I.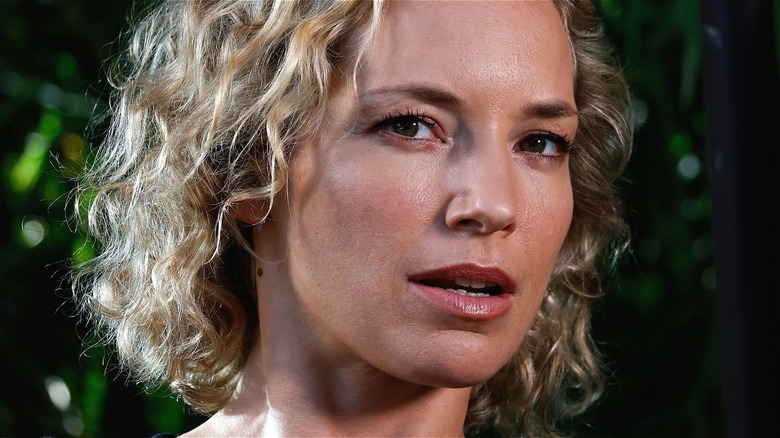 Zack Dougan/CBS
In the summer of 2022, the future of "Magnum P.I." was thrown totally into question. The fan-favorite TV series, which is a reboot of Donald P. Bellisario and Glen A. Larson's iconic Tom Selleck-led 1980s television show of the same name, first premiered on CBS back in the fall of 2018. Starring Jay Hernandez in its lead role, the show follows a former Navy SEAL who takes up a career as a private investigator in Hawaii following his retirement from the armed forces.
Despite offering a new take on a beloved property, "Magnum P.I." quickly proved to be a bit of a hit for CBS. As a result, it was announced just a few weeks after the show's premiere that it has been given a full season order by CBS (via TVLine). In case that wasn't exciting enough, the extension of the series' debut season turned out to be just the first in a string of positive announcements that "Magnum P.I." fans received over the course of the show's first few years on the air. Indeed, CBS' reimagining of "Magnum P.I." went on to air four full seasons on the network.
However, after the ending of "Magnum P.I." Season 4, the CBS series ran into a bit of trouble. Fans of the show may be surprised to learn, though, that its first major hurdle was not the product of any creative disagreements or cast member issues. Instead, the source of the CBS series' troubles in early 2022 was actually a behind-the-scenes problem between the same two networks that came together to produce it in the first place.
A licensing fee led to Magnum P.I.'s cancellation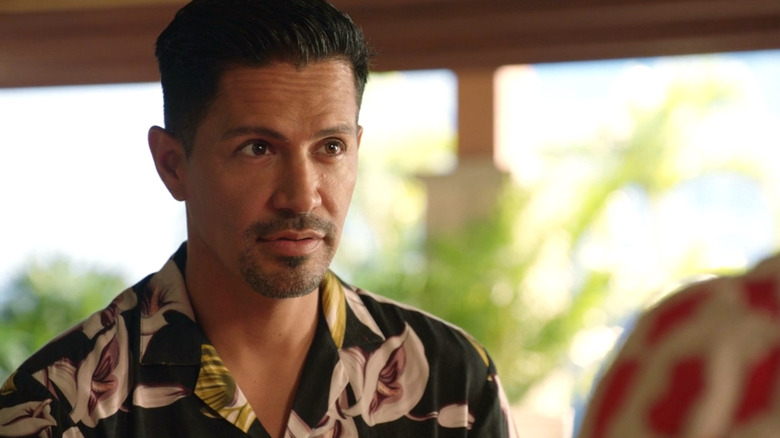 CBS
CBS officially chose to cancel "Magnum P.I." in May of 2022 (via The Hollywood Reporter). The announcement came just a little less than a week after the series aired its Season 4 finale and was seen as a major surprise by not only the show's fans but also many TV insiders and critics. Indeed, even though "Magnum P.I." was never a critically acclaimed series — its first season holds only a 57% rating on Rotten Tomatoes — it was always a reliable performer for CBS (via TV Series Finale).
However, it turns out that the show's performance was not strong enough to justify CBS' continued investment in it. In July, IndieWire reported that CBS ultimately chose to cancel "Magnum P.I." because it didn't possess sole ownership of the series. Instead, "Magnum P.I." was, from the very beginning, a co-production between CBS and Universal Television. In fact, Universal Television owns the "Magnum P.I." property, which means that CBS would have had to keep paying a not-insubstantial licensing fee to continue making the reboot.
In a May 2022 interview with TVLine, CBS Entertainment president Kelly Kahl confirmed that the show's licensing fee played a major role in the network's eventual decision to cancel it. "You have some tough decisions to make and you have lots of factors — and I'm not going to rule [the licensing fee] out as one of them," Kahl said.
In other words, the cancellation of "Magnum P.I." had nothing to do with the quality of the show itself. While that may make its cancellation even more frustrating for its fans, the show's viewers can at least rest easy knowing that, despite CBS' controversial decision, its fourth season will not actually be its last.
Magnum P.I. was saved by NBC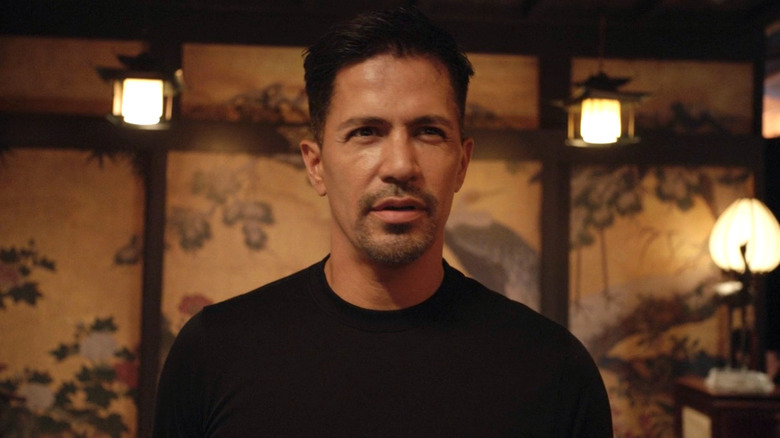 CBS
Over the course of its four seasons, "Magnum P.I." amassed a fairly dedicated fanbase. The show's fans were, therefore, understandably shocked when it was canceled. Some viewers even directly tweeted the series' producers (via Deadline), while certain members of the "Magnum P.I." cast released statements about its cancellation. On Twitter, Tim Kang, for instance, tweeted, "Thank you to all of you for supporting ['Magnum P.I.'] through 4 seasons. We never would have gotten this far without you."
Fortunately for everyone involved, CBS' decision to cancel "Magnum P.I." did not dissuade other networks from taking another look at it. In fact, following the series' cancellation, Universal Television reportedly began working behind the scenes on a way to bring it back for more episodes. Consequently, NBC picked up "Magnum P.I." in June for an additional two seasons, both of which will be comprised of 10 episodes (via Deadline). Universal Television and CBS will continue to co-produce the series together, and it's possible that NBC may choose to keep "Magnum P.I." going past its next two seasons as well.
On Twitter, "Magnum P.I." star Jay Hernandez tweeted his reaction to the show's resurrection, writing, "It was a bit circuitous but we did it! Your love & support helped get us over the finish line, thank you & thanks to @nbc for stepping up! Time to dust off the Aloha shirt!" Perdita Weeks, meanwhile, posted a photo on Instagram of herself walking with a smile on her face, which was accompanied by a caption that read, "Off to see the Ohana. #season5."
In other words, it seems safe to say that "Magnum P.I." fans weren't the only ones who were happy to see NBC save the show.